Hello, October! It's time for September favourites, and last month I've discovered some absolutely amazing products which I am excited to tell you about.
Makeup
My favourite base combo in September (and not only in September): Clarins Instant Light Radiance Boosting Complexion Base in 01 Rose (review and swatches) and Clarins HydraQuench Tinted Moisturizer  (review and swatches), decanted. I have written very detailed reviews about both products so you are welcome to  take a look. But if I had to sum up – I'd say that both items work incredibly well to add that glow/sheen back in the skin. You look just fine when in reality you are ridiculously exhausted and can only dream about getting some sleep. I recommend for dry skin especially.
I really love my Inglot Sculpting HD Powder in 504 (review and swatches), as you can see from the photo above. It creates that perfect and natural shade. Works even on the pale complexions and doesn't look muddy, the formula is soft and smooth, and blends easily.
If I had to choose only one favourite product this month – that'd have to be
Read More
This month "Beauty Favourites" will be a little bit different, it will be more about the [makeup] products that I have been using on my face.
May was a very busy month for me, and I was always in a rush, so often I had to do my makeup on the go, so I had a makeup bag with the products always ready. The products have been more or less the same throughout the month, so let's take a look: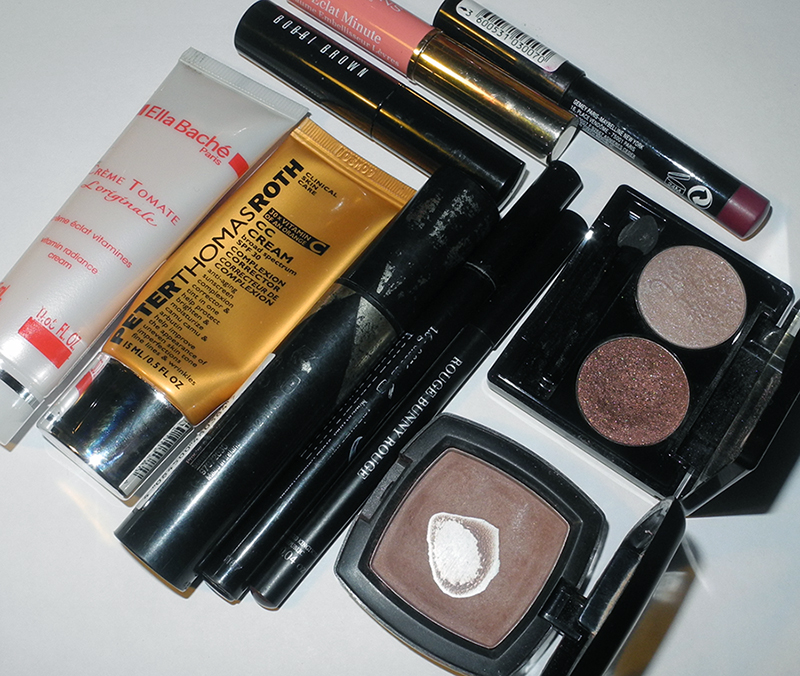 Face
Ella Bache Tomato Vitamin Radiance Cream (as seen on my Instagram)
I've bought it after someone highly recommended it to me, and so far I really love it, it really adds glow and radiance  to your complexion, even if you had less than 5 hours of sleep.
Peter Thomas Roth CC Cream Broad Spectrum SPF 30 Complexion Corrector (review)
This is an excellent product which combines great coverage and SPF factor but still feels light on the skin. One of my favourites for summer, the mini size is also great for carrying around.
NYX Blush in Taupe (review)
The photo speaks for itself. I am
Read More
MAC released tonnes of new collections recently, and even more and coming out. But there is one that really caught my attention. And it is called Eyes On MAC, and is all about the eye shadows. The brand's eye shadows are amazing, so it is worth considering some purchases…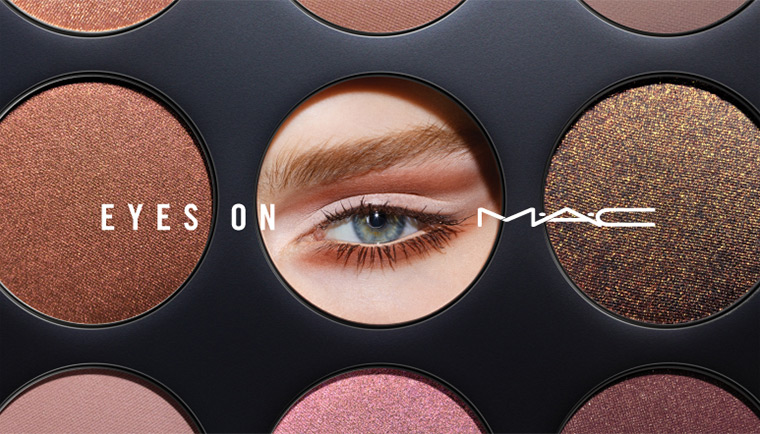 So there are seven palettes, three with 15 eye shadows and four with 9, and they retail a lot cheaper than they would if you got all the shades individually.
Here are the details:
Cool Neutral Times 15 Eyeshadow Palette: Flounce, Sweet Allure,  Sun Tweaked, Blackberry, After Dusk, Pick Me Up, Crushed Clove,  Cozy Grey, Deception, Brun, Silver Fog,  French Clay, Cumulus, Pearled Earth and Black Tied
Warm Neutral Times 15 Eyeshadow Palette: Hey, Warm Breeze, Gingersnap, Dark Brew, Dance in the Dark, Brulé, Vanilla Extract, Honey Lust, Amber Lights, Saddle, Lemon Tart, Butterfudge, Creative Copper, Unwind and Divine Decadence
Nordstrom Naturals Eyeshadow Palette (Limited Edition) ( This is a Nordstrom Exclusive): Vapour, All That Glitters, Wedge, Satin Taupe, Honey Lust,  Ricepaper, Amber Lights, Saddle, Mulch, Woodwinked,
Read More
It's time for March favourites! Can you believe that 1/3 of Spring is already behind?
Let's start with makeup, this month I have a good mix of products price-wise, from affordable Rimmel and Max Factor, to a high-end Rouge Bunny Rouge and uber luxurious Omorovicza.
Makeup
Bobbi Brown Natural Brow Shaper & Hair Touch Up in Slate (review)
This is still the only brow product that I use on a daily basis. It makes the brows look fuller, tints them and holds them in place. This is love.
Omorovicza Complexion Perfector BB SPF 20 (review and swatches)
This month I have re-discovered my love for this base. It is like a good looking skin in a bottle. The skin is glowing and radiant, and the  tone is evened out and perfected.  I have written a very detailed review in the past, so you are welcome to take a look.
Max Factor Creme Puff Blush in Alluring Rose (review and face swatches)
This is still my favourite blusher, just like last month. Alluring Rose is a gorgeous warm nude with a spot-on radiance effect. It lifts the face instantly, I'd recommend these blushes to everyone.
Max Factor Colour Elixir Gloss Nude Pomade in 10 Pristine Nude (review and lip swatches)
This gloss  has
Read More
I am actually surprised that  I have so many  favourites this month, as beauty wasn't exactly my priority in January. But I truly loved all the products I am going to mention.
Makeup
Surprisingly, it was all about the brown tones for me this month. I always wear red or berry, but felt like a wanted a change and be rebellious with the nudes. This probably doesn't even make sense to some of you, I know.
Rouge Bunny Rouge Sheer Lipstick- Succulence Of Dew in Perfume Of His Gaze – it is described as "sheer tanned nude-beige", and I totally agree. Never thought that I'd be wearing something like this. But never say never. Plus, it's only makeup, it is supposed to be fun.
I am sure that you are already bored to death  with me talking about this Trish McEvoy's bronzer, but this is literally the only product I have been using on my cheeks lately (this and NYX Taupe). And  Hourglass No. 2 Foundation/Blush brush is my favourite tool  for bronzer/blush/healthy glow & colour on my cheeks.
Speaking of Hourglass, their Visionaire Eye Shadows Duo in Gypsy was another favourite. Along with Inglot's  Eye Shadows AMC Shine 37 – I can never get enough of these two!
Finally, there is a mascara  that I have been using so much that all the words on it on it completely rubbed off – Max Factor Mastepiece Transform High Impact Volumising Mascara. It gives amazing volume, ultra-black colour and instant wow-effect.
Skincare
I
Read More