Regular readers know that I am not a big powder user ( I have a lot of different powders in my kit; but this is the only one that I use on myself). But even I, with my very dry skin, like some powder on a hot and humid day. To a)make my makeup last longer b)mattify my T-zone a bit.
This is why today I want to tell you about my personal favourite powder which is Rouge Bunny Rouge Flawless Face Powder Precious Velvet. 
I've had it for 2 years now, so I am not sure why it took me so long to write about it…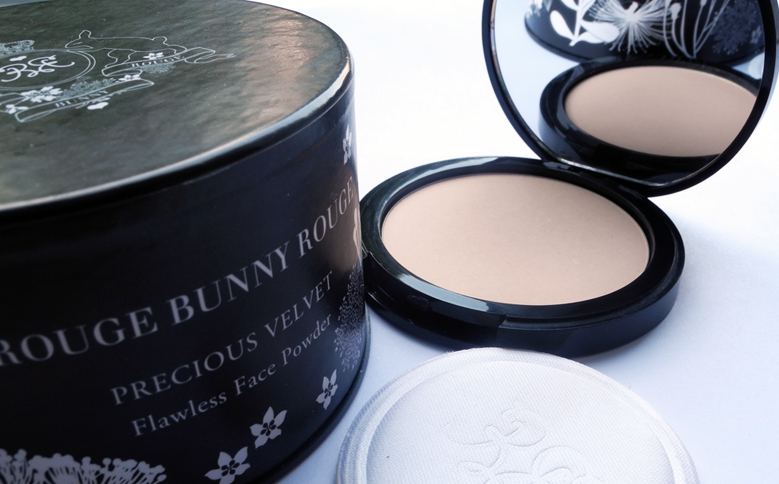 Why do I like it?
It doesn't enhance the dry patches on the skin that I may have and doesn't dry out  my skin.
I don't feel this powder on my face, it is very lightweight.
The brand says that it melds with the skin, and I totally agree.  It is not visible at all. You just get a perfected and flawless finish.
I like the effect Precious Velvet gives, it mattifyes  but doesn't  make your face look  flat and life-less, you skin shows through.
For me personally, the effect lasts all day, but if you  very have oily skin, you may need a special matte powders. I haven't tried it on anyone with such skintype so can't make any comments. But on girls with normal skin  it worked amazing, as well.
As for the main ingredients, Rouge Bunny Rouge list the following: "Papaya Fruit Extract as a natural "face lift" and skin softener, plus Hyssop Extract with soothing properties. Rice Powder imparts a perfectly natural, non-shiny finish. "
All