Regular readers will know how obsessed I am with hand creams, I am always on the hunt for the nice new options, so after seeing a lot of raves about La Roche-Posay's Cicaplast hand cream – I've decided to get a tube for myself.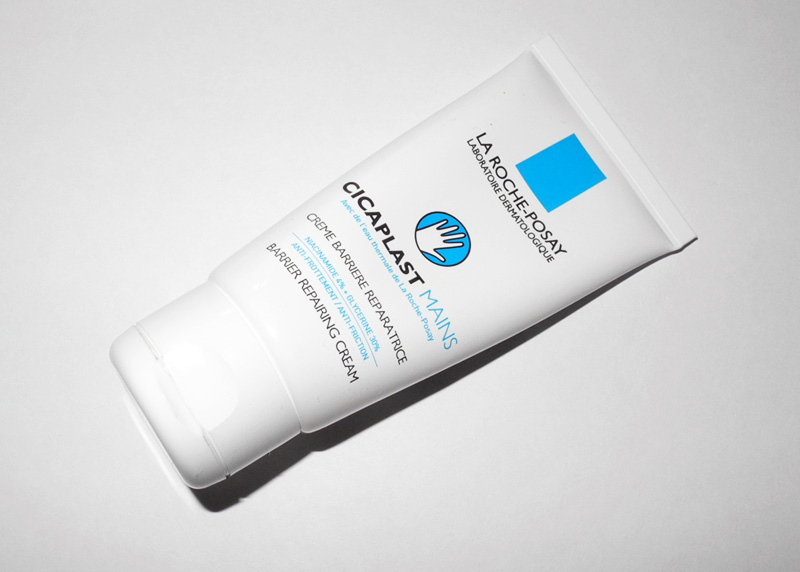 This is a cream for damaged or overworked hands. And since my skin is very dry – that sounded like a prefect one for me.
And, I love it! It is such a great product. I only wish it had some kind of delicious scent to it, as for me a hand creams with a nice fragrance – is one of the ways to relax and enjoy a moment during a busy day. But being LRP – it is obvious that this is a scent-free product. And, I don't mind actually…
As for the formula – the brand
Read More
It is almost the end of January, and I am still talking about my favourite beauty products of 2014…
This time it is all things body, hair and feet & hands. Here we go.
Body
Garnier Oil Beauty Oil-Infused Nourishing Scrub  (review)
This is such an amazing scrub for  dry skin, it is not harsh, not drying, leaves the skin smooth and ready for the moisturizer. Add a nice scent and affordable price – and you get a perfect product!
Neutrogena Norwegian Formula Nourishing Body Lotion With Nordic Berry (review)
I have so many body creams, lotions and balms with different price tags but this is among my favourites. The scent is divine, the texture is gorgeous, and it moisturizes even my very dry skin. I have used up several bottle of this, and need a new one again.
Hands and Feet
 Elemis Treat Your Feet Foot Cream (review)
This is
Read More
I know that a lot of readers are wondering what to get their husbands/boyfriends (or even brothers/fathers/male friends) for Christmas.
This is why I have asked "men from my life" what they would like to get – to share with you some ideas. I just hope that now they won't think that I am getting all those things for them… 😉
I have promised not to give away their names, so here are just the quotes and age group. Most of my male friends are 30-35 but I have asked several younger and several older men,  for the variety.
1 "Post shaving products. I'd prefer my favourite brand, but it's not that important, as long, as they are good" (At least four men said that).
2 "A good  facial cream. I have started using them after your (Ed.  – that'd be mine) recommendation, and now I can't imagine not having one. Every men needs it! I love Dior and Shiseido." (Age  group  30-35)
3. " A new cologne would be amazing.  I love
Read More
Regular readers will probably know that  a good hand cream is a must have for me. If I could have only one beauty product with  me in my bag, that'd be it (and a lip balm, if I can have two).
I have very dry skin, especially on the hands, and I love to re-apply the cream whenever I need to do it or feel like doing it.
This is why I've decided to share my personal top 5 hand creams. Unfortunately, most of them are not cheap but I,  personally, am ready to pay for the quality.
Elemis Pro-Radiance Hand Cream (review)
It is probably my favourite hand cream ever, it instantly makes the skin feel moisturized and smooth, such a relief, especially in the cold(er) months. Plus I could totally tell that my nails were in much better condition when I was using it.
The price is £24 from Feel Unique
Aromatherapy Associates Renewing Rose Hand Cream  (review)
Another favourite of mine,  this
Read More
Being a huge  Aromatherapy Associates fan I was happy to try their new hands cream. Especially considering that I am slightly obsessed with hand creams… Plus, I am also a rose  scented products addict, so this looked like a win-win situation.
I had  high expectations for this product, and it did not let me down.
I have very dry skin, and not all the products are doing that much for me. But this one does exactly what the brand promises: deeply nourishes,  hydrates, softens the skin, makes it smooth and silky.
Moreover, my friend had some serious issues, including a
Read More