After Rouge Bunny Rouge changed the nib of my all-time favourite Raven Glaze Lacquer liner a quest for a new option began. And, although I like using really thin pen eye liners (or gel ones) on others, I am very particular about the ones I use on myself.
I have been loving ArtDeco Long Lasting Liquid Liner 01 a lot but it was time to get something new so I purchased Revlon Colorstay Liquid Eye Pen about two months ago.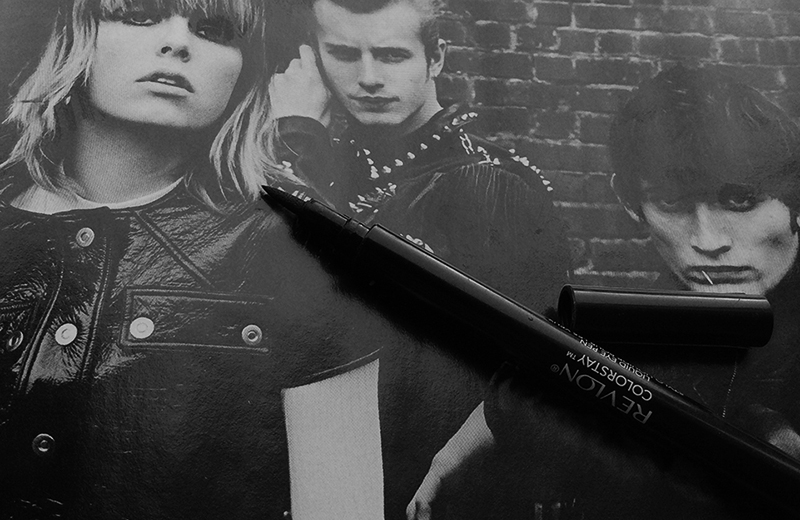 And it is a good liner, I have nothing bad to say about it. I did enjoy using it on a daily basis. It stayed on for the whole working day without smudging (my eye lids are not oily), the liner was very easy to apply and it did not drag the skin.
I only wish it
Read More
Since I use eye liner almost on a daily basis, I have very high demands for it. I have been using Rouge Bunny Rouge for years, until they've changed the nib.  After considering different options: reading reviews and swatching in stores – I've decided to try ArtDeco Long Lasting Liquid Liner. 
I like this German brand a lot, their products are always high quality and  are not expensive.
And this liner is absolutely brilliant! I have been using it since February non-stop, it was even in my monthly favourites, and want to share my impression.  Easy to use, this is the exact nib I was looking for, I personally don't like those ultra thin ones. The colour is ultra black and intense. The formula is great, it glides on like a dream without dragging the skin.
Read More
It's time for March beauty favourites, so here are the products that really stood out for me.

Clarins Gloss Prodige in 09 Water Lily (review and lip swatches)
Back in the days I was singing praises to  Gloss Prodige, and recently I've re-discovered my love for it. It has a nice scent, brilliant moisturising formula and the most beautiful nudish pink shade. This is probably my favourite lip gloss that I own.
Rouge Bunny Rouge Eye Shadow Palette Raw Garden in Antigo (review and swatches)
I have been using this palette almost every day, and  recently wrote a detailed review about it, you get four eye shadows with a unique sateen matt light texture which feels weightless on but still has a nice pigmentation. The
Read More
Regular readers know my big love  for Rouge Bunny Rouge's Raven Glaze, a glossy ultra black eye liner. Yes, it is not matte or shiny, it is like a black gloss!
I was actually intrigued  when I found out that they re-vamped it because I couldn't imagine how it could be even better. I actually have a sample of the new version, so here is what's the deal.
It is all about the nib! Now it is very thin  and precise, you can easily create even the most delicate line, fill the gaps between the lashes or create a sharp cat eye. And, of course, you can make the line thicker, if you wish.
But please keep in mind that
Read More
I plan on writing a post about my  favourite beauty products of 2013 in New Year, but thought that I would still write about my December 2013 favourites, since there are several very nice products I'd like to share about.
Hourglass Arch Brow Sculpting Pencil in Soft Brunette  (review)
This has been a favourite every single month ever since I've got it.  It is perfect, I only wish the shade was a bit cooler, but that is fine.
Rouge Bunny Rouge Raven Glaze Lacquer Liner  (review)
It seems like I have been using this eye liner almost every day.  It is super easy to use and leaves a beautiful glossy black line.
ArtDeco Cream Rouge For Cheeks and Lips in 17 Creamy Mauve (review)  and Tarte Amazonian Clay Blush in Blushing Bride (review).
I like this blush combo so much that I even dedicated a post to it!  You can get a natural sheer wash of colour with ArtDeco, and add dimension and intensity with tatre. Plus such layering means long-staying power.
Bobbi Brown High Shimmer Lip Gloss  in Oyster (review)
I've decided to re-discover some old favourites, and this is one of them. I love shimmery cool toned glosses from time to time, and this gloss from Bobbi Brown is uber gougers on the lips, especially paired with
Read More