If you want to treat yourself to a new cheek palette, here are three options you can choose from: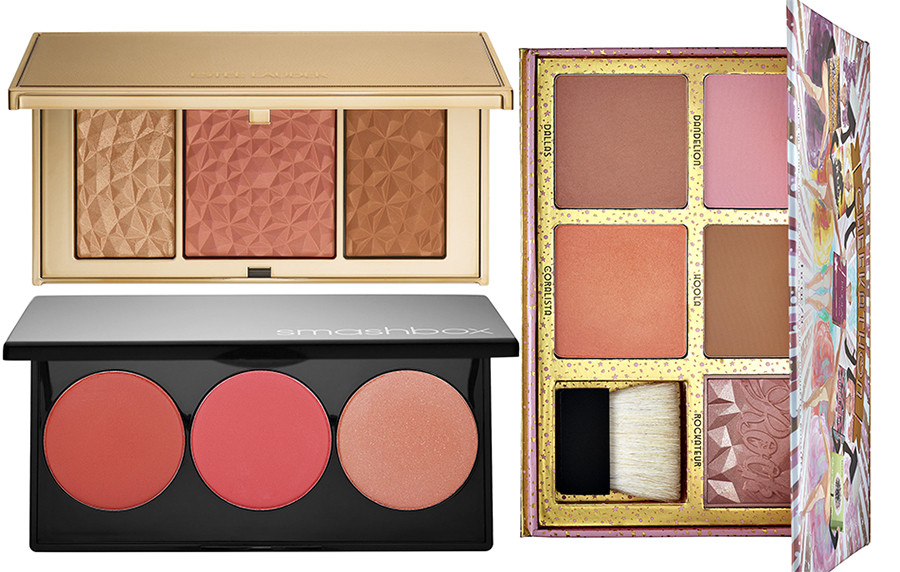 Benefit Cosmetics Cheekathon Blush & Bronzer Palette, $58 from Sephora
 Dallas box o' powder blush in Dusty Rose  (my review)
Dandelion box o' powder blush in Baby Pink
CORALista box o' powder blush in Coal Pink
Rockateur box o' powder blush in Rose Gold
Hoola matte bronzer (my review)
Natural-bristle brush
All blushes and bronzers are full sized
Estée Lauder Bronze Goddess Summer Glow Multi-Palette, $50 from Sephora
"Illuminate, contour, and blush with
I have Stila's Convertible Color on my wish list and I did not get it yet, as I can't decide which shade to choose.  But looks like I have the answer now.
The brand recently launched two palettes with three shades in each. Each palette includes two best-sellers and one Limited Edition shades.
Cool
Peony, Lillium & Cherry Blossom (limited-edition shade)
Warm
Gerbera,