I have already posted  a preview of the Rouge Bunny Rouge new foundation on Facebook but I actually have samples of all shades now. And something else which looks absolutely incredible. It is the most exciting launch from the brand in the last several years, in my opinion.  And it will definitely be a best-seller.
And I am talking about the Eye Shadow Palette in 086 Antigo which is a gorgeous palette with four nude wearable shades.  The compact, pattern, shades – it is all perfection. I will definitely post all the details and swatches soon.
As for the foundation which is called Skin Soul Drops – it is available in three shades. It comes in a chic small (15 ml) glass bottle with a dropper. I have already used it several times and the first impression is that it gives a matte finish and a good coverage (which can be built up or sheered down, depending on your preference).
You just need a
Read More
When I first heard that theBalm were about to launch a palette called Nude Dude, I actually thought it was a joke.  I highly recommend that you do not google "nude dude",  as I did, trust me on this one. Now, I am hoping that I won't get wrong kind of audience with such title…
But actually it is true!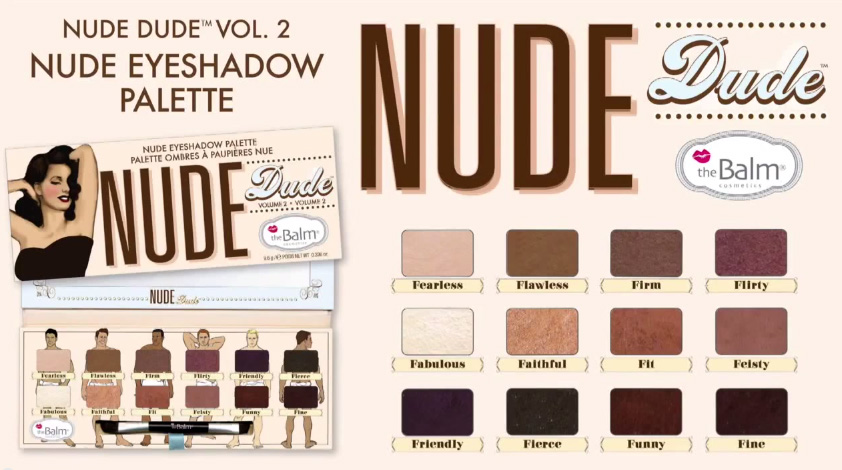 Here is a close up. You get twelve neutral eye shadow shades. I really love the look of
Read More
I was surprised when I realized that I never did a feature about Rouge Bunny Rouge When Birds Are Singing Long-Lasting Matt Eye Shadow in Blackpepper Jay, which is among my favourite eye shadows. I even mentioned it  back in my August favourites.
I don't have  time or desire to use 4-5 eye shadow shades for my eye makeup on a daily basis, so I appreciate the shades that I can wear on their own and still look nice.
Blackpepper Jay is one of those shades. It is a beautiful cool toned blackened brown, which is described by the brand as semi-opaque.
I have already raved about RBR eye shadows numerous times, but this is the first matte one that I am writing about. But guess what? It is the
Read More
Today I opted for a very simple and minimal makeup, both in terms of colours and the quantity of products.  Today it's all about work and I am not going out anywhere afterwards, so  I was not in the mood for any experiments, and , quite frankly, did not have time.
Face
I've used Rouge Bunny Rouge Home Time Defying Foundation Skin Sanctuary which I promise to review soon. I totally forgot that I had the samples of it, the post is already in the process. I then added some Benefit's Dandelion  to brighten up the complexion  and BECCA's Beach Tint in Raspberry as a pop of colour on the cheeks and on top of the lip balm.
 Eyes
I have used Benefit's powder eye shadows in Leggy and Dandy Brandy which are very soft and smooth, and blend beautifully. Lighter shade all over the lead and darker shade for definition. I have also lined the eyes with a black (and not brown, shocker!)  Clarins Crayon Khol, smudged it
Read More
It's time for February favourites. Can't believe that I am doing this on time!
In my January favourites  (still loving those products a lot) I've talked about makeup only, so I've promised to include some other beauty products this time, so I am keeping my promise.
Nails
LVX Sanguine Nail Lacquer
I am very impressed with this nail polish, it is amazing. I have written about it last week and actually forgot to mention that I was also very impressed with how quickly it dries,  even without a top coat.
Revlon Nail Polish in Revlon Red
I did not like Revlon nail polishes at first,  mostly because of the long and thin brushes. But practice makes perfect and now my application techniques improved a lot. Plus I really love this shade of red, wore it twice in February.
Makeup
YSL Eye Shadow Duo in 35 Caramel Tan/Burnt Brown
I thought that it was a LE, so I did not talk that much about this little gem, otherwise I would. I love it to pieces and use it a lot.  This is in my top 5 eye shadows that I own, for sure. Perfect reddish brown, matte and
Read More