When I first heard that theBalm were about to launch a palette called Nude Dude, I actually thought it was a joke.  I highly recommend that you do not google "nude dude",  as I did, trust me on this one. Now, I am hoping that I won't get wrong kind of audience with such title…
But actually it is true!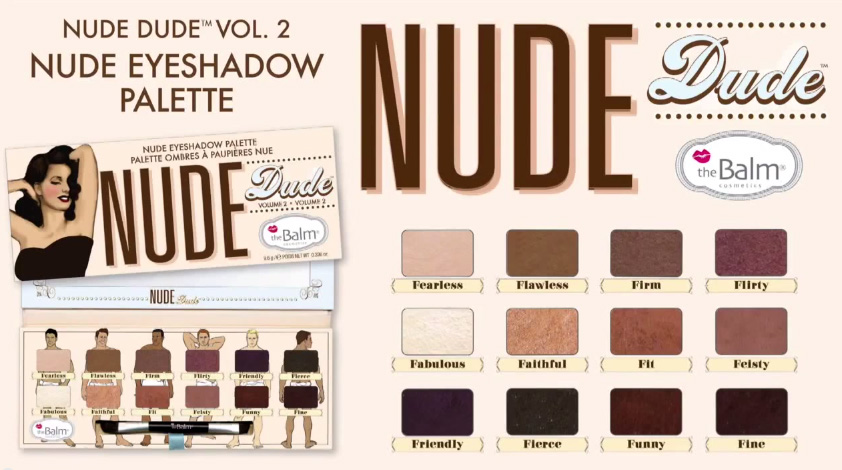 Here is a close up. You get twelve neutral eye shadow shades. I really love the look of
Read More
Today I opted for a very simple and minimal makeup, both in terms of colours and the quantity of products.  Today it's all about work and I am not going out anywhere afterwards, so  I was not in the mood for any experiments, and , quite frankly, did not have time.
Face
I've used Rouge Bunny Rouge Home Time Defying Foundation Skin Sanctuary which I promise to review soon. I totally forgot that I had the samples of it, the post is already in the process. I then added some Benefit's Dandelion  to brighten up the complexion  and BECCA's Beach Tint in Raspberry as a pop of colour on the cheeks and on top of the lip balm.
 Eyes
I have used Benefit's powder eye shadows in Leggy and Dandy Brandy which are very soft and smooth, and blend beautifully. Lighter shade all over the lead and darker shade for definition. I have also lined the eyes with a black (and not brown, shocker!)  Clarins Crayon Khol, smudged it
Read More
It's time for February favourites. Can't believe that I am doing this on time!
In my January favourites  (still loving those products a lot) I've talked about makeup only, so I've promised to include some other beauty products this time, so I am keeping my promise.
Nails
LVX Sanguine Nail Lacquer
I am very impressed with this nail polish, it is amazing. I have written about it last week and actually forgot to mention that I was also very impressed with how quickly it dries,  even without a top coat.
Revlon Nail Polish in Revlon Red
I did not like Revlon nail polishes at first,  mostly because of the long and thin brushes. But practice makes perfect and now my application techniques improved a lot. Plus I really love this shade of red, wore it twice in February.
Makeup
YSL Eye Shadow Duo in 35 Caramel Tan/Burnt Brown
I thought that it was a LE, so I did not talk that much about this little gem, otherwise I would. I love it to pieces and use it a lot.  This is in my top 5 eye shadows that I own, for sure. Perfect reddish brown, matte and
Read More
I want to show you the eye shadow which I've had for quite a long time now and which was a present from Magi.
It is Catrice Absolute Eye Colour in I am A Coal-Girl. I have never tried Catrice eye shadows before and was very impressed actually, no wonder so many people love these affordable but high quality products.
Design is the first thing (most) people look at when it comes to makeup and, in this case, it looks nice and simple, I like it.
The eye shadow itself is very pigmented, smooth and easy to blend. I am a Coal-Girl is a matte deep chocolate shade which is perfect for a smoky eye or for being used as a liner to define the eyes, among
Read More
My favourite eye shadow colour is chocolate brown, especially  with cooper  undertone. So here are my top three. Cream eye shadow from Benefit in Busy Signal which is an amazing long-lasting product, perfect for a smoky eyes.
There is also Rouge Bunny Rouge Bejewelled Skylark, which has to be my most used eye shadow. I love the buttery smooth  texture and pigmented colour.
I have also found a sample of MAC's  Cooperbeam pigment which I adore. I have got it as a bonus from a blog sale and completely forgot about it. But it is so beautiful that I must have a full size. I can't see it on
Read More