I am personally a huge fan of beauty and art collaborations, such as this one by François Nars and a contemporary artist Konstantin Kakanias, inspired by a glamorous  French Riviera they came up with 10 makeup products.
Dual-Intensity eye shadows and blushes and a brand new product for the brand – Lip Cover. Each comes in a special edition packaging.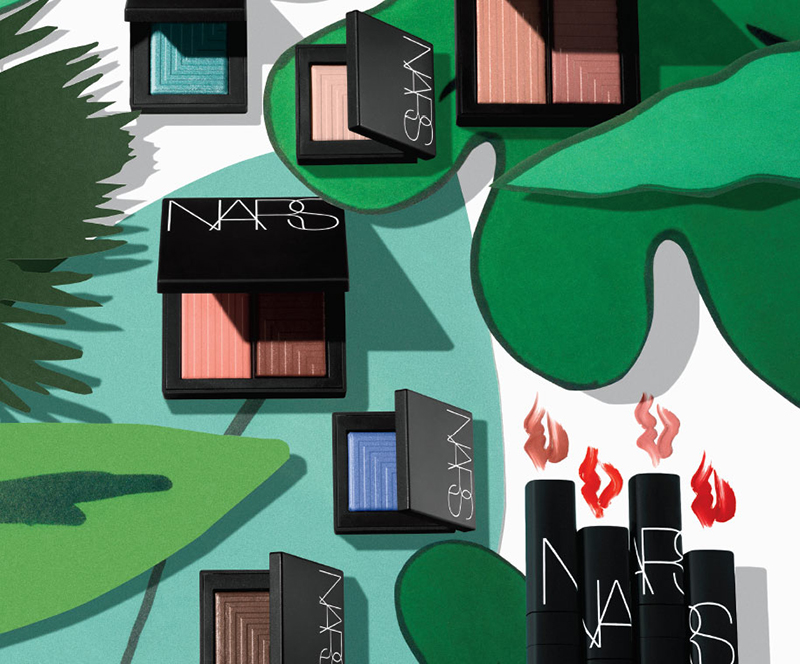 Lip Cover, $28/£21
"High pigment liquid lipstick. High fashion effect. Lip Cover delivers saturated slicks of coastal color steeped in exclusivity and ease. Rich and lustrous. Luminous finish."
Do Not Disturn, Vivid orange red
Overheated, Deep dusty rose
Get Dirty, Desert rose
Members Only,  Crimson
Dual Intensity Eye Shadows, $29/£21
Read More
It's not a secret that I am a huge fan of Rouge Bunny Rouge eye shadows, and I was very excited about their newest palette which I have posted on my Instagram 6 weeks ago already.
The brand's Eye Shadow Palette Raw Garden in Antigo is probably my favourite release, and here is why.
I really love the sleek and chic black compact,  with a good mirror, and a very well edited selection of shades with a wavy pattern.  You  just can tell that it is a luxury product. Moreover, it comes  in a beautiful cardboard packaging with a signature RBR design.
You get four beautiful and really versatile shades ( descriptions are from the brand):
 A very light, yellow-tinged neutral vanilla cream beige; the ideal base to even out your skin tone and add highlights
A medium, cool taupe with a hint of pink
A medium, true "café latte" brown taupe
A dark, rich, powdery chocolate brown
And it is pretty much everything you need: a
Read More
I have already posted  a preview of the Rouge Bunny Rouge new foundation on Facebook but I actually have samples of all shades now. And something else which looks absolutely incredible. It is the most exciting launch from the brand in the last several years, in my opinion.  And it will definitely be a best-seller.
And I am talking about the Eye Shadow Palette in 086 Antigo which is a gorgeous palette with four nude wearable shades.  The compact, pattern, shades – it is all perfection. I will definitely post all the details and swatches soon.
As for the foundation which is called Skin Soul Drops – it is available in three shades. It comes in a chic small (15 ml) glass bottle with a dropper. I have already used it several times and the first impression is that it gives a matte finish and a good coverage (which can be built up or sheered down, depending on your preference).
You just need a
Read More
When I first heard that theBalm were about to launch a palette called Nude Dude, I actually thought it was a joke.  I highly recommend that you do not google "nude dude",  as I did, trust me on this one. Now, I am hoping that I won't get wrong kind of audience with such title…
But actually it is true!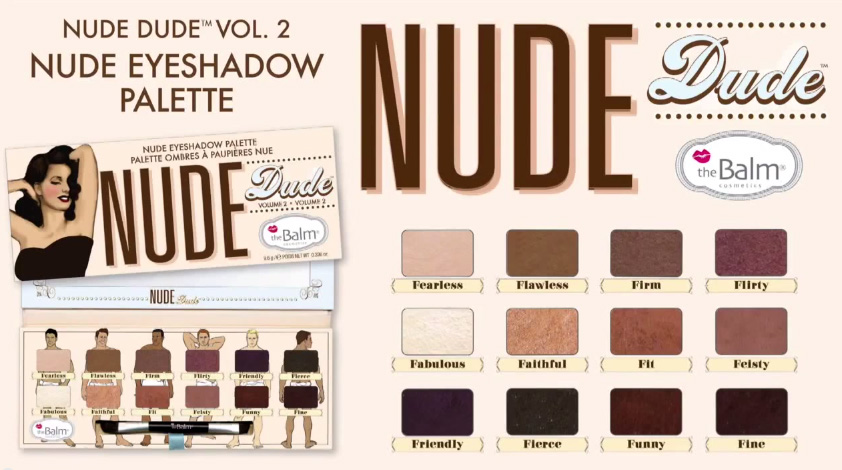 Here is a close up. You get twelve neutral eye shadow shades. I really love the look of
Read More
I was surprised when I realized that I never did a feature about Rouge Bunny Rouge When Birds Are Singing Long-Lasting Matt Eye Shadow in Blackpepper Jay, which is among my favourite eye shadows. I even mentioned it  back in my August favourites.
I don't have  time or desire to use 4-5 eye shadow shades for my eye makeup on a daily basis, so I appreciate the shades that I can wear on their own and still look nice.
Blackpepper Jay is one of those shades. It is a beautiful cool toned blackened brown, which is described by the brand as semi-opaque.
I have already raved about RBR eye shadows numerous times, but this is the first matte one that I am writing about. But guess what? It is the
Read More