Here is a  preview of what is new from Burberry, some things are already out, and some will be available only for Spring.
Although it seems that we have seen it all when it comes to contouring, the brand just released their version of the shading products. And I personally really love the look of them.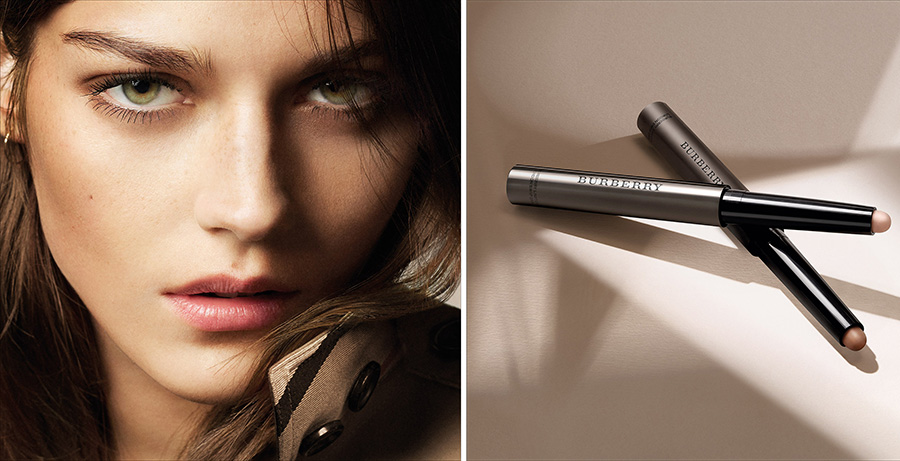 Effortless Contouring Pens Face & Eyes in Medium No. 01 and  Dark No. 02. are designed to  effortlessly sculpt the face, the results look very natural and the technique is fool-proof (watch a video below). Already available from Sephora for $37 and soon to be available from Harrods.
Here is a video with Wendy Rowe showing how she create the look for the SS16 show, and how to use the contouring pens. And it is always
Read More
When I saw Burberry's Lip & Cheek Bloom some time ago, I got really excited, as there is nothing like a good cream blush and lip product two-in-one. Finally they are here!
The texture is described as "airy and bouncy" and the formula – as "sheer and buildable". While the finish is supposed to be matte and fresh-looking.
Don't they just look gorgeous? After week of being sick (seriously, I don't remember when I felt this bad for the last time), this looks like an instant pick-me-up!  And I am sure they'd make anyone look better!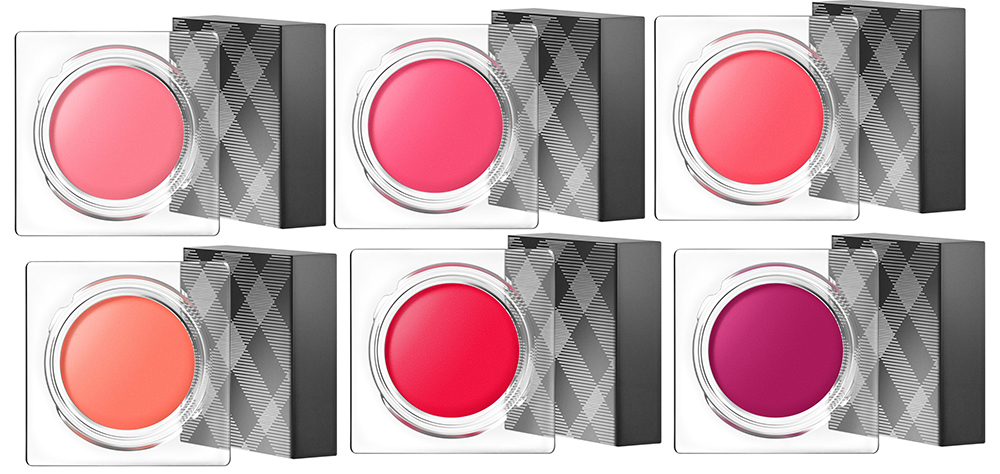 There are six shades to choose from:
Read More
The look from Burberry's SS15 was a fresh complexion, modern-looking  softly defined eye with no mascara, and a bold red lip.
As for the collection – the star of the new releases is definitely  the Runway Blush Palette , £45
Other new products are:
Eye Colour Wet and Dry Eye Shadow, £22.50/$29
200 Tea Rose
201 Rose Pink
307 Stone Blue
309 Aqua Green
Nail Polish, £15/ $22
Read More
Here is a preview of the new gorgeous festive makeup collection form Burberry. All the products this Christmas come in a beautiful golden packaging.
The star of the collection is definitely the Fragranced Luminising Powder (£45.00). It smells of My Burberry perfume and adds a nice glow to the face.
Other new products are: Complete eye Palette Gold no. 25 (£40) Lip Glow gold NO.25 (£18.50),  Lip Mist Gold NO.217 (£22.50) and Nail Polish Gold NO.447 (£15.00)
Read More
Burberry is one of those shows that I get excited about, I always want to see what kind of look Wendy Rowe (go and read her website, it's awesome) would create to accompany the beautiful clothes.
And the AW look really caught my attention because of the gorgeous nudish purple/pink shades on the eyes and a chic autumnal purple on the nails.
So what products were used?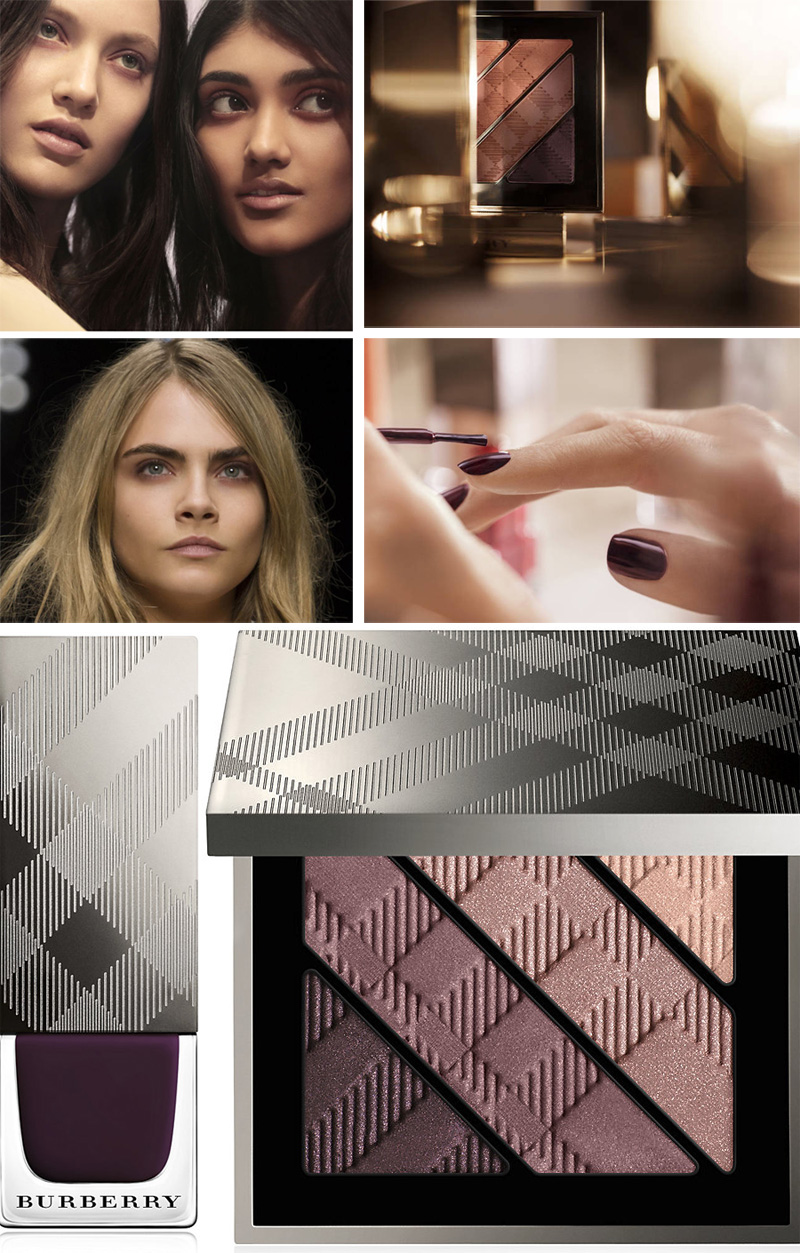 Complete Eye Palette in Nude Blush ( get it for £40) and  Nail Polish in Elderberry (available for £15).
There are a lot of amazing new palettes for AW 2014, but I'd say that  this Burberry one is the coolest. And Burberry eye shadows are truly amazing, so you can't go wrong with them!
What other new
Read More