First of all,  please excuse the lack of posts this week, I did not have time to update as often, as I usually do. But I think that next week everything will be back to normal.
But I did not want to miss the Photo Of The Weekend, plus there is something I really wanted to share.
Ok, this is technically not my photo but… When I watch a film/ TV show, I always look at makeup/hair/nails, of course.
And below you can see Cameron Diaz  in The Counselor.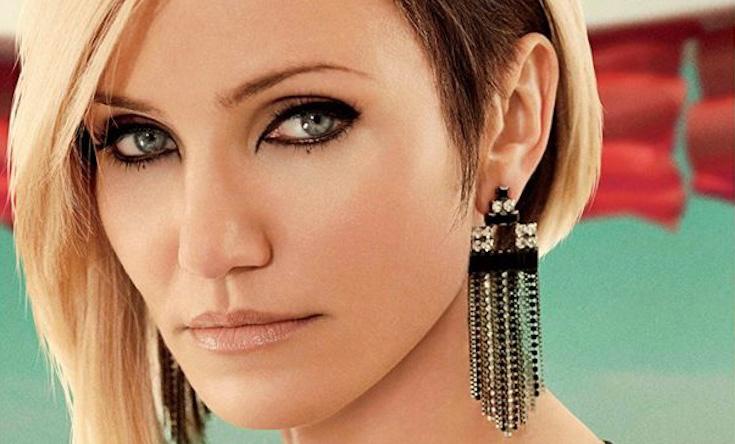 I don't want to give away the plot, but such image really suited Malkina,  Cameron's character. I loved the attention to the details. Her silver  nails, undercut, massive accessories,  and her amazing wicked eye liner and a dot on the