Is it me or Chanel collections are getting hotter and hotter? Their Autumnal release was one of the best among other seasonal collections. But their Christmas 2015 makeup collection  Rouge Noir Absolument is just out-of-this-world-gorgeous!
Look at those dark berry shades! It doesn't get better than this.
The thing is that I am already wearing a dark lipstick (Clarins Royal Plum) and dark nail polish, otherwise, I'd feel the urge to do so…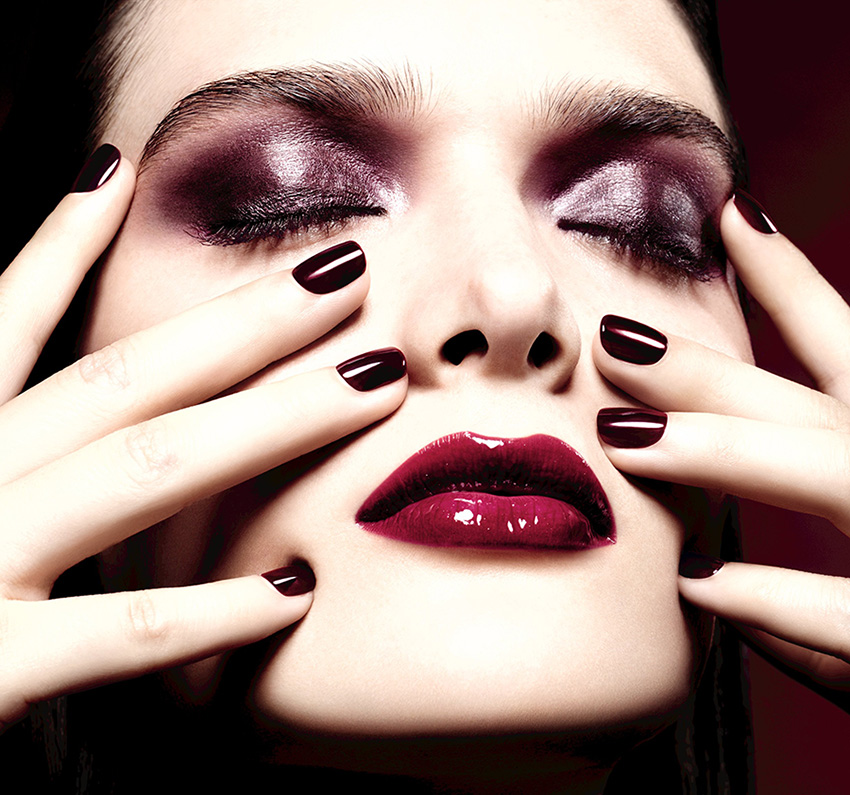 My personal favourite products from the collection have to be: Rouge Allure in Rouge Noir (black red),  Le Vernis in Rouge Allure (black red) and Illusion D'Ombre in Rouge Noir (shimmering black red). Can I have all three products, please? And maybe the Rouge Noir eye pencil and a blush, too?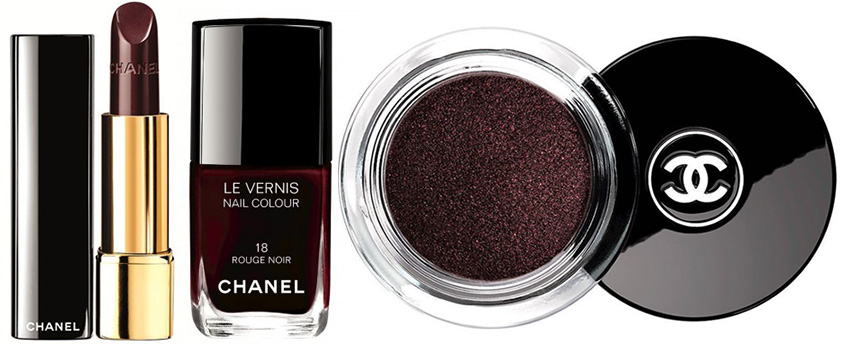 What else is in this collection?
Read More
I know that it may be too early to talk about Autumn collections, as many of my readers and myself, as well, still haven't had a proper summer holiday. But since most collections will be out  in several weeks, and Chanel's one is absolutely gorgeous – I thought I'd share, so that you can add it on your wish lists!
I love Sigrid's sophisticated makeup for this collection and the star of the release – Chanel 5 eyeshadow pallette Entrelacs which is a spot-on beautiful Autumnal browns.
Face
Joues Contraste
Nails
Le Vernis
669 Chataigne
671 Ecorce Sanguine
679 Vert Obscur
Les
Read More
Remember the preview of Chanel's and Dior's blush sticks? The ones from Chanel are already out as a part of thier Les Beiges collection which is all about the healthy glowing radiant natural-looking skin with Gisele on the promo images.
So the products that will help you creating the look are:
LES BEIGES HEALTHY GLOW SHEER COLOUR STICK, $45
"Creamy formula blends seamlessly with skin to enhance, brighten and contour. Healthy-glow shades help sculpt cheekbones or refresh the complexion with a vibrant, velvet finish." Available in 20, 21 and 22, as shown below.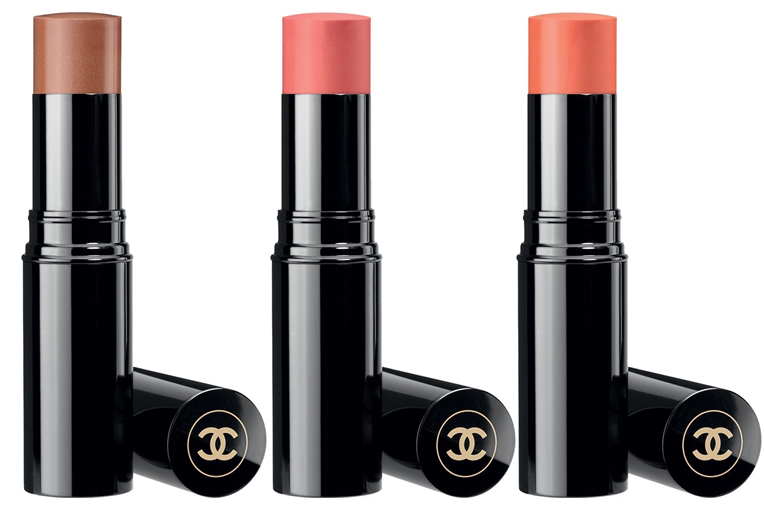 LES BEIGES HEALTHY GLOW MULTI-COLOUR BROAD SPECTRUM SPF 15 SUNSCREEN, $65
"Lightweight, multi-colour powder offers a palette of effortless effects. Acts as a highlighter, sculpting powder, bronzer and blush — all with a sheer, natural finish and broad-spectrum sun protection." Comes in 01 Mariniere and 02 Mariniere.
There is also the cutest Retractable Kabuki Brush, $70

As for lip products, there are two shades of LÈVRES SCINTILLANTES GLOSSIMER $30 in
Read More
The newest  Spring 2015 makeup collection Reverie Parisienne from Chanel looks absolutely beautiful – probably my favourite release from the brand in a while.
First of  all, the promo image is absolutely stunning, inspired by springtime gardens of Paris- you get blooming flowers and those killer lips and nails? I need that colour in my life!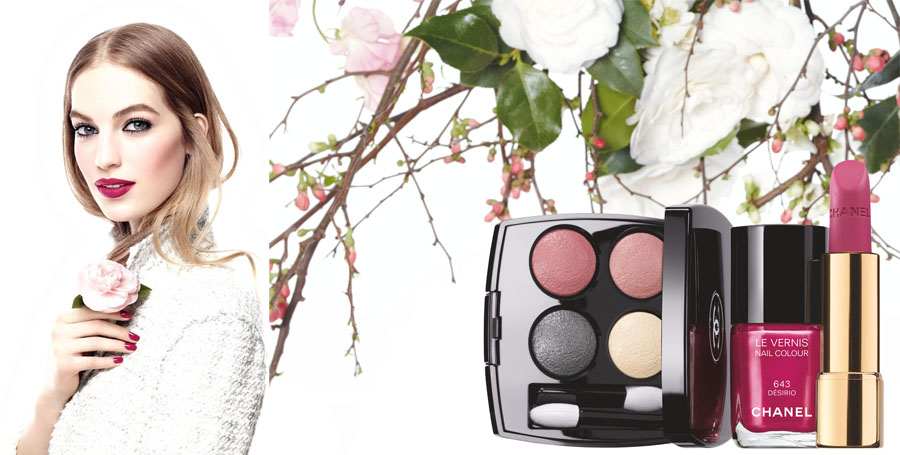 Face
Jardin de Chanel Blush Camelia Rose, $55
The star product of the collection, a gorgeous blush with floral motives.
Joues Contraste, $45
Eyes
Les 4 Ombres, $61
236 Tisse Fantaisie
238 Tisse Paris
Stylo Yeux Waterproof,  $32
Lips
Read More
Here is a preview of Chanel's holiday 2014 makeup collection  – Plumes Precieuses.
The star products are definitely the highlighting powder – Camelia de Plumes in Platimun (£47) and  Les 5 Ombres de Chanel (£42) Oiseaux de Nuit: luminous white, soft grey lavender, intense grey, intense black, antique gold.
Other products are: Joues Contraste  (£31/$45) in Caresse, shimmering peach,  Illusion d'Ombre ( £25/$36) in Envol, shimming peach, Stylo Yeux Waterproof (£19/$32) Or Blanc, white gold. Mascara Inimitable Intense Essential Noir (£25).
Read More