Is it me or Chanel collections are getting hotter and hotter? Their Autumnal release was one of the best among other seasonal collections. But their Christmas 2015 makeup collection  Rouge Noir Absolument is just out-of-this-world-gorgeous!
Look at those dark berry shades! It doesn't get better than this.
The thing is that I am already wearing a dark lipstick (Clarins Royal Plum) and dark nail polish, otherwise, I'd feel the urge to do so…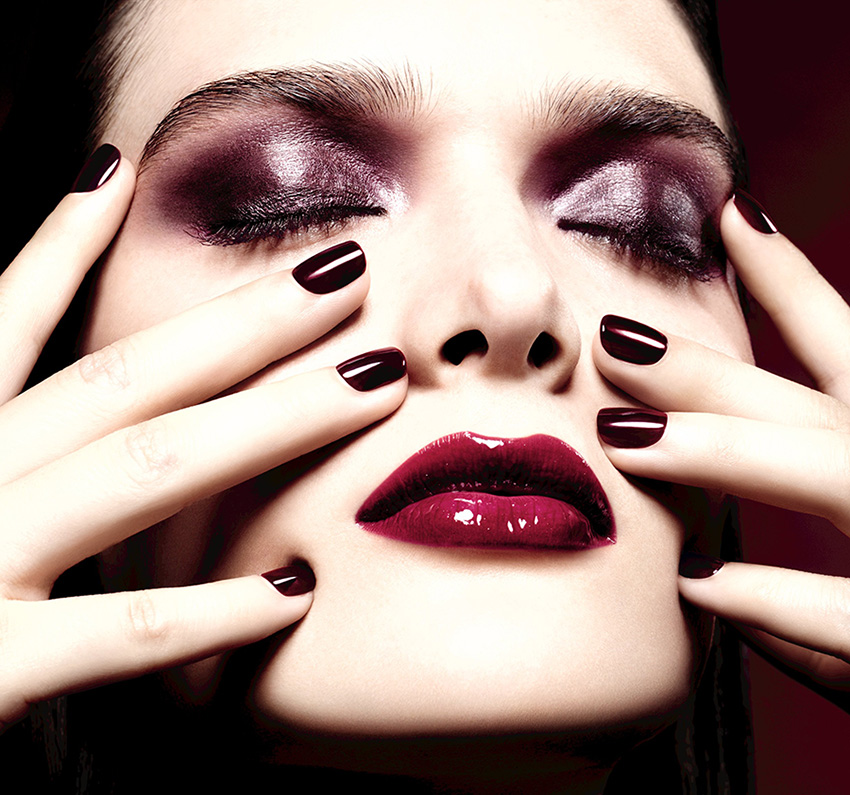 My personal favourite products from the collection have to be: Rouge Allure in Rouge Noir (black red),  Le Vernis in Rouge Allure (black red) and Illusion D'Ombre in Rouge Noir (shimmering black red). Can I have all three products, please? And maybe the Rouge Noir eye pencil and a blush, too?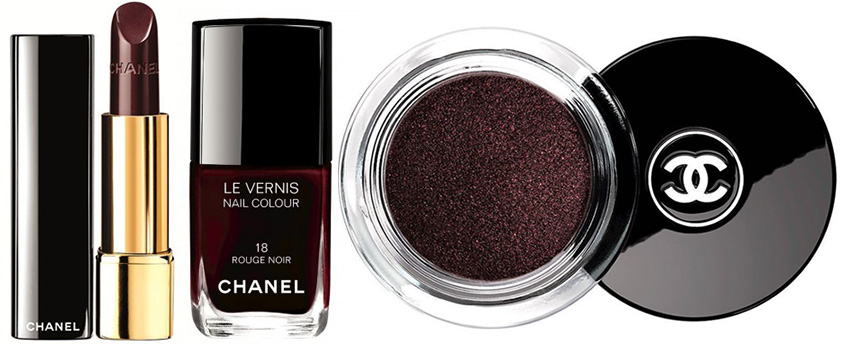 What else is in this collection?
Read More
I know that it may be too early to talk about Autumn collections, as many of my readers and myself, as well, still haven't had a proper summer holiday. But since most collections will be out  in several weeks, and Chanel's one is absolutely gorgeous – I thought I'd share, so that you can add it on your wish lists!
I love Sigrid's sophisticated makeup for this collection and the star of the release – Chanel 5 eyeshadow pallette Entrelacs which is a spot-on beautiful Autumnal browns.
Face
Joues Contraste
Nails
Le Vernis
669 Chataigne
671 Ecorce Sanguine
679 Vert Obscur
Les
Read More
Here is a preview of Chanel's summer 2014 makeup collection – Reflets d'Été de Chanel. And this is probably my favourite Chanel  beauty promo  in a while.
How gorgeous are the model's  orange manicure (Mirabella Le Vernis), bronzed lids and glossy lips?!
This collection will have a lot of fans, since there is what to chose from: five nail polishes, jelly glossimers, three new cream eye shadows, new (tanned rose) cream blush and colourful mascaras!
The products are:
Levres Scintillantes
03 Glaze
 184 Hello, Jelly, LE
 185 Sexy, Jelly
 186 Happy, Jelly
188 Sunny, Jelly
Le Blush Creme de Chanel
Read More
Here is a preview of Le Rouge Chanel – Rouge Allure Moire collection with Sigrid Agren on the promo. According to the brand, this collection explores the effects of light and captures the opulence of fabrics with moiré reflections.
The products are:
ROUGE ALLURE £25.00
 122 Farouche
 124 Ambiguë
 125 Indécise
129 Surprenante
 131 Étonnante
 132 Impulsive
 134 Audacieuse
 135 Énigmatique
CRAYON LĒVRES, £17.50
Read More
Chanel are releasing a  new collection,  Avant-Première de CHANEL, with new Rouge Coco and Rouge Coco Shines lipsticks and new shades of nail polishes. This collection is inspired by iconic French cinema and will be available from 5th April.
Don't you just love the gorgeous promo with the beautiful Sigrid?
 Rouge Coco/ Hydrating Crème Lip Colour, £24
Sentiment, Liaison, Ce Soir, Grâce, Amant and Le Baiser
 Rouge Coco Shine/ Hydrating Sheer Lipshine, £24
Ingénue,
Read More