I love reading the inspiration behind the makeup collections. And, apparently to create this collection, Bobbi Brown was inspired by  a black motorcycle jacket and a piece of delicate pink satin.
This collection includes a palette, five lip glosses, beautiful nail polish and a dual-ended mascara.
Caviar & Oyster Palette, £59/ €65 (LE)
This palettes offers eight eye shadows with different texture and a sheer highlighter.
Shades: White Eye Shadow, Sandy Pearl Metallic Eye Shadow, Pink Opal Shimmer Wash Eye Shadow, Grey Sky Eye Shadow, Plum Steel Metallic Eye Shadow, Rich Caviar Eye Shadow, Heather Grey Eye Shadow, Pearl Oyster Sparkle Eye Shadow, Ballet Sparkle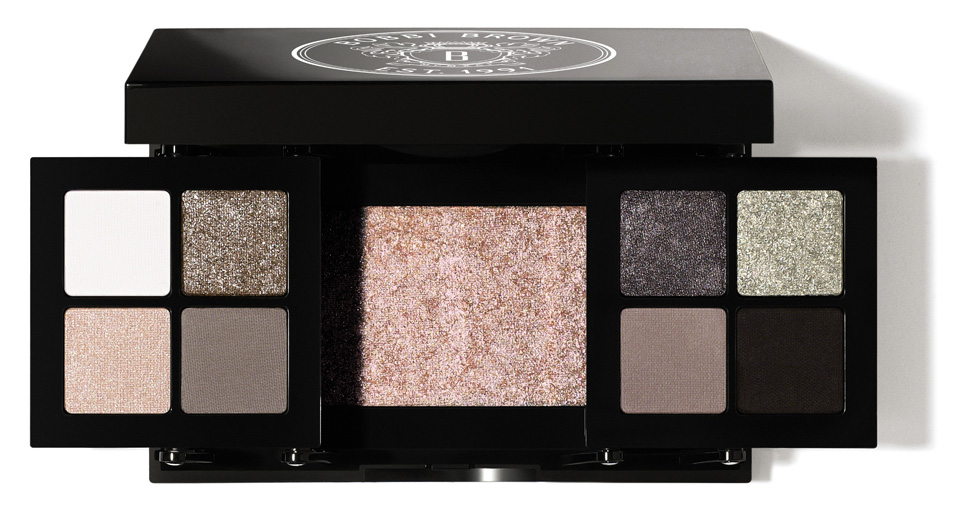 There are five new lip glosses:
Lip Gloss £17/€24 (LE) in Pink Oyster  and Black Pearl
Gloss with a hint of pearly shimmer.
Brightening Lip Gloss £17/€24 (LE) in Moonlight Pearl and White
Sheer, highly reflective
Read More
Guerlain's Christmas 2012 makeup collection was inspired by the brand's fragrance Liu. It is  Olivier Echaudemaison's  interpretation of the scent which was created in 1929 by Jacques Guerlain.
Liu is a  hymn to femininity and true love,which was inspired by  the heroine of Turandot, Puccini's opera. The story is about the  young slave who chooses to commit suicide rather than reveal the name of her master with whom she is in love.  The scent symbolized the power of secrets.
This collection includes:
LIU, Perfumed Shimmer Powder Face, Body and Hair £50.50 / €73
The notes are: luminous aldehydes, a sensual armful of roses and a caressing base of vanilla, iris and woody notes.
LIU, Eye And Lip Calligraphy Palette £54 / €68
This collectors item was inspired by the art of calligraphy and Asian beauty rituals. It includes two shades for the lips – carmine and blue-toned red,  three eye shadows with an iridescent powder texture – bronze, copper and white, and a  matte black powder liner that can be used wet or dry.
MÉTÉORITES PERLES DU DRAGON, Illuminating Powder – Pure Radiance £37.50 / €48
The shades are:  pale pink and beige to even out the complexion, white and gold to illuminate, plum and rosewood to brighten areas of shadow and erase fatigue.
MÉTÉORITES WULONG, Exceptional Pressed Powder £110 / €145.36
'Matte shades – three light, medium and
Read More
It's Saturday which means that I finally have some time to read some blogs/magazines/ books and clean my place relax!
Here are a few new launches that caught my attention…
First of all, Dior's Christmas. I really love the retro looking lipsticks and nail polishes. I love the Diva Diorific (nail polish and lipstick will be sold separately). And there is also a palette, among other things, which you can see here.
Besides The Classics makeup collection for ArtDeco, there is a  a Fall Favourites makeup collection. My friend Magi has all the deatils.
Magi also has the details about the MAC
Read More