Clarins Instant Light Natural Lip Perfectors are probably the best lip balms/glosses ever. This is why their newest  Instant Light Lip Balm Perfector for Spring 2015 are  a great addition to the line.
These are basically rich and creamy balms that moisturize the lips and give a beautiful tint.  I'd say that they give more colour than the original lip perfectors.
I personally really love the packaging and the design.  You can definitely tell that it's a high-end lip balm.
I was sent the shades:
01 Rose, It  is the same shade as the first original Lip Perfector that I've bought several years ago. A pretty every day pink. You can never go wrong with it.
03 My Pink which is just like Clarins Lip Balm Crayon reacts with the
Read More
Never underestimate the power of a good base! Today I want to show you a really great one - Instant Light Eye Perfecting by Clarins.
Why do I like it?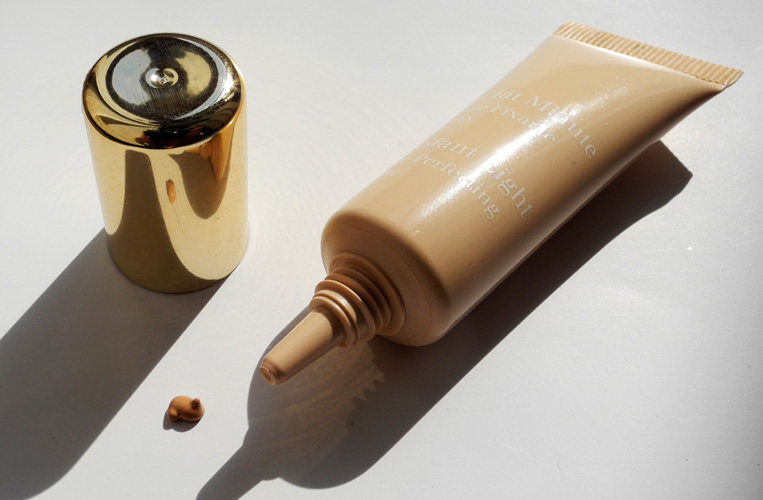 As the name suggests, it instantly evens out the eye lids. And I truly appreciated the effect when I was doing the makeup on a  client who had really a lot  of blue veins showing through. This products created a perfect canvas to begin the work with.
The formula smooths the skin, and makes the eye shadows stick to it better. Just make sure that you apply a thin layer and spread it out evenly. That makes the eye shadows last a lot longer without
Read More
I know that a lot of people were  waiting for the review of Clarins Ombre Matte Eye Shadows, but I wanted to take my time, and test them out properly. And, finally, I am ready to share my impression.
This Autumn the brand released 6 shades of  what they describe as "new generation cream to powder eye shadows":01 Nude Beige, 02 Nude Pink, 03 Taupe,  04 Rosewood, 05 Sparkle Grey and 06 Earth.
These come with a signature red Clarins packaging, in a cute lightweight plastic jar with a golden lid on top.  Despite the fact that it is not glass, the products still looks high-end.
So what about the formula?
I'd describe it as a very well pressed creamy powder. The finish is matte (at least in the shades that I have), so they look very natural on the eye lids.
It is
Read More
So here is a look at another product from Clarins AW makeup collection that I was given to show you.
And it is an eye brow palette – Clarins Kit Sourcils Pro Perfect Eyes and Brows Palette which looks like this…
It contains three different eye brow shadows shades, wax, eye brow highlighter, mini tweezers, mini spoolie and a brush/applicator. It is pretty much everything that you need for a personal use. This palette is especially good when you are on the go! It is also a handy addition to any makeup kit, it barely takes any space, and has almost everything that you need for your professional work. Unless you are a Pro eye brows specials, obviously.
Unlike some kits, were the tools can be completely useless, this is not the case.  They all are very good, actually, I
Read More
I know that it is already September, which means the end of summer, and I am posting about the after-sun products. But I know that a lot of my readers are still going on holidays… Plus  new season will be upon us in a blink of an eye, it is always like that.
So here are the two products that I've been using post-sun on my face and body this summer on my holiday.
This pic was taken in Greece on a small beach which the locals showed us, not far from Olympus.
PS. If you are curious about my favourite sun protection products – click here!
Face: Clarins After Sun Replenishing Moisture Care For Face and Decollete
I still have to find a Clarins product which I don't like…This is not an exception. It feels so soothing and hydration on the face, the texture is light and smooth. It calms and moisturizes the skin, and smells amazing, too. Clarins also promise that it prolongs the tan.
I like the fact that it comes with a pump which
Read More