After a huge success of the face tanning concentrate – Clarins released a body version, Radiance Plus Golden Glow Booster, which is taking the beauty world by storm.
And why is it so popular?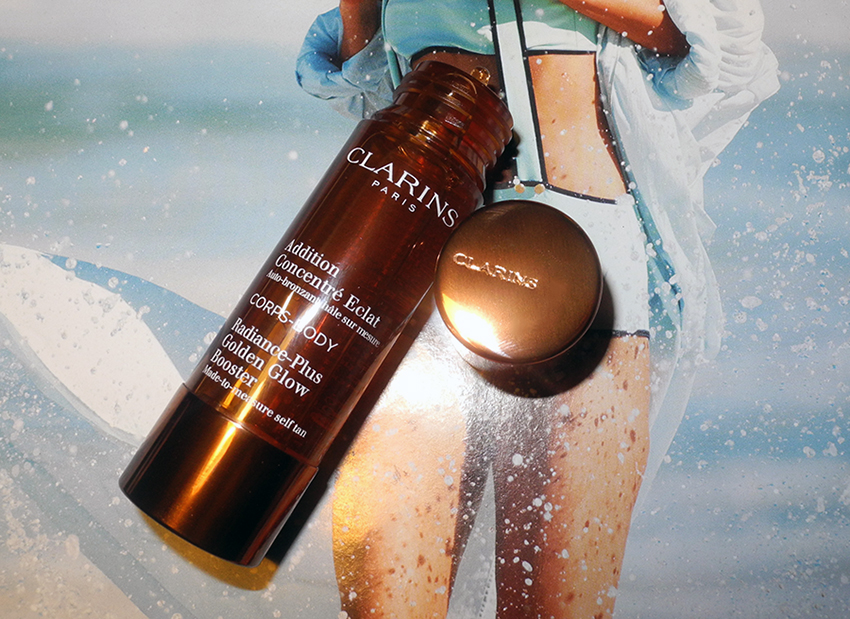 It comes in a nice sleek brown bottle and a has a very useful  dispenser which allows you to get out the tiniest amount of the booster without any product waste.
So how does it work?  You just mix several drops of this with
Read More
If you are a regular reader – you probably know how much I love Clarins Instant Light Radiance Boosting Complexion Base, I have mentioned it so many times, and here is a detailed review.
The brand brought out two new shades as a part of their summer collection – 04 Apricot and 05 Golden Bronze, and I was sent one of them for a review. So let's take a look.
Golden Bronze basically warms up the complexion and gives you a subtle healthy golden glow.
And you can pull it off, even if you have light skin, just mix a drop with your foundation, or apply where you'd apply bronzer.
If you are tanned – use it all over the face, and just
Read More
Clarins Instant Light Natural Lip Perfectors are probably the best lip balms/glosses ever. This is why their newest  Instant Light Lip Balm Perfector for Spring 2015 are  a great addition to the line.
These are basically rich and creamy balms that moisturize the lips and give a beautiful tint.  I'd say that they give more colour than the original lip perfectors.
I personally really love the packaging and the design.  You can definitely tell that it's a high-end lip balm.
I was sent the shades:
01 Rose, It  is the same shade as the first original Lip Perfector that I've bought several years ago. A pretty every day pink. You can never go wrong with it.
03 My Pink which is just like Clarins Lip Balm Crayon reacts with the
Read More
Never underestimate the power of a good base! Today I want to show you a really great one - Instant Light Eye Perfecting by Clarins.
Why do I like it?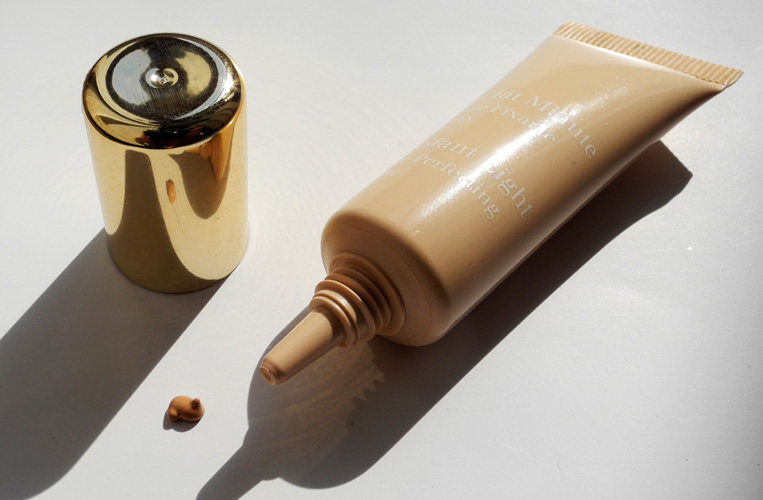 As the name suggests, it instantly evens out the eye lids. And I truly appreciated the effect when I was doing the makeup on a  client who had really a lot  of blue veins showing through. This products created a perfect canvas to begin the work with.
The formula smooths the skin, and makes the eye shadows stick to it better. Just make sure that you apply a thin layer and spread it out evenly. That makes the eye shadows last a lot longer without
Read More
I know that a lot of people were  waiting for the review of Clarins Ombre Matte Eye Shadows, but I wanted to take my time, and test them out properly. And, finally, I am ready to share my impression.
This Autumn the brand released 6 shades of  what they describe as "new generation cream to powder eye shadows":01 Nude Beige, 02 Nude Pink, 03 Taupe,  04 Rosewood, 05 Sparkle Grey and 06 Earth.
These come with a signature red Clarins packaging, in a cute lightweight plastic jar with a golden lid on top.  Despite the fact that it is not glass, the products still looks high-end.
So what about the formula?
I'd describe it as a very well pressed creamy powder. The finish is matte (at least in the shades that I have), so they look very natural on the eye lids.
It is
Read More