Believe it or not, but it actually took me hours and hours to complete this list, as I had to think carefully about what products I really want or what products I actually need.
This is not really a wish list, but more of a shopping list of the products that I plan to buy in the near future. Of course, I could add more, but I've decided to be very strict with myself so every item got on the list after a lot of consideration and is very covetable…
So here  is the list!
Makeup
1. Hourglass Arch Brow Sculpting Pencil in Soft Brunette, £26
I have almost finished my Benefit eye pencil and I am definitely getting an Hourglass one next.
2. Matte Eye Shadows Palette
I can't decide if I should get the Too Faced Matte Eye Shadow Collection (£24.57 from Beauty Bay) or theBalm Meet Matte ($42 from the brand's website, but they are in the process of creating a European shop, as well).   I actually really love the eye shadow quality from both brands: Too Faced Natural Eye Palette Review and Swatches, theBalm Nude Tude Eye Shadows Palette Review and Swatches and the Balm Shady Lady Palette Vol.2 Review and Swatches so that's a hard one.  I only wish Too Faced palette weren't so bulky. Maybe I should get both?!
3. Cream Blusher
That is probably the last thing that I need, considering how many I have but I've decided that I can get one, as a treat for myself. After a lot of consideration, I've chosen Stila's Stila Convertible Colour (I actually can't believe that I still haven't tried it!) I think I'll get Rose or Lillium (£15.12 from Beauty Bay)
Skincare
Now this is the category of the products that I need. There are a lot of skincare products that I want  and the list is endless but these
Read More
I have already tried two Clarins toners, their famous Toning Lotion with Camomile for Dry and Normal and Daily Energizer Wake-Up Booster and today I want to tell you about their  Extra-Comfort Toning Lotion for Dry and Sensitive Skin which I've picked up several weeks ago.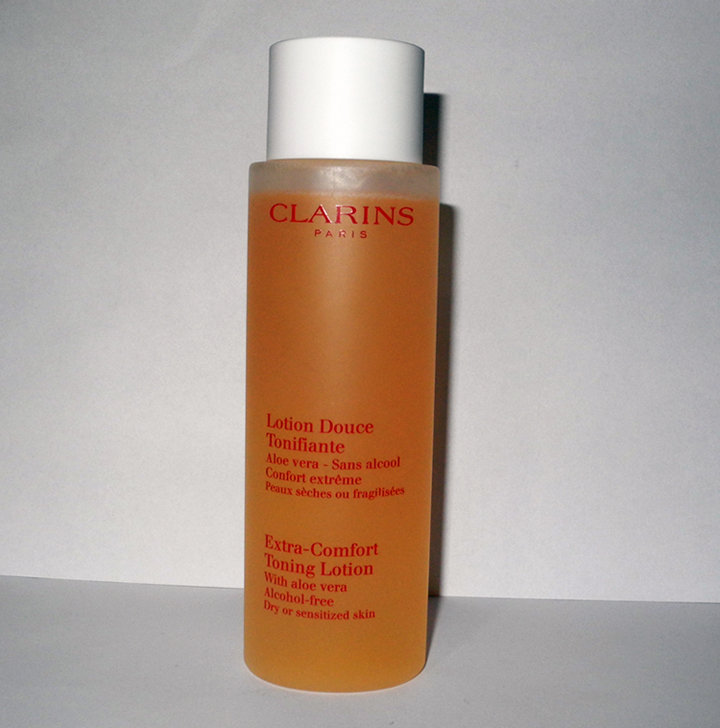 And, oh my goodness, this is the best toner I have ever used! It is not even a toner but  a toning lotion, as the brand describes it.
It is very gentle, soothing and refreshing at the same time. I use it after  my Extra-Comfort Cleansing Cream (review later) and love how my skin feels afterwards.  This tonic lotion is also calming and
Read More
I wanted to get Clarins' Gorgeous Getaways Face and Body Essentials  (£44.10) for some time now. The brand brought it out last year and they brought it out this year, as well.  So I did buy it finally and it was my first beauty purchase of 2013!
This is a great way to try the brand and save a lot of money. Or if you are already a fan of Clarins, and I am, a great way to stock up on your favourites.
I have already tried four  products out of six and have actually reviewed three out of four, so  you can see the links below.
Read More
You may have noticed that I am a huge fan of Clarins, especially their skincare
And I am actually excited about their skincare sets for this Christmas! There are actually some  sets and a lot of skincare sets but I want to show you my picks.
Clarins Daily Energizers Radiance Booster Collection , £20
Clarins Daily Energizer Cream 30ml
Clarins Daily Energizer Cleansing Gel 30ml
Clarins Daily Energizer Wake-Up Booster 30ml
I have got myself this set last year and was very happy with it, see my review here. Plus it is also an excellent value for money!
Clarins Gorgeous Getaways Face and Body Essentials, £44.10
Beauty Flash Balm 50ml, read my review here.
Hand and Nail Treatment Cream 100ml, read my review here.
One-Step Gentle Exfoliating Cleanser 75ml
Moisture-Rich Body Lotion 100ml, will write a review soon.
Foot Beauty Treatment Cream 30ml
HydraQuench Intensive Serum Bi-Phase 15ml, will write a review soon.
I really wanted to get this set last year but somehow never did, so will have to do it now! I am already a big fan of Flash Balm and HydraQuench Serum. I also like the hand cream and body lotion  so would like to try the foot cream and the cleanser, too.
Clarins HydraQuench Moisture Must-Haves Collection , £30.15
Clarins HydraQuench Intensive
Read More
Here is just a quick update, as I did not have any time to write a 'proper post' today, beauty products that I have bought this week:
A baby soap for my friend's baby, some Clarins Men products for my boyfriend, Cowshed soap set and shampoo (wanted to try Cowshed for some time now) and also the set from Elemis I have already told you about.
I have also got a gift with purchase from Cowshed and Clarins.
So far I really love everything and will definitely tell you all the details later.
Read More