This Spring Clarins brought out an absolutely gorgeous makeup collection, with a beautiful  opalescent packaging on powder, light creamy blushes and new shades for eyes and lips. Moreover, the  brand re-released their "highlighters".
Let's take a look…
Finally! Cream blushers from Clarins!
Multi-Blush Cream Blush, £18
These are promised to be lightweight, smooth and add a hint of colour to create a light, natural-looking finish. Plus floral waxes from rose, mimosa, jojoba and sunflower protects skin against dehydration.
There are four shades to choose from: 01 Peach, 02 Candy, 03 Grenadine and 04 Rosewood
This palette is promised to give  "a boost of radiance with its trio of fresh, complexion boosting shades" when you use it all over the face. Can be also used as a blusher.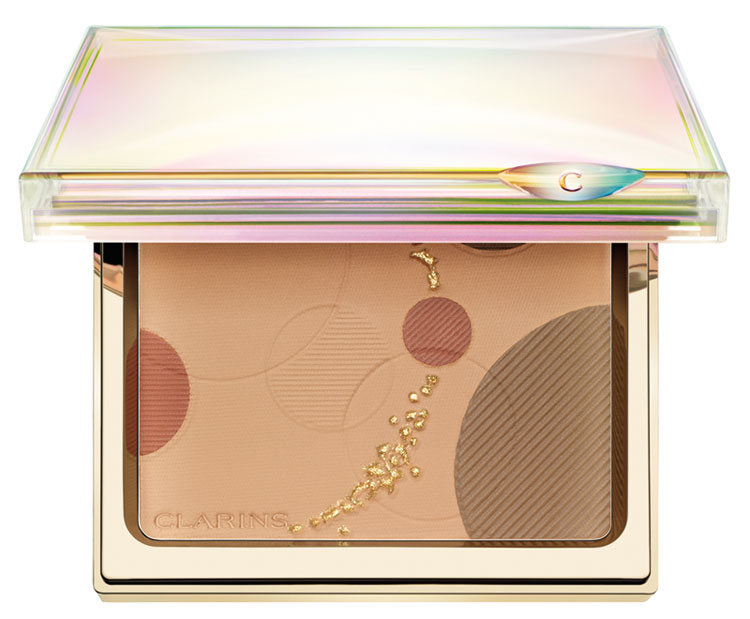 Eye Quartet Mineral Palette (LE), £31
White highlighter offers a pearly hint to the eye,  opulent pink and grey shades create definition.Plum eyeliner adds a