I have already reviewed Clarins  Instant Concealer  which is pretty awesome. But what about the foundation from the line?
Clarins Extra-Comfort Foundation (£35 for 30 ml) comes in a glass jar which is very chic and luxurious to look at,  but not very practical (especially when you are in a hurry) in so many ways. But that is the only thing that's not my favourite in this foundation, everything else I adore.
"Anti-Ageing, Replenishes, Illuminates." This is how the brand describes the product, and I would agree.
I have dry skin, and I love everything [yes, I do realize that I've already said that] about this foundation, it is so good! I don't even know where to start…
The Illuminating claims? It delivers! I was sick at home for a week and this foundation instantly (yes, the name speaks for itself) transformed my skin from dull  into a glowing and polished version (of course, with the help of the right skincare). Seriously, I was
Read More
I am personally a "Touche Eclat girl" when it comes to under eye products, although it is a highlighter, not a concealer, I find that it works for me! But sometimes, that is not enough. If only I had more hours of sleep.
I have very dry skin, so can't imagine putting heavy, full coverage concealers/correctors under the eyes, as those would make me look 10 years older.
That's why I was curious to try Clarins' Insant Concealer.
I have shade No2, which is described as 02 pinky-beige, and which is a perfect match for my skin tone.
I love the design of this concealer, you don't have to put your fingers in it, or  use the attached brush, like with most  concealer-type products, so it's a good one to have in a kit, too.
The formula is
Read More
It's about time to write a review about Clarins' Joli Rouge Lipstick in 738 Royal Plum which is a part of their Fall 2013 collection and was given to me along with the purple eye pencil.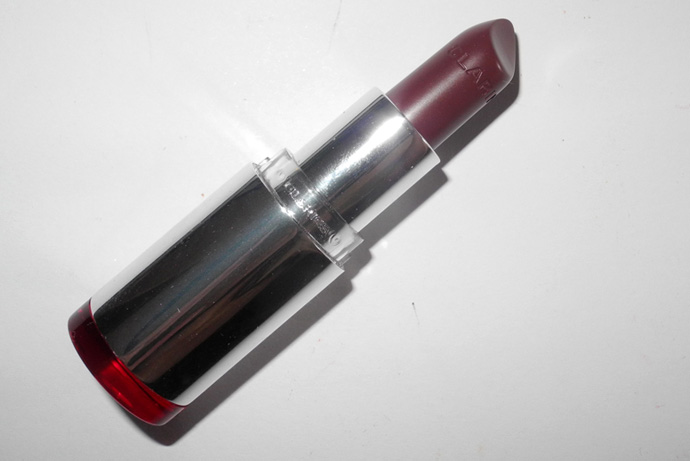 I really love Clarins lip products and this one is not an exception. This lipstick, in the hottest shade of AW, goes on smoothly and feels nice on the lips. The formula is lovely, it is non-drying  at all.
Royal Plum  has a satin finish and a beautiful coverage, it looks great even with one layer, just make sure you apply it evenly. By the
Read More
Although there are already 249671 BB Creams on the market and counting, I was excited to try the one from Clarins. As, and I am pretty sure you all know by now, am a big fan of the brand.
Clarins BB Skin Perfecting Cream SPF 25  comes in a sleek red tube and there are three shades to choose from, and I was given the lightest one to try out.
My only problem is that it is too dark for me  but it will be "solved" once I get some tan. I can get away with  wearing this shade actually when I buff it in nicely and blend it down the neck and ears, too.  It is not orangey or muddy, so it just warms up my complexion and gives it some nice warm tint.
But  I am not sure why Clarins did not bring out a lighter shade…
As for the texture, it feels nice on the skin, it is lightweight and blends in nicely. I find that it evens out the skin tone  but it doesn't cover all the imperfections, as the coverage is light-to-medium,  so you
Read More
I have confessed my love for Clarins Instant Light Natural Lip Perfectors (£17) numerous times already. So one more time one hurt, right?
Recently the brand added three new shades to the range and  I was actually sent all three to show you.
So the new shades are: 04 Petal Shimmer, 05 Candy Shimmer and 06 Rosewood Shimmer.
As you  already know, I love everything about Instant Light Natural Lip Perfectors. They have a beautiful balmy,  non-sticky formula which nourishes and moisturizes the lips and makes them smoother and softer. These "glosses" have  light caramel-y/vanilla-ry  scent and taste nicely, not that I am supposed to know
Below you can see the close up of the applicators.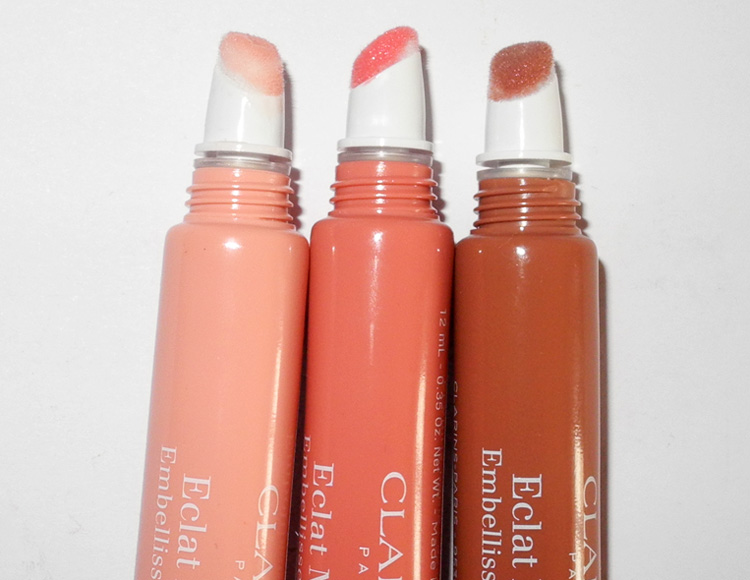 As for the
Read More