We have already seen almost all Autumn fashion collections now, and beauty-wise, it will be all about summer releases soon. You can already  get some products from the annual Bronze Goddess Estee Lauder collection, and soon we will be able to get the new Terracotta from Guerlain and other bronzing & tanning products.
But today let's take a look at Tom Ford's new collection which is a real eye candy! Here is actually a link to the Soleil collection from summer 2015.
This year's collection is actually already available on-line from Neiman Marcus.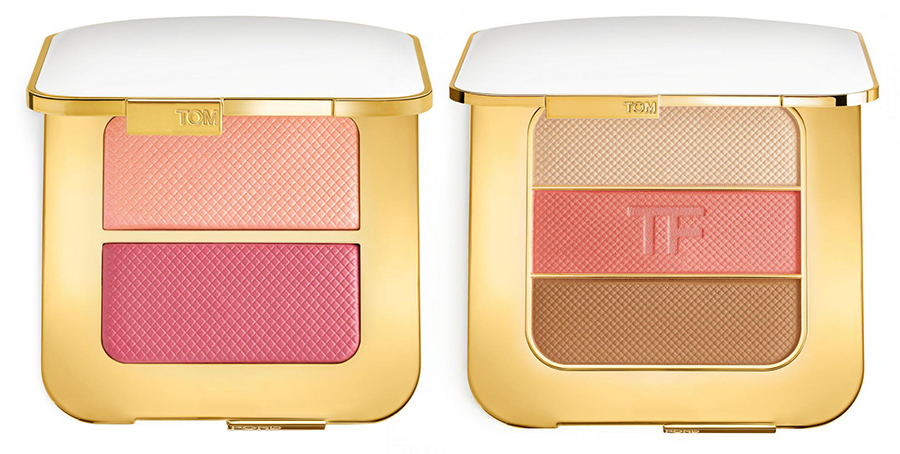 The products this year are: Sheer Cheek Duo ($78) Bicoastal and Soleil Contouring Compact ($108) in the Afternooner.
Moisturecore Lip Color, $55
Scandola, Mustique, Otranto, Cala di Volpe, Pipa and  Carriacou.
Ultra-Rich Lip Color, $52
Purple Neon, Aphrodite, Temptation Waits, Revolve Around Me, Solar Affair and
Read More
Here is a preview of some new cream eye shadows that are out for Christmas. You can actually browse some other ones out  for Christmas here.
The products in question are:
Shiseido Shimmering Cream Eye Colour, £22 from here.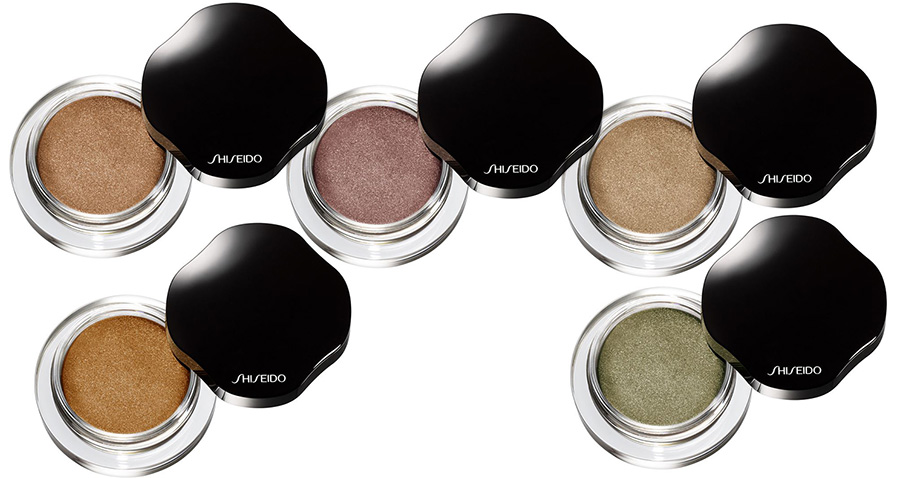 They are described as those that have "lasting brilliance and luxurious shine".There are five new neutral shades, such as champagne, bronze and moss: BR 731, VI730, BE728,  BR 329, GR732
Dolce & Gabbana The Essence Of Holidays Perfect Mono Cream Eye Colour, £25 from here.
Read More
If you follow me on Instagram, you could already see a preview of Rouge Bunny Rouge new products for Summer 2015.  The most exciting one is probably their  duo cream eye shadows. I have actually  included these in my monthly favourites.
This duo actually combines two gorgeous shades: Atlas Swallowtail  and Brocade Skipper (review and swatches), and regular readers will probably know how much I love both!
The texture is creamy and smooth it applies like a dream, blends out easily and stays on for hours without smudging or fading. I experience only minor creases by the end of the working day.  Just make sure that you blend the product quickly (which you can even do with your fingers), as once set – it doesn't move.  One more thing which I have to mention – it is a great formula for mature ladies, as the shadows don't enhance the texture of the skin.
The finish is
Read More
I have posted about a lot of new lip launches but what about the eyes? Don't worry, there are a lot of exciting new products, as well. Cream, powder, singles, duos, palettes. There is something for everyone.
Let's take a look…
The promo is Charlotte Tilbury's Supermodel Look.
Chantecaille Le Chrome Luxe Eye Duos, $58/ £48
The duos inspired by Venice: Grand Canal Duo in Laguna, a flattering green gray, and Rialto, a radiant gold and Piazza San Marco Duo in Pigeon, a midnight purple, and Marble a soft gray.
Available from Nordstorm already and SpaceNK
Tom Ford Cream Color, $42/£28
Metallic, pigmented and highly reflective molten-toned eye shadows from Tom Ford are pure luxury. The shades are Platinum and Spice.
Available from
Read More
I know that a lot of people were  waiting for the review of Clarins Ombre Matte Eye Shadows, but I wanted to take my time, and test them out properly. And, finally, I am ready to share my impression.
This Autumn the brand released 6 shades of  what they describe as "new generation cream to powder eye shadows":01 Nude Beige, 02 Nude Pink, 03 Taupe,  04 Rosewood, 05 Sparkle Grey and 06 Earth.
These come with a signature red Clarins packaging, in a cute lightweight plastic jar with a golden lid on top.  Despite the fact that it is not glass, the products still looks high-end.
So what about the formula?
I'd describe it as a very well pressed creamy powder. The finish is matte (at least in the shades that I have), so they look very natural on the eye lids.
It is
Read More