I have very dry skin, so  a good glow-giving product is a must have for me! And in general, I personally am not a big fan of matte, often flat, looking complexion, so am always on a mission to discover new products that could help. Will make a feature about my top picks soon.
And today I want to tell you about one of those. And it's the Elemis' Pro-Radiance Illuminating Flash Balm.
This is a new generation hybrid of a skincare and primer, in my opinion , since it works great as both.
I personally use it as I would use a primer, meaning that I apply my moisturizer, wait for some time, than apply the Flash Balm, and apply the makeup straight away. This is how it works for me personally the best.
So what it does?
From my experience the product gives immediate results, it's a great way to "cheat" a healthy complexion even after a  bad nights sleep or a stressful day. And with the modern busy lifestyle we all experience that from time to time, unfortunately.
Flash Balm smooths
Read More
I love a good cleansing balm, and  Elemis' Pro-Collagen Cleansing Balm (105g,  £39.50) is definitely  a great one!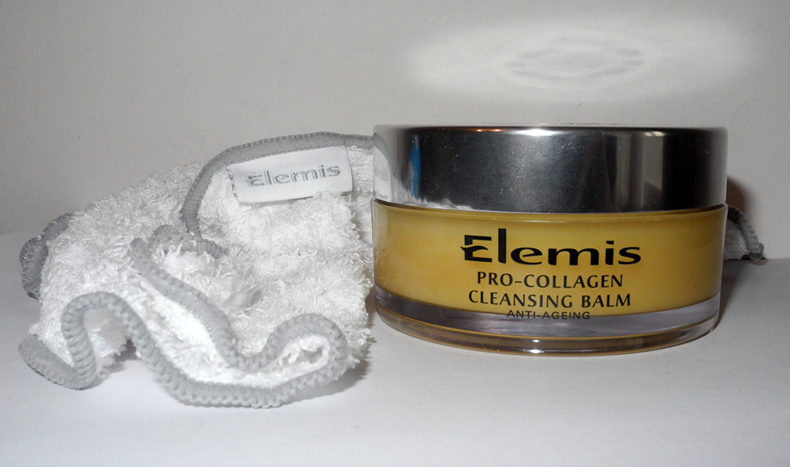 It delivers everything you'd expect from a luxury brand's product.
It smells amazing, which helps to relax and lifts up the mood. Contains  geranium, lavender, chamomile, eucalyptus, ho wood, orange, menthol and clove, starflower and elderberry oils, doesn't dry out the skin, and leaves it soft and
Read More
Being a big fan of Elemis' Nourishing range, Shower Cream and Milk Bath are fantastic products, I had high hopes for their Nourishing Body Scrub.
Here is how it looks like, it comes in a chic dark blue tube which could also work for boys (which means that your man can borrow it when you don't know).
As for the product itself – I really love it! The texture is creamy and it sticks to the  skin, without falling all over the bath/shower and making a mess.  I personally use it on the dry skin and I don't need that much [product], so the tube will last me for some time.
The scrub contains natural exfoliators of rice, bamboo and bora bora sand which are exfoliating  enough (just how I love it, I personally don't like when scrubs are too smooth, know what I mean?) but
Read More
It's summer and I assume that every girl wants to look her best.
Of course, to achieve any results one should combine a lot of things, such as healthy nutrition, working out and the right beauty products. Professional massage (course, not just a session) is very effective when it comes to good looking legs, thighs and butt.
But let's admit it, with such a busy life style often it's hard to commit to a course which takes quite a long time.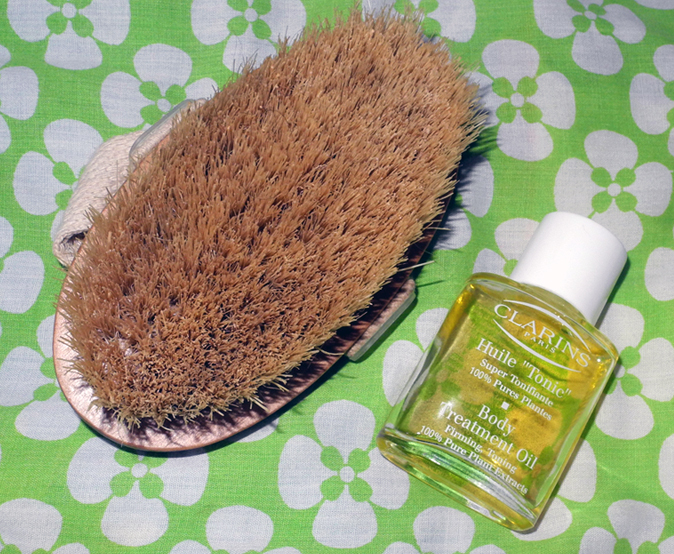 This is why it's important to get at least  some kind of massage, even if you do it yourself at home. It takes only five-ten minutes and you will definitely see the results after some time. The texture of the skin becomes smoother and softer.
My personal must-have is Elemis Body Brush, I have tried different brushes  but this one is my favourite. It may feel a bit harsh at first but you get used to it soon. I did a detailed review about this product, so you can take a look here.
I also find that
Read More
I have  already posted about the bath and body oils that I love so now I want to show you the face oils that I like.
I love using the oils in the evening  before the cream, massaging it in.  These days a lot of brands make oil with high quality ingredients that don't break you out but moisturise and nourish your skin.
 Estelle & Thild Rose Otto Facial Oil Dry, Mature Skin (£45)
This is an organic skincare from Sweden which a loving mother created for her daughters ( hence the name). It smells nice, moisturises and nourishes the skin without leaving it oily or greasy. This brand actually just launched at Zuneta so you can check it out there.
I also have two Angela Langford oils (£22.55 each).
Repair & Renew – Q10 & Vitamin E Face Oil
This is the one that I use myself, I massage two-three drops in the evening on my cleansed face  and I can definitely see the difference in the next morning. It makes the skin smooth and radiant, without clogging pores or leaving an oily residue.
Balanced & Beautiful – Kiwi &
Read More