I love such things as scents and music, as they help to evoke memories, and it's almost like you can feel the same emotions and "re-live" certain events that happened in your life… It is one of my favourite thing, ever.
This is why I treasure my Yves Rocher Mure Sauvage Eau de Toilette so much. I have got it as a Birthday present from a very dear girlfriend five or even six years ago, and I still have my bottle. Now they have a different design.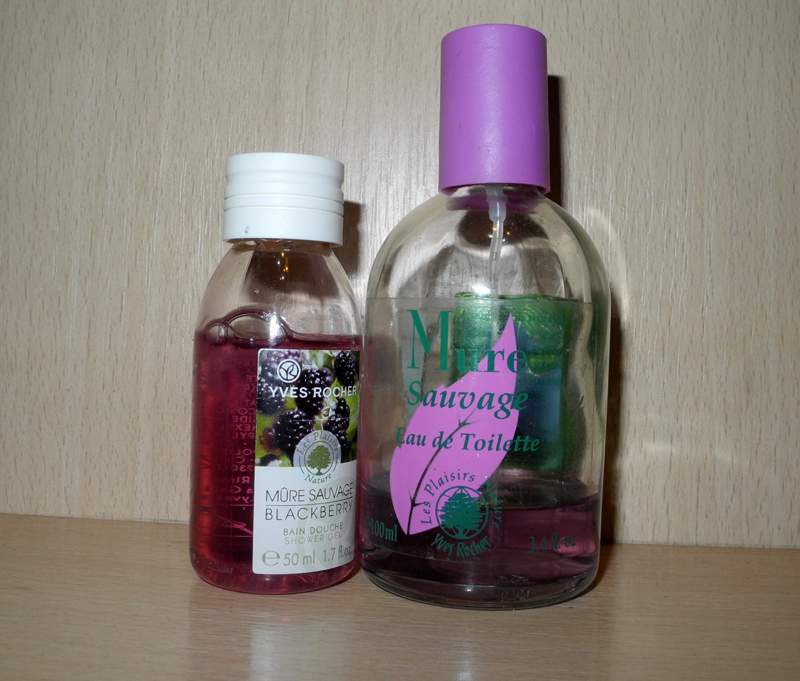 This fragrance is, obviously, nothing complicated or long-lasting, but that doesn't matter. It makes me smile whenever I wear it. Plus I
Read More
One of the reasons, why I love Clarins so much is the fact that they often have amazing gifts with purchase!  Eau Ressourçante Fragrance was one of them, actually.
Eau Dynamisante  is probably the most famous scent from the brand and I have already written about it, but realized that I never mentioned this pretty "blue" offering.
Serenity. Freshness. Replenish. This is how Clarins describe Eau Ressourçante. And you do get that idea just looking at the packaging with the splashes of water and this beautiful blue glass bottle.
The main notes are Basil, Iris, Cedarwood and
Read More
As you may know, Rouge Bunny Rouge recently launched their first fragrance collection which includes three eau de parfums.
I am lucky to have samples of all three and I like that you get generous 2.5 ml which is enough to decide whether or not you like the scent.
So here is my impression about them and please keep in mind that I am not a perfume expert, by any means.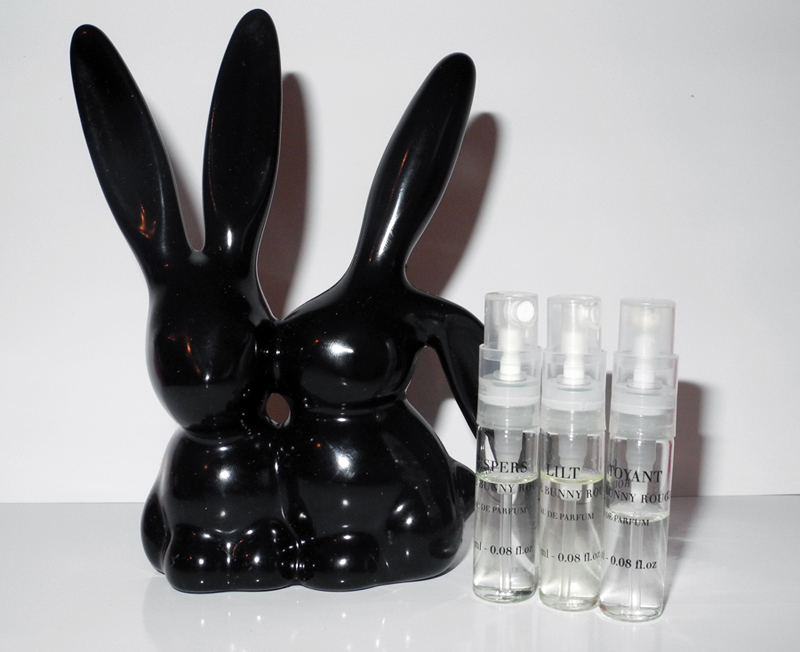 I was originally drawn to  Chatoyant (Top: Bergamot, Lemon,  Heart: Orchid, Jasmine, Rose, Lily of the Valley, Base: Sandalwood, Cedarwood, Musk, Vanilla).
I think that it's the combination of flowers and citrus notes that I like so much. I can definitely pick  lily of the valley and rose notes, but at the same time, I can definitely smell lemon and bergamot, it is perfectly balanced.  It smells even better when it dries down, vanilla, which is not overpowering in this case, sandalwood and musk make it even I can definitely see myself wearing this fragrance a  lot.
The next one is Lilt (Top: Green Leaf Accord, Fig Leaf, Heart: Peach, Coco, Violet, Base: Vetiver, Musk).
At first I did not like this one that much but now I love it!  It opens with fresh, dry and green fig notes.  After a while I can definitely smell peach mixed with vetiver. I was
Read More
I want to show you a very special and unique product. It is a, already cult, perfume – Molecule 01 by Escentric Molecules.
I think this would make a fantastic gift, especially for a person who has it all, beauty-wise, already.
So what is the "magic" behind it?
This is a fragrance  created by Geza Schoen, who is a  fragrance  genius, consists of the aroma-chemical Iso E Super, which is basically a note that is added to the perfume for the alluring and sensual effect. This note melds with your natural pheromones so that every person gets her/his own scent.
On it's own it's a woody note (to me at lest), although some people say they can't smell it on themselves. But  I definitely can!
So basically people should  be drawn to you and should love the way you smell, A LOT.
 So does it work?
Read More