Rouge Bunny Rouge re-launched all their lipsticks and I have already showed a preview here but it's time to take a closer look.
I was  sent all five shades from the Sheer Lipsticks Succulence of Dew range, and here they are.
It is interesting how I was recently reading about a "lipstick wardrobe" that  every girl should have, and I think that RBR nailed it with their shade selection. Here we go…
 MUSINGS – "Wet effect, medium transparency, natural pinky rose"
This is a such a pretty and fresh every day colour.  It is a perfect balance of nude, peach and pink  – would go with just any makeup look.
PERFUME OF HIS GAZE – "Wet effect, medium transparency, cool toned rose taupe"
Surprisingly this was my most worn shade.  It will be a
Read More
Here is a preview of Tom Ford's makeup collection for Spring 2014, and looks like Mr. Ford returned to the white colour.
I really like the promo photo, glossy and glamorous with full brows and beautiful makeup.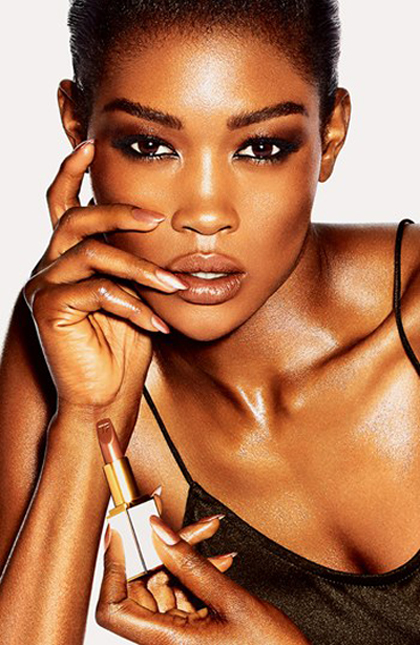 There are actually a lot of nude, corals and pinks in this collection, everything to get you in the Spring mood. I personally love the look of the fuchsia nail polish and lipstick – Indiscretion and Incorrigible!
There are four Nail Lacquers: Sugar Dune, Incandescent, Coral Beach and Indiscretion.
And eight  Lip Color Conditioners: In The Buff, Pink
Read More
I was asked about my Illamasqua lipsticks several times on Twitter so  I thought, why not featuring them all together?
I have four shades and have already written about each in details, so this is more of a round-up.
Before I start, I have to say that I really like the brand's lipsticks, they give an amazing colour pay-off and stay on really well.  Since they have a matte finish, make sure that you take a good care of your lips so that the lipstick doesn't enhance any dry patches and goes on smoothly.
Over
This coral with pink undertones, looks
Read More
It's amazing how much the quality of the lip products is improved now, long lasting liquid lipsticks is the new thing.
I've already published the preview of a lot of those and did a review about the Stila  Stay All Day Liquid Lipstick and LUSH Lipstick recently.
So today I want to show you Lancome's L'Absolu Creme de Brillance (£21/$29.50) which is basically a very pigmented creamy lipstick.
The shade that I have is called 300 Magie Pourpre  and it is a full-on deep fuchsia, very beautiful. Your lips won't get unnoticed with this product on, for sure.
I love all Lancome lip (and not only) products that I have tried and this one is not an exception. Although it is very pigmented and stays on nicely, it feels amazing on the lips, very soft and smooth. In fact, you can't really
Read More
I have got some products from Dita von Teese The Classics makeup collection from Tender Loving Skincare (they ship Internationally for £5) to show you.
ArtDeco is the brand of my teenage years and I still love it a lot.  It is affordable, has a great selection and the German quality is superb. Even  now, when I can afford more expensive brands, I do get some of their products from time to time.
I have been wearing these products for a week and do like them all but today I want to tell you about the lipstick. It is actually the best-selling item from the collection (I am not surprised).
The shade that I have is Dita Von Teese Art Couture Lipstick in  645 Demoiselle (£18.50).
I already have some red ArtDeco lipsticks from the same line (not the Dita ones) so I was nice to try a fuchsia one.
Although this lipstick is priced almost as some luxury lipsticks, it is worth it in my opinion. The design does look classy and chic. Definitely the kind of packaging I'd be proud to pull out of my makeup bag.
The lipstick itself is
Read More