This season Givenchy's makeup collection is about black vinyl eye products and gorgeous reds for lips and nails, there is also a cream blusher.
The products are:
Prime Quatuor  Palette Metallic Reflection one matte and three metallics
Mister Intense Black. An intense black vinyl top coat for the lashes.
Liner Vinyl. Thin brush and
Read More
This summer Givenchy's Croisiere Makeup collection features their hero bronzing powders, Mister Radiant Primer, a very cool spray tanning powder, colourful products for lips and nails and six glosses. Let's take a look.
Brume Bonne Mine, £33/$49 which is described as " a fluid and weightless glowing foundation" that sprays on for an instant even and tanned look.  Sounds interesting..
Poudre Bonne Mine Healthy Glow Powder, £33.50/$51 2 Douce Croisière (light tan; shown below), 3 Ambre Croisière (golden tan) and 4 Extrême Croisière (bronzed light brown). These are the cult bronzers loved by a lot of beauty insiders.
Phenomen'eyes Waterproof Croisiere in Lagon, £23.50/ $31
Read More
Believe it or not, but we will start seeing Spring 2013 makeup collections in December/January which is not that far away so  maybe it's time to take a look at some of the them?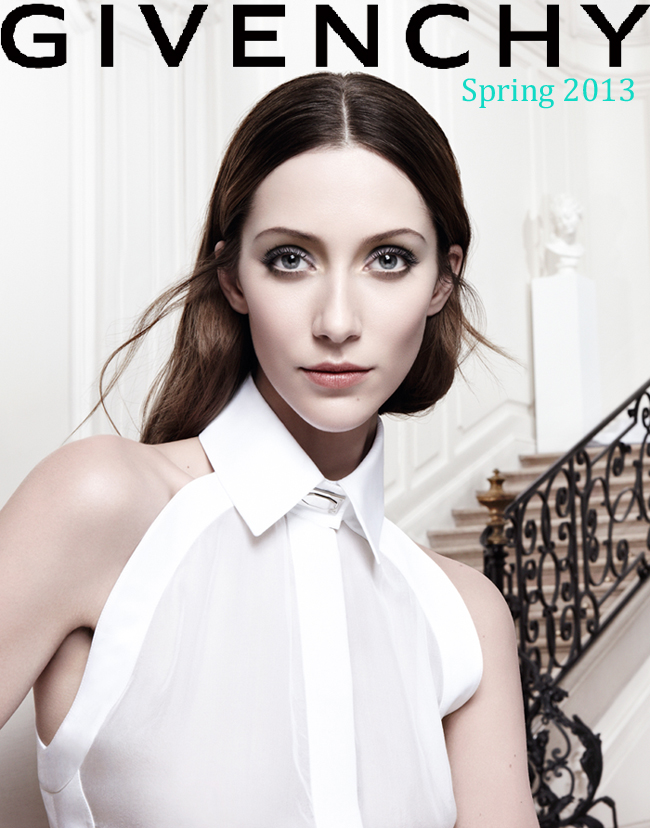 Today I want to show you Givenchy's  Hotel Privé collection which, according to Nicolas Degennes (International Artistic Director) is a collection that "conveys a subtle, natural elegance. Colours that express gentle pleasure and cosy intimacy. Textures that are easy to use. The very definition of refined, low-key luxury."
The inspiration for this collection were the various French hotels Mr Degennes stayed in, their atmosphere, colours, materials, the feeling of comfort they give.
The products are:
ÉCRIN PRIVÉ Eyeshadows, £46
This palette looks very luxurious, although I personally do love the signature prism design of the brand. There are three (mica free) mattes shades:  taupe, grey and natural beige. The fourth shade is a  iridescent rose milk pink highlighter.
ROUGE INTERDIT, £21
Read More
I am sorry, did not have time to schedule any posts (and had a very busy week), although  there are so many things I want to tell you about.
Here are some of my newest products, so expect to see reviews soon.
And today I have finally bought OPI's Every Month in Oktoberfest!  It is such a gorgeous shade, can't wait to paint my nails with it.
And what is the latest beauty product you've  got?
Read More
I already wrote about the new Givenchy glosses which I swatched at the counter and really liked. I personally plan to one for myself in the future.
But besides the glosses this collection  also includes a Vernis Please! Nail Lacquer in 175 Acid Orange, Phenomen'Eyes Mascara in Acid Blue,  Mister Radiant which contains the micro-beads which give your complexion a healthy glow, and the most exciting product – Le Prismissime 9-Colors Eyeshadow.
This palette which is inspired by neon lights "has a surprising range of bold colors: flashy matte shades of blue, purple and green, punctuated by mother-of-pearl-inflected brown, orange, yellow, green, blue, and white emphasizing neon glints."
I wasn't really excited about this palette until I saw this post. It's in Russian but if you click the Givenchy tag you can see several amazing makeup looks with this palette. I highly recommend you checking out that link. I  think  the girl did a wonderful job!
Read More