This year I've decided to celebrate St Patrick's Day properly. I am wearing my Guiness t-shirt and green jeans.  I know, I know. And also green eye shadows and nail polish. And, yes, I am also going to the party this evening. Bring it on!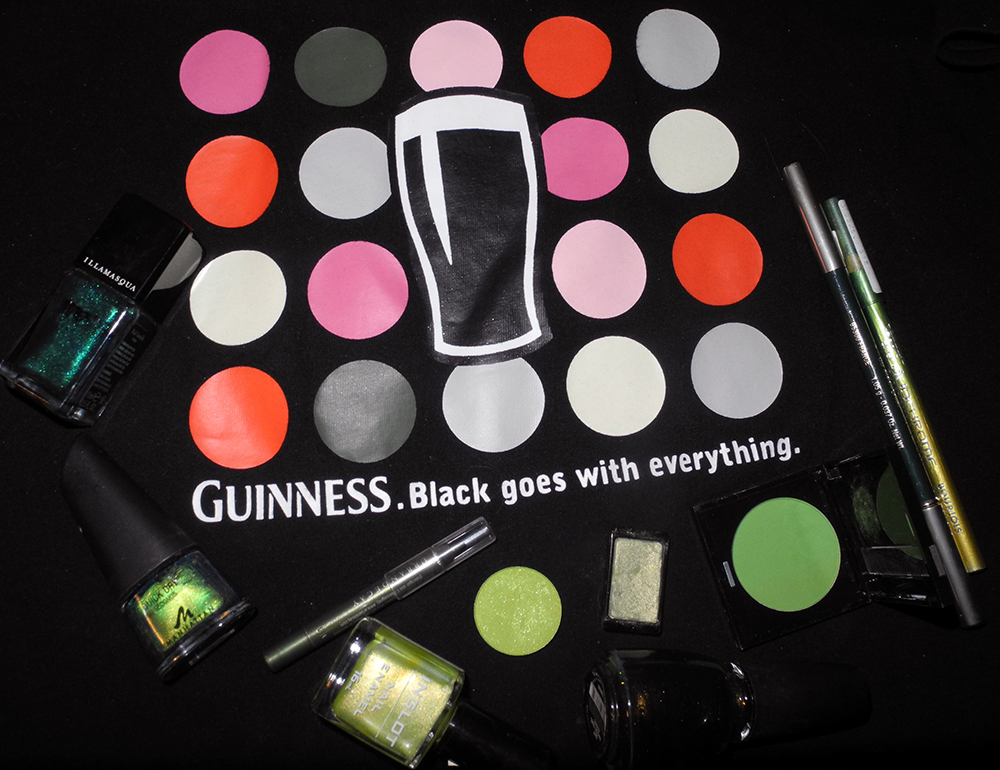 Since it's all about green, I thought I'd share my favourite green nail polish – Illamasqua Viridian, and eye shadow – ArtDeco 247.
Now a lot of people are obsessed with organic and eco- friendly cosmetics. So today I would like to tell you about Russian brand Green Mama which I obviously get from Russia. I tried it when I was in one of my favourite cities in the world – Saint Petersburg and went shopping.  I got several products and I loved them so much that I had to try more. Since that time I've tried more than 20 products of the brand and I liked almost all of them. So today I would like to introduce you to this line.
This is what tis written about the brand:
Green Mama develops Eco-friendly & Chic cosmetic products for the idealists of the world, for all those who read the label before choosing a cream.
All our products respect nature. Some of them are certified by Ecocert..
Challenging convention…
Our team of young and daring specialists uses the most innovative technologies and brings you an alternative to chemical cosmetics. For all those who no longer want to be poisoned, we offer, for example:
encapsulation of solar filters to keep them from penetrating the skin.
plant extraction without chemical solvents, which yields extracts so concentrated that a small quantity is enough to reproduce the full benefits of the plant.
natural, gentle, and effective preservation techniques
"eco-friendly" cosmetic products
No mineral oil or other petrochemical derivatives
No animal products
No synthetic perfumes or dyes
No animal testing
And no preservatives in our new product lines!!
New :
Our line of