Most people usually wear dark nail polishes for Autumn/Winter but Dior suggest we brighten up our days with their new nail polish collection.
These three vibrant nail polishes were released to celebrate the launch of Dior's  2013 Cruise collection.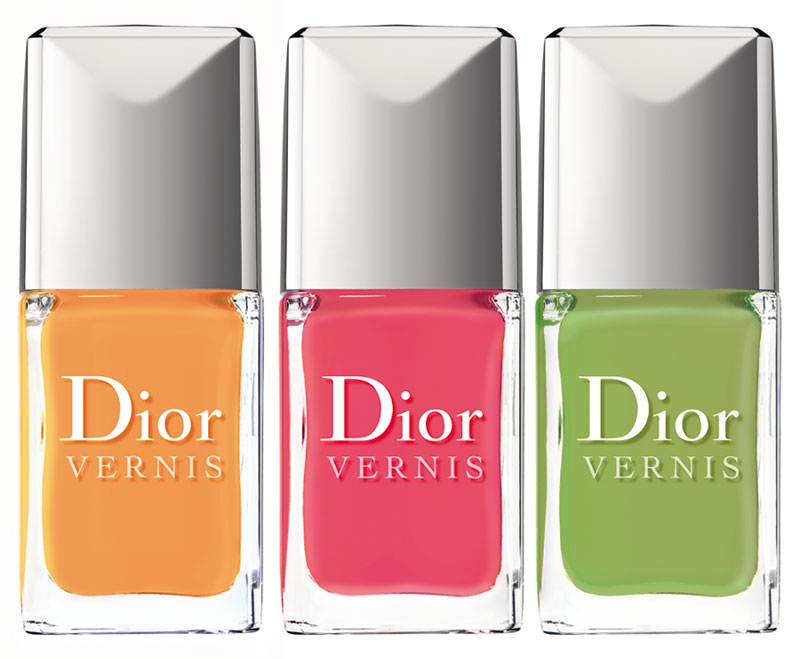 Mango (438): A deliciously fruity and radiant yellow.
Pastèque (658): A rich and sensual pink with an aquatic sheen.
Lime (602): A sparkling acid green for colour block nails.
Each is £18. Which one do you like the best?
There is also a new nail polish collection from Le Metier De Beaute. The inspiration is "Ming [Dynasty] meets Modern".
Here is the brand's
Read More
Last week I wrote a  review about the coral shade that you can see on the photo and now it's time for the lime green in #318.
I already wrote that these nail enamels are a bit different: coral has 15 ml and lime green has 16 ml, the finish is also different. Coral has a cream finish while green has – metallic.  So obviously you get the different effect. You need at least 2 coats of #318 to get the opaque cover and it chips faster than #949.  The conclusion? I am very
Read More