Tag: Lindsey Wixson for YSL
Here is a preview of YSL's makeup collection for Christmas 2013, Parisian Nights, with Lindsey Wixson on the promo.
Although, Ginta is my favourite YSL girl, I like this photo anyway. Lilac eyes, rosy lips and porcelain skin with glam hair style and elegant white shirt  is a winning combo, in my opinion. The funny thing  is that I am wearing white shirt, pink lipstick and plum eye makeup, as I write this.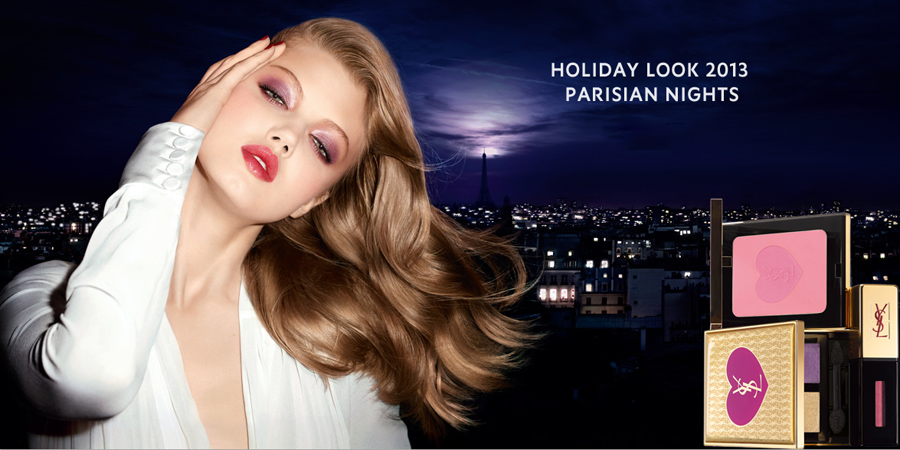 So what are the products from the collection?
Blush Radiance
Pure Chromatics
Touche Eclat
1 Luminous Radiance
2 Luminous Ivory
I don't use up makeup products that often but I did finish both shades 1 and 2 of Touche Eclat in the past. I usually have both shades in my makeup bag all the time, so I've got the replacement, of course.
I am loving this special edition  design with beautiful dots, looking very festive. I have a special edition with stripes, and it is a truly luxury product.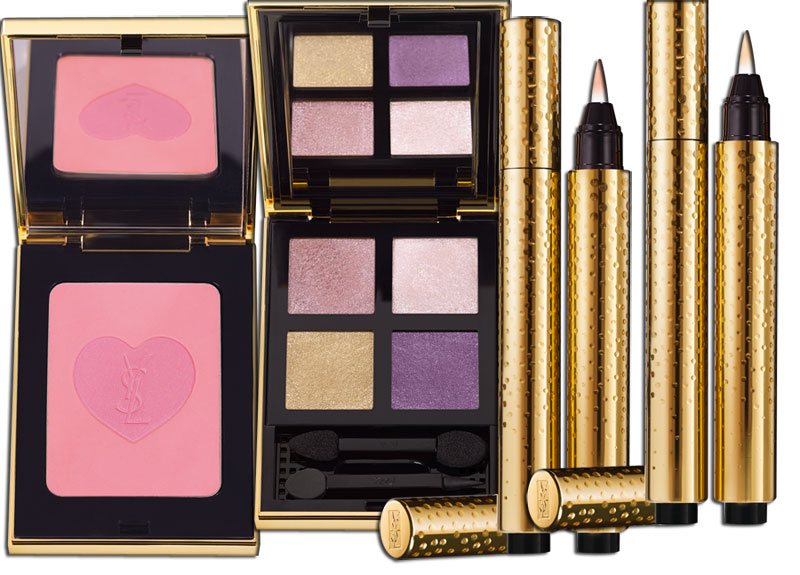 Rouge Pur Couture
Here is a preview of the beautiful YSL summer 2013 makeup collection with the  golden Moroccan arabesque deesign on top of the compacts.
The face of this collection is Lindsey Wixson, and here is the promo picture.
I personally love the variety of colours in this collection: bronze, turquoise, purple, coral and more..
The products are:
Lips
Rouge Pur Couture Vernis a Levres Glossy Stain, £23.50
14 Fuchsia Dore
31 Corail Alla Prima
 Rouge Pur Couture Golden Lustre, £24
114 Rose De Saba
115 Brun Sultan
 Eyes
Ombres 5 Lumieres, £42
 Dessin Du Regard Crayon Yeux Waterproof, £19