Here is, as promised, a post about Clarins'  Rouge Prodige Lipstick in  Rosy Coral which I have featured in the Peach and Coral makeup.
I actually already did a  detailed review about Rouge Prodige lipsticks which you can read here. So this time I want to concentrate on the colour more.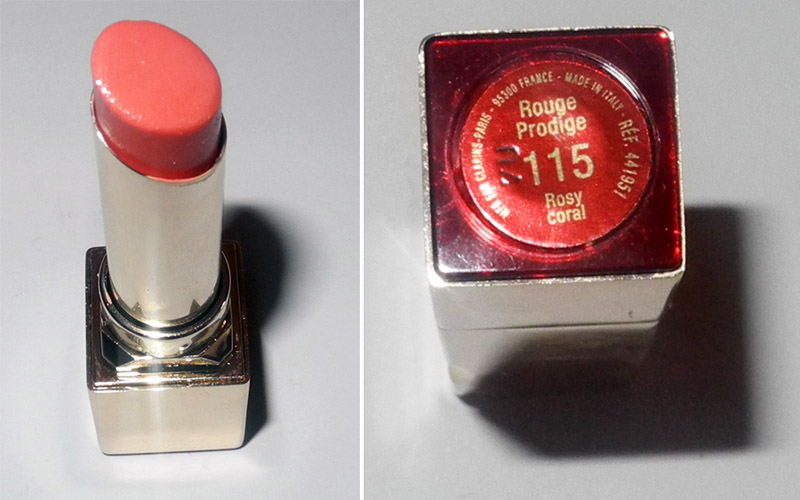 According to Clarins, Rosy Coral is
Read More
Today I want to show you one of the prettiest lip products that I have – butter LONDON La Moss Lippy.
I have actually included it into my top 10 berry lipsticks for Autumn/Winter.
Here is how it looks like in the tube, vampy wine gloss.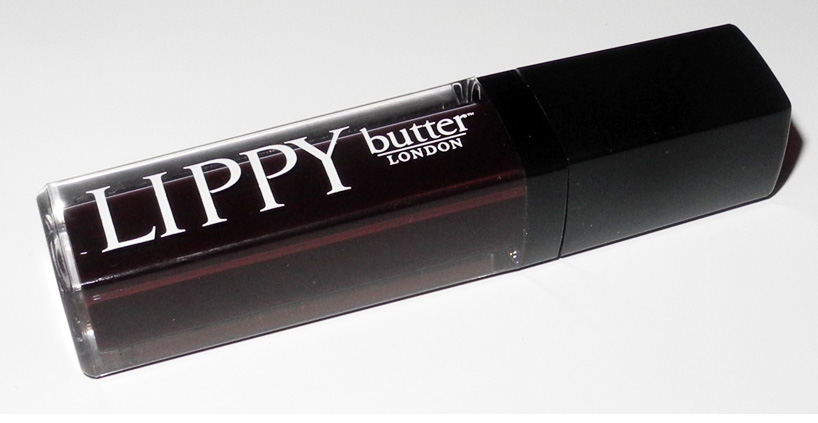 I am absolutely in love with the colour, it is just perfect! But it took me some time for figure out if I liked the formula or not really. Since I have only one shade, it's hard to say if all Lippys are like that or this only shade.
First of all, you lips must be in a perfect condition, otherwise, this shade will only make things look worse. Secondly, after experimenting, I've realized that it may be a good idea to use it over a lip primer (yeah, these days you can get pretty much everything; I do have one) or just a thin layer of foundation, or Touche Eclat, as I do.
It helps the gloss  to go one more evenly without getting patchy.
With this shade it is very important that you don't use it on-the-go and do spend some time, until it looks
Read More
I had to get the new Kate Moss matte lipsticks for Rimmel which are new for Autumn.  I really love the original Kate Moss lipsticks so had high hopes for these.
I have got the berry 107 shade (surprise-surprise). And, oh my goodness, it is awesome!
First of all,  the design is great, you can never go wrong with red and black, in my opinion.
They go on  smoothly, the colour applies evenly and opaque with only one coat. Although this is a matte lipstick, it does not look very flat and chalky on the lips and does not dry them out. The staying power is decent, as well.
Here is how it looks like on the skin.
It is a beautiful berry colour which is not very dark and will be perfect for those who want to embrace such shade but
Read More
It's amazing how much the quality of the lip products is improved now, long lasting liquid lipsticks is the new thing.
I've already published the preview of a lot of those and did a review about the Stila  Stay All Day Liquid Lipstick and LUSH Lipstick recently.
So today I want to show you Lancome's L'Absolu Creme de Brillance (£21/$29.50) which is basically a very pigmented creamy lipstick.
The shade that I have is called 300 Magie Pourpre  and it is a full-on deep fuchsia, very beautiful. Your lips won't get unnoticed with this product on, for sure.
I love all Lancome lip (and not only) products that I have tried and this one is not an exception. Although it is very pigmented and stays on nicely, it feels amazing on the lips, very soft and smooth. In fact, you can't really
Read More
For those of you who don't know, Lush launched their makeup range not a long time ago.
I was near Lush the other day so decided to check out their lipsticks as I've heard very good things about them. And, wow, they did not disappoint!
I don't own one yet but I did swatch almost all the shades on my hand in store and did put one on my lips (Lush provide disposable applicators) which I had on for the whole evening.
These are very pigmented, long-lasting and non-drying. I also love the fact that they can be used as blushers, too.
I left Lush with Charm on my lips which survived pizza and drinks with friends. I actually had to get back and get one for my friend as I knew she'd like it. The one you can see on the photo is  hers now, it is Charm.
Here are just some random swatches of Lush's makeup. I would definitely
Read More