Since I have already posted about a vampy lipstick for the #LipstickWeek, it is now time for a red. Guerlain KissKiss Shaping Cream Lip Colour in Rouge Kiss 325. And I have to mention that I have a cute mini version.
Not everyone is a fan of matte and full on lipsticks, and if you are not and miss the good ol' comfortable and creamy lipsticks – you should really consider this one. KissKiss has a soft and comfortable formula (say hello to mango butter and hyaluronic acid spheres) which glides on the lips and leaves that satin, almost-glossy finish.  You can
Read More
I've wanted to try L'Oréal Paris Color Riche Extraordinaire for some time but just couldn't decide which shade one to get. That was until I saw 100 Mezzo Pink.
You know me, and my love for light milky pink shimmering lip products, they are my version of nude.
You can already tell that I am absolutely in love with the shade. But what about this product in general? I think it is absolutely amazing, everything about it! Well, to be honest, I am not a huge fan of the packaging but it is not that important.
I like the sponge applicator which is very convenient, and makes it very easy to use the lipstick.
As for the formula, intense shades are like liquid lipsticks, you get a full-on colour with a liquid texture and comfort of a gloss. My shade is like a
Read More
Here is, as promised, a post about Clarins'  Rouge Prodige Lipstick in  Rosy Coral which I have featured in the Peach and Coral makeup.
I actually already did a  detailed review about Rouge Prodige lipsticks which you can read here. So this time I want to concentrate on the colour more.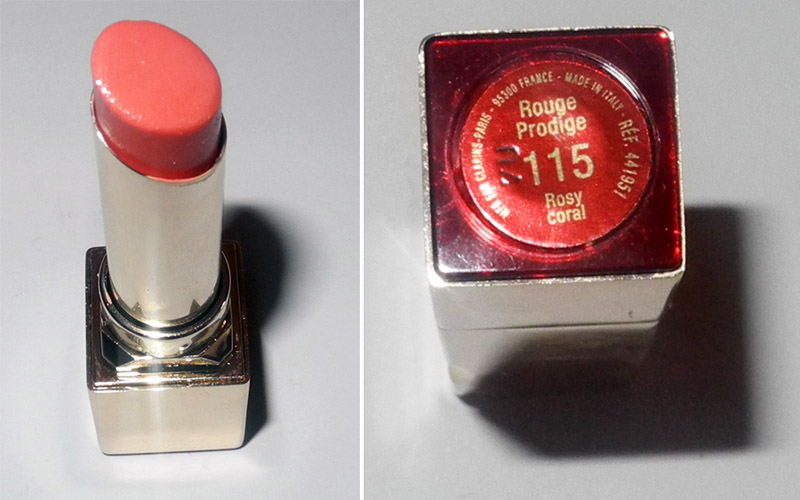 According to Clarins, Rosy Coral is
Read More
Today I want to show you one of the prettiest lip products that I have – butter LONDON La Moss Lippy.
I have actually included it into my top 10 berry lipsticks for Autumn/Winter.
Here is how it looks like in the tube, vampy wine gloss.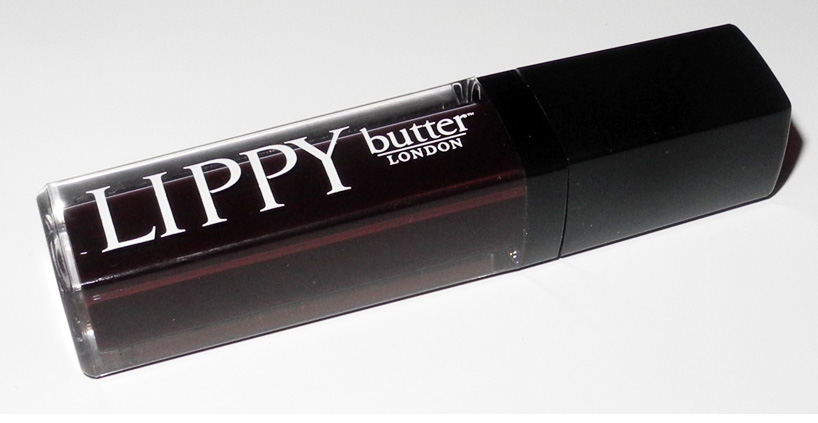 I am absolutely in love with the colour, it is just perfect! But it took me some time for figure out if I liked the formula or not really. Since I have only one shade, it's hard to say if all Lippys are like that or this only shade.
First of all, you lips must be in a perfect condition, otherwise, this shade will only make things look worse. Secondly, after experimenting, I've realized that it may be a good idea to use it over a lip primer (yeah, these days you can get pretty much everything; I do have one) or just a thin layer of foundation, or Touche Eclat, as I do.
It helps the gloss  to go one more evenly without getting patchy.
With this shade it is very important that you don't use it on-the-go and do spend some time, until it looks
Read More
I had to get the new Kate Moss matte lipsticks for Rimmel which are new for Autumn.  I really love the original Kate Moss lipsticks so had high hopes for these.
I have got the berry 107 shade (surprise-surprise). And, oh my goodness, it is awesome!
First of all,  the design is great, you can never go wrong with red and black, in my opinion.
They go on  smoothly, the colour applies evenly and opaque with only one coat. Although this is a matte lipstick, it does not look very flat and chalky on the lips and does not dry them out. The staying power is decent, as well.
Here is how it looks like on the skin.
It is a beautiful berry colour which is not very dark and will be perfect for those who want to embrace such shade but
Read More