Tag: L'Occitane Almond Shower Oil
It's been forever since I did a post about the products in my shower, and I am always curious to see what products other people use, so thought I'd share about mine, too.
1. Clarins Tonic Bath & Shower Concentrate – review.
This is an instant pick-me-up product. I love using it in the mornings, or after a workout. I am a big fan of Clarins Tonic range in general, by the way.
2. LUSH Glogg Shower – review.
I really love this spicy and warm fragrance, very  comforting, and is a perfect  scent for a colder weather.
3.  LUSH Happy Hippy Shower Gel –review
It is a nice citrus jelly shower product, with a subtle fragrance, so can be used both in the mornings and
L'Occitane's Almond Shower oil is a cult product and a best seller of the brand, plus I've heard countless raves about it so really wanted to try it myself.
I was very excited to get is as a part of my Christmas gift!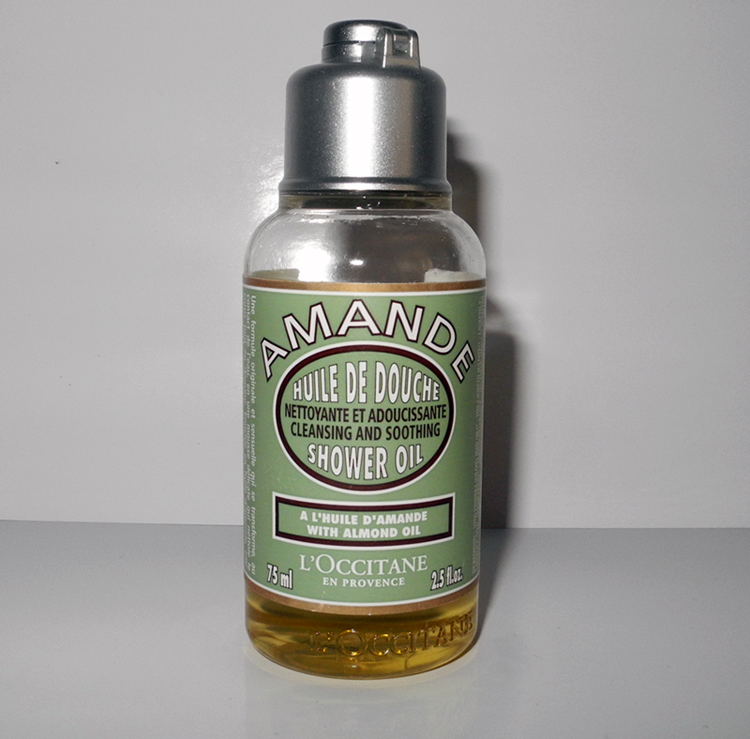 It is basically a gentle oil  which turns into a soft foam when contacts water. It is supposed to leave the skin soft and subtle, and it does. Unfortunately, for my very dry skin this is not enough in the cold months and I have to use moisturizer anyway, but if yours is not as dry, you may get away with just this product.
I am really looking forward to