Who doesn't love a good relaxing beauty product? With our busy and hectic lifestyle – those products are  a must-have. This is why I was really excited when a friend got me L'Occitane Aromachologie Relaxing Shower Gel as a present. How sweet!
L'Occitane is an amazing brand, and Aromachologie is their  premium line so I knew that it'd be great.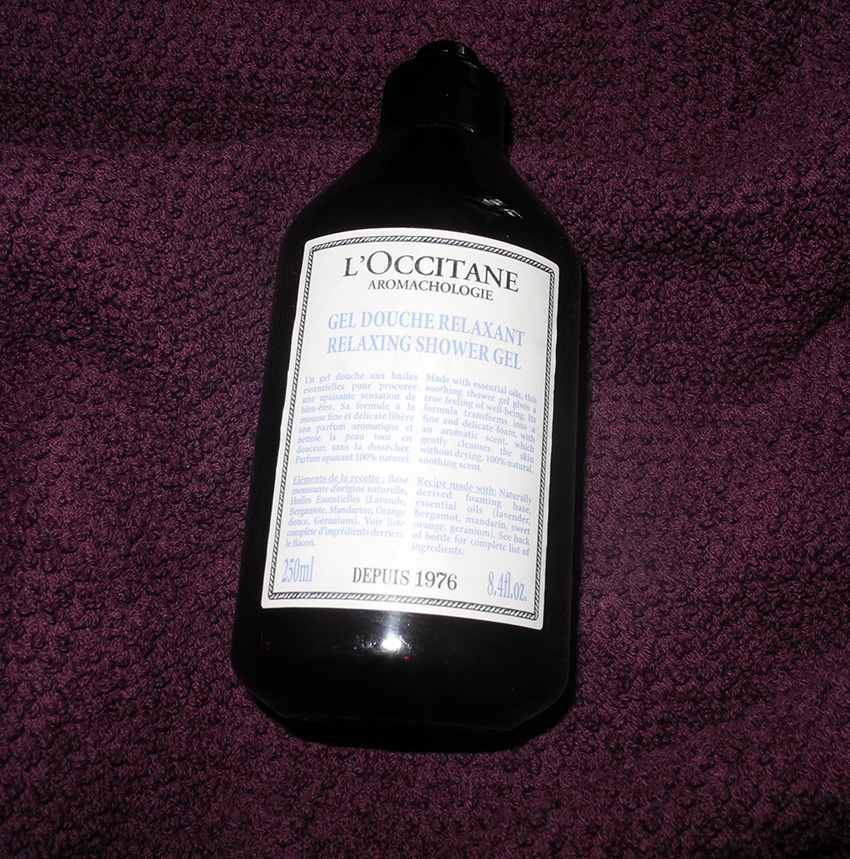 And it is! According to the brand this shower gel contains the purest essential oils which do have a lot of benefits, unlike the cheap "aromatherapy" that does nothing at all.
So what does it smell of? It is a
Read More
It feels like I have been using all those melting cleansers and cleansing balms for ages now. I don't even remember when I did use something different, and really enjoyed it.
But today I want to tell you about such product, and it's L'Occitane Brightening Cleansing Foam. I actually got it as a gift with purchase after buying quite a few products from L'Occitane.
And I can't believe how much I like it. First of all it smells amazing ( is it immortelle floral water that smells so good?), has a very convenient pump which makes it easy to use the product, and has a nice design in general. All these factors make it a pleasure to use such cleanser.
The product feels
Read More
Although, I think, my favourite lip balms are liquid, like this Rouge Bunny Rouge Lip Elixir which I adore, I still like a good ol' lip balm.
But it has to be very soft and moisturizing, I hate dry and hard lip balms! When I think of a good one, Fresh Sugar comes to mind, as it is soft, as  butter!
And today I want to tell you about L'Occitane's Shea Butter Ultra Rich Lip Balm. And it  is actually a nice one. I have been carrying (and using, obviously) it  in my bag for several weeks now.
Luckily, my lips are in a (relatively, they are still dry) good condition now, so  I can't report on how it deals with the cracks/very dried out lips.
But  I can definitely see that
Read More
Since I have very dry skin, body moisturizer is a must have for me, otherwise my skin feels tight and looks patchy.
Today I want to show you the product that I have been using quite a lot recently – L'Occitane Shea Butter Ultra Rich Body Lotion.
The texture is light and non-sticky  so it absorbs very quickly, at least this is the case with me. Besides shea butter, it also contains  natural honey and apricot oil which moisturize the skin and leave it smooth and soft.
However, for the cold season I find that
Read More
The only beauty related product that I've asked for these holidays was the Body Shop  body butter but I've actually received two L'Occitane sets which was a total surprise.
So today I would like to  tell you about the brand's Repairing Shampoo and Conditioner for Dry & Damaged Hair which I've got as a part of Escape to Provence set. I am not sure if you can still get it and  about the price, as it was a gift.
These are actually the best-sellers from the brand. And,  although I am not the best candidate to judge the performance of this  range, as my hair is not dry & damaged, I still want to share my impression.
Repairing range is formulated with five essential oils of a natural vegetable origin:  angelica, lavender, geranium, patchouli, ylang-ylang and also wheat proteins.
Both shampoo and conditioner  smell amazing and are a pleasure to use!  My hair looks  and feels shiny, soft and smooth afterwards  it,  but at the same time  it cleanses properly  and the products don't weight the hair down. And this is exactly what
Read More