Great news for all the Rouge Bunny Rouge fans, especially for the fans of their fantastic eye shadows.
This month the brand launches two new shades that were featured in the latest look Utopia.  And I actually  have both shades to show you.
The shades are:
Rain Dove:  Lightest taupe with rosy gold highlights – overall satin finish. But, according to the brand, the colour is very complex and might look slightly different depending on the skin tone.
Rufous-tailed Weaver: True medium taupe with bronzy-gold highlights – overall satin finish. Again,
Read More
I have already written about a lot of Rouge Bunny Rouge eye shadows but never posted about one of my most-used and loved one (and one of the newest shades) – Eclipse Eagle. I have actually featured it in my November favourites, so  it is about time for some swatches.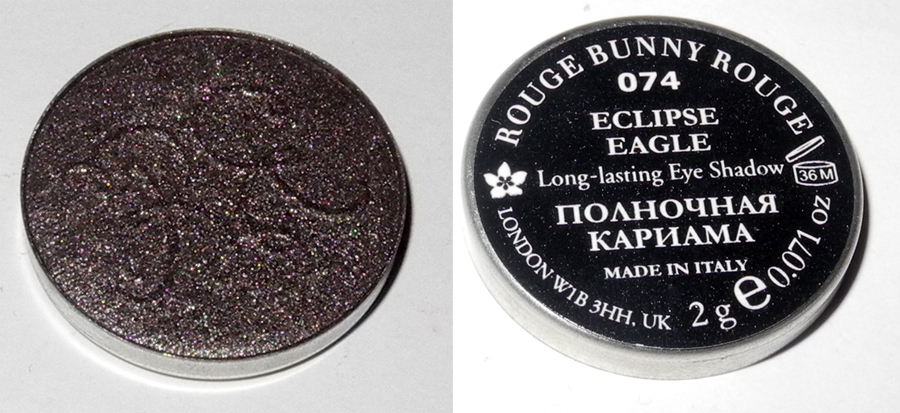 Since I have written a lot of reviews about these eye shadows, you can just click the link above for all the details… But take a look at this gorgeous shade.
You can use it on it's own, paired with some eye pencil and mascara for a smoky eye. Since it is a complex and multi-dimensional shade – it  looks beautiful and makes a statement without "any help" from the other shades. That is the kind of
Read More
How gorgeous is  this promo photo of Amanda Seyfried for Cle De Peau Fall 2013 makeup collection? I even posted it on Makeup4all's  Facebook page last week.
I've always wanted to try the brand's lipsticks but somehow never did (yet).
But the  fact that  that there is now a huge selection of  Extra Rich Lipstick (Refill, $40 and holder, $25) makes it even more tempting.  It is a moisturizing and radiant looking lipstick which is available in three formulas: S (satin), SK (silk) and V(velvet).
107S, 204SK, 206V
There are five new
Read More
Although I have already written about several Rouge Bunny Rouge eye shadows,  somehow I've never featured the brand's most famous  shade (along with Delicate Hummingbird, but I don't have it) – Abyssinian Catbird.
So here it is!
RBR describe this shade as metallic bronze with golden highlights, and it is truly beautiful! I have already sang praises to these eye shadows: they are very soft, pigmented, easy to blend and long-lasting.
I'd say that my favourite thing about RBR shadows  is the
Read More
Here it is, as promised, the review of Burberry's Complete Eye Palette.
As you may know, there are  six colour combinations to choose from and each retails for £40/$59.
Here is how the palette looks like, I  love the signature Burberry print.
It  comes in a velvet pouch with three mini tools: sponge, blending brush and liner brush. I haven't really used them but they may be very handy for when you are travelling or touching up your makeup.
My palette is called Pink Taupe and, in my opinion, these are the most original and unique colours out of all. I actually don't think I have a dupe for some of the shades.
And you get:
Warm peachy shade,  satin finish
 khaki shade,  satin finish
Cool toned dusty pink, matte
Read More