Today I want to show you a very special, and, dare I say, magical product from Rouge Bunny Rouge. Their first eye shadow palette -  Raw Garden in Chronos. I know that the brand is really proud of their new creation, and they should be.
It is truly amazing! Let's take a look.
You get five limited edition and exclusive shades with a bird pattern on top. They come in a sleek black palette with grey and red floral motives and birds.
Here is a close-up of the shades. I have included a high quality  photo, so you can click on it to see the details:
Read More
I've written about a lot of Rouge Bunny Rouge eye shadows, but never did a post about their best-seller, maybe the most famous shade, actually (along with Abassynian Catbird) – Delicate Hummingbird.
So here we go.
Yes, that is a  RBR bunny in the mirror
The brand describes this shade as "cool, dusky sugar-frosted plum, iridescent with pink shimmer", and as usual it is a very complex shade that doesn't look flat or boring when applied on the
Read More
Have you seen the new YSL Couture Palettes? (There is one in their summer collection, too) These are the new brand's quints.
The shades are: 1 Tuxedo, 2 Fauves, 3 Afrique, 4 Saharienne,  5 Surrealiste, 6 Rive Gauche, 7 Parisienne (my favourite), 8 Avant Garde, 9 Baby Doll Nude, 10  Lumieres Majorelle, 11 Ballets Russes.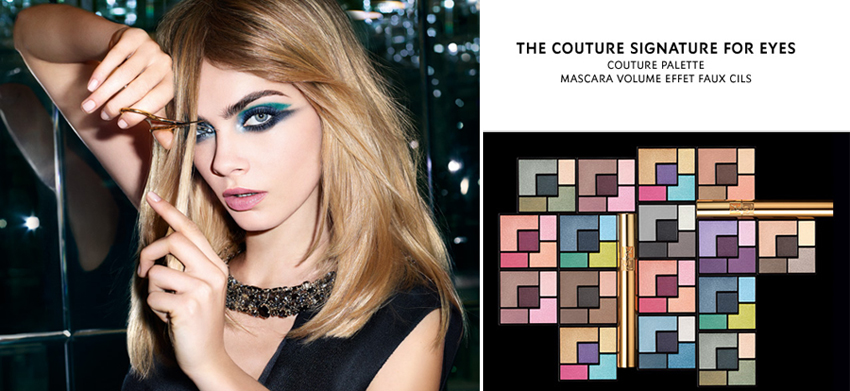 Everything about these palettes was inspired by the "Mondrian" dresses created by Mr. Saint Laurent. Here is how the brand describes this new release: "Eyes like a work of art: Art of colors, Art of combinations, A design as a piece of art."
The
Read More
I am having a major pink & mauve eye shadows moment right now. If you are a new reader, here is what kind of shades  I used to wear all the time.
I have been wearing Rouge Bunny Rouge's Solstice Halcyon  at least several times per week during the last two months. And recently I've added some other eye shadows to my rotation. Which ones?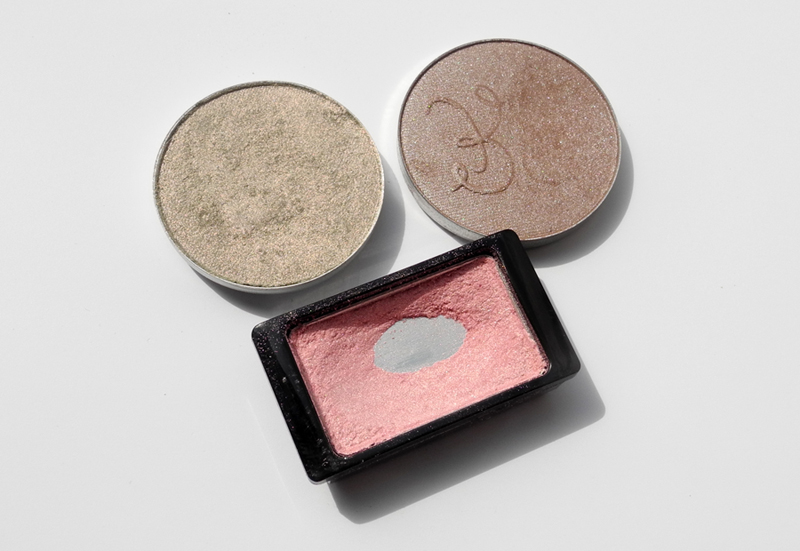 Rouge Bunny Rouge's Solstice Halcyon: "semi-matte mauve beige". It is such a perfect shade, I have already mentioned it so many times that you probably already know my love for it at this point :).
ArtDeco eye shadow 93: described as "pearly antique pink". You can see that it is well-loved.  It adds just a hint of warm rose colour to the lid. It is not too metallic, just a
Read More
For those of you who don't know – YSL are launching the new version of their quints, and you can take a look here.
But today I want to tell you about one of their duos – YSL Ombres Duolumieres Jaune Ardent/Bleu Torride, and this lill' palette is just perfect for summer, as you get a blue, and a yellow!
Let's take a look…
The colours are very beautiful, and are true to what you see in the packaging. You can get a sheer wash of colour, or build up the intensity by layering, using over primer or with a damp brush or sponge.  The sponges that come on the palette are actually great for packing on shadows.
I personally love using the blue on top of any blue eye shadow with a lot of mascara, it looks great on brown eyes. Or with a damp thin brush an eye liner. Yellow could be used for a
Read More