I have already posted about some new eye shadows for Spring 2015, and here are more releases.
Burberry Beauty Wet & Dry Eyeshadow ($29 from Nordstrom)
These are promised to be silky-smooth eye shadows that can be used both dry, and wet for a more intense and saturated finish.
The shades shown above are: 103 Almond, 204 Mulberry and 301 Chestnut Brown
Yves Saint Laurent Couture Mono Eyeshadow ($30 from Nordstrom)
YSL also brought out mono eye shadows which are available in different finishes: matte, satin, metallic or shimmer.
The shades shown above are: 01 Paris, 08 Zellige, 10 Khol, 13 Fougue
Besides the monos, YSL released two
Read More
It is time to get excited, as the new Hourglass Modernist Eyeshadow Palettes are already out!
I haven't tried them but the duos from the brand are dreamy, so I am sure theses are fantastic, as well. As usual, we get a chic and modern design  inspired by art, and a cool idea with a colour transition.
There are seven palettes and each contains  five shades (5 x 0.035 oz) , the textures vary  from  matte to shimmer.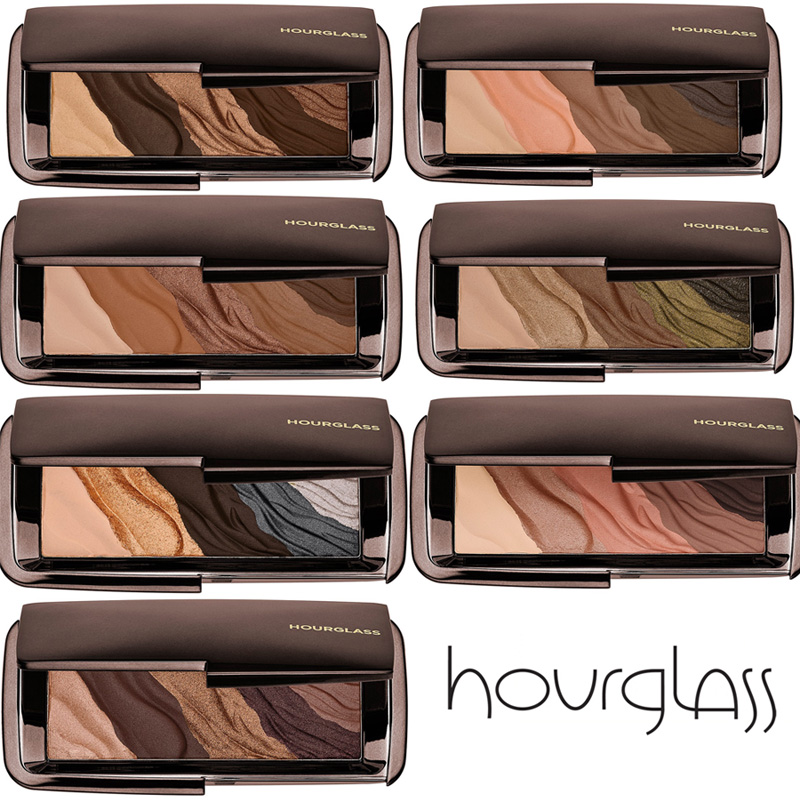 The colours are:
Read More
I have posted about a lot of new lip launches but what about the eyes? Don't worry, there are a lot of exciting new products, as well. Cream, powder, singles, duos, palettes. There is something for everyone.
Let's take a look…
The promo is Charlotte Tilbury's Supermodel Look.
Chantecaille Le Chrome Luxe Eye Duos, $58/ £48
The duos inspired by Venice: Grand Canal Duo in Laguna, a flattering green gray, and Rialto, a radiant gold and Piazza San Marco Duo in Pigeon, a midnight purple, and Marble a soft gray.
Available from Nordstorm already and SpaceNK
Tom Ford Cream Color, $42/£28
Metallic, pigmented and highly reflective molten-toned eye shadows from Tom Ford are pure luxury. The shades are Platinum and Spice.
Available from
Read More
Today I want to show you a very special, and, dare I say, magical product from Rouge Bunny Rouge. Their first eye shadow palette –  Raw Garden in Chronos. I know that the brand is really proud of their new creation, and they should be.
It is truly amazing! Let's take a look.
You get five limited edition and exclusive shades with a bird pattern on top. They come in a sleek black palette with grey and red floral motives and birds.
Here is a close-up of the shades. I have included a high quality  photo, so you can click on it to see the details:
Read More
I've written about a lot of Rouge Bunny Rouge eye shadows, but never did a post about their best-seller, maybe the most famous shade, actually (along with Abassynian Catbird) – Delicate Hummingbird.
So here we go.
Yes, that is a  RBR bunny in the mirror 😉
The brand describes this shade as "cool, dusky sugar-frosted plum, iridescent with pink shimmer", and as usual it is a very complex shade that doesn't look flat or boring when applied on the
Read More