Tom Ford's summer 2013 makeup collection is all about glowing sun kissed complexion and the products that will help you to achieve it: bronzers, illuminators, blushers in sticks. And also  cream eye shadows, nail polish and lip lacquer to complete the look.
The shades are: caramel, amber, peach and coral. Sounds like a must have for the upcoming season, right?
I also really love the promo image – the glossy lids and shimmering peachy lips are perfect.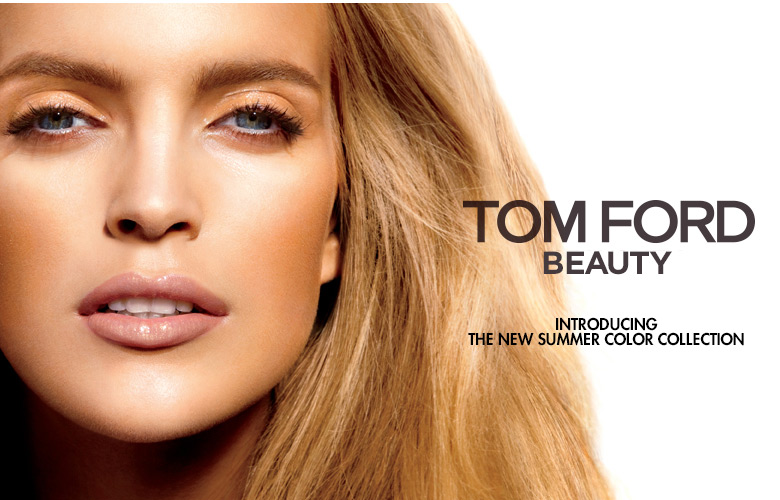 The products are:
Bronzing Powder £65/$90
Illuminating Cheek Color £48/$58
Cream Color for
Read More
Last month I've shared my top 5 picks from Illamasqua and this month I want to share the products from Rouge Bunny Rouge that I personally love the most.
As you can imagine, it was very hard but here is what I've chosen.
Tinted Moisturiser Sketches on Water
This one was easy, it is probably my favourite base ever! And there are so many reasons for that: the texture is very light and it looks like a second skin. It gives a light coverage and doesn't enhance any dry parches on my face even during the winter. You can read more details about it here.
Original Skin Blush For Love of Roses in Florita
Yes, I have included a powder blush and not cream or liquid, it's probably a shocker for regular readers. This is probably my favourite powder blusher out of all that I have and I reach for it a lot. The colour is perfection, the texture and finish are beautiful, the blush blends nicely into the skin and stays on pretty well. See my full review.
Kiss Elixir
If I had to pick my
Read More
Here is a preview of the newest Le Métier de Beauté Kaleidoscope Eye Kit – Femme Fatale, which the brand think would be a perfect match for the Risqué of Heart.
The shades are:
Oyster, a dust of satin shimmer
Sapphire, a deep, deep blue
Autumn Rust, a rustic topaz brown
Matte Plum, an eye-popping purple
So far it is only available at the brand's website for  $95.
As for Hourglass, the brand launched
Read More
Imagine if you had to pick only one makeup product you could use before going out (doesn't really matter where). What would you chose and why?
I know that most people would answer concealer  and a lot of would choose mascara.
But, as for myself, the choice would be obvious – dark brown eye pencil.
Why?
As long as my eyes are defined, everything else is fine. Well, almost… But smudged dark brown eye pencil is a must have for me.
I have picked my
Read More
Before I start, I have to say that it was very hard to narrow my list  of favourite makeup products of 2012 but I've tried my best.
Let's take a look at what I've chosen…
Face
Benefit Erase Paste
I don't really use concealer on a daily basis, unless I have a new, really bad spot,  I just use Touche Eclat under my eyes and that's all. But if I had to choose my favourite "concealer" type of product – that would be this one. It is a creamy peach corrector which works great for the  dark under eyes circles. I had a review of it but because of some tech problems, it was deleted, need to re-write it soon.
Omorovicza Complexion Perfector BB SPF 20 
One of my favourite face products you can read the details why here. If you can afford it, I would definitely recommend.
Rouge Bunny Rouge Tinted Moisturiser Sketches on Water
This gives a very natural finish and light coverage and you can't see it on the face, at all! Miracle for dry skin in cold weather, as it doesn't enhance any dry patches.  See all the shade available here.
Daniel Sandler Invisible Radiance Foundation and Concealer
It is a very nice foundation that gives a dewy finish so works great for my dry skin. The shade Porcelain is a great fit for fair skin and works for me in AW, in SS, I use the second lightest shade – Beige. Plus it comes with concealer which is a great deal for the price. Want to know more?
BECCA Shimmering Skin Perfector in Pearl
This product probably doesn't even need an introduction. It's the best highlighter out there, it gives a  very natural and beautiful effect.
Cheeks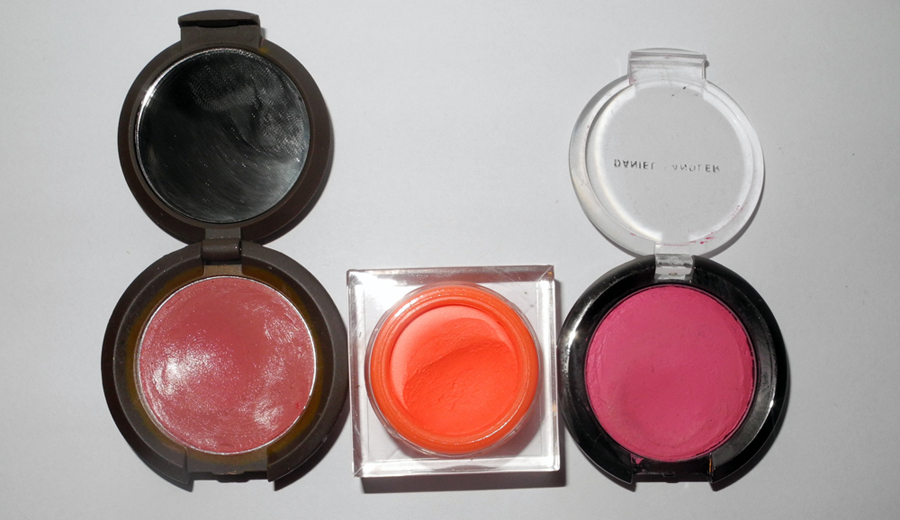 Wow, I was able to choose only three blushers, although I was very tempted to add more of them.
BECCA Cream Blush in Amaryllis 
My favourite blush for AW months, perfect cool toned and natural looking, gives a nice
Read More