Here are the coolest new products for SS2016 for the eyes from the luxury brands, and there is a bit of everything: eye shadows, eye liner and a mascara.
By Terry Line Designer, £28 from Harrods and Feel Unique.
"Highly pigmented and graphic-precision waterproof liquid eyeliner with an ultra-light applicator made of flexible foam to imprint either matte or shimmer, ultra-fine or wide."
The shades are: Blue Fix, Black, Brown Glaze, Ocean Vibes and Purple
D&G Passioneyes Waterproof Duo Mascara Curl And Volume, £28 from from Harrods.
"The waterproof formula delivers lashes with
Read More
Here is a look at my current makeup routine, and we are talking about morning routine, not a special night out or not even the weekend morning when I have time, can relax and all. During the week days, I often do my makeup in a taxi, or even  public transport. Yes, I have already learned how to apply the liner on the go. The things I do to sleep those extra 10 minutes.
I always see how people recommend that when you want to save when it comes to beauty products, it should never be a base. Ironically, my foundation is the cheapest product from the selection but it is really lovely. It gives that beautiful sheer dewy finish that is my favourite. Sadly, it seems like it has been discontinued.
And yes, there are no concealers, correctors or powders. To be honest at least 95% of the times I can't be bothered with a concealer, I know this may sound shocking but I don't care if I have some darkness under my eyes, in fact I am not a fan of the opposite, when I layer 3 products and it looks way too perfect. Maybe that all sounds weird but this is the way I like it. My skin is dry and the makeup last on me but when I want a powder – I go for this one.
When it comes to eyes – I love my eye makeup. I can
Read More
Holidays period is the perfect time to treat yourself to something luxurious and chic. So, here is a preview of two high-end beauty releases which look gorgeous and cost accordingly. And we are talking Tom Ford and Cle de Peau here.
Tom Ford's Noir Color is all about the dark and smoky shades for eyes & nails and nude lips. Oh, and there are  lash tip mascaras. Fun!
Cream and Powder Color ($66) in Night Sky,  Nail Lacuer ($35) in Black Out and Lip Color ($55) in First Time
Eye Defining Pencil ($40) in Navy Blue, Waterproof Extreme Mascara ($48) in Noir, Lash Tip Mascara, ($44) in Pure Cobalt and Burnished Gold.
You can see how it all looks together on this promo image with
Read More
It is impossible not to fall in love with the new Cle de Peau Enchanted Beauty Makeup Collection for Spring 2015. It was inspired by  fairy dust and moonbeam, and Amanda Seyfried  is a perfect "face" for it. How feminine and beautiful does she look, almost ethereal…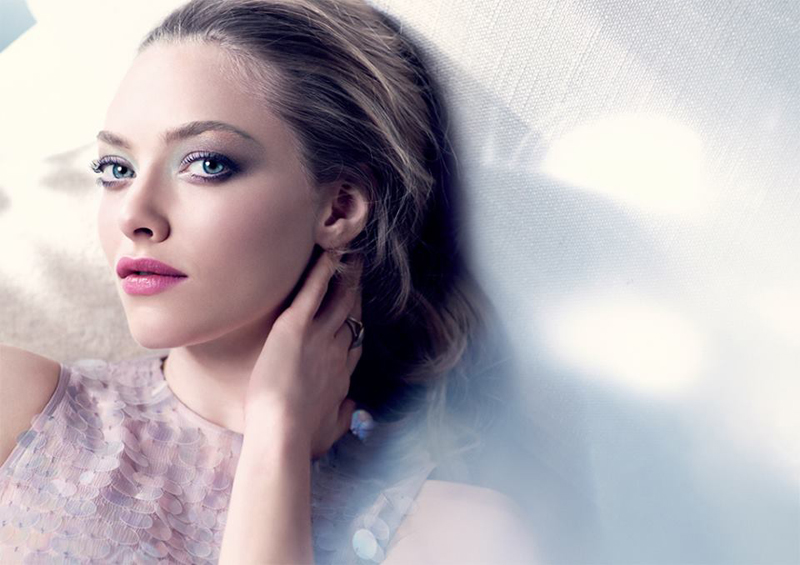 There  are new lipsticks, eye shadows and highlighters.
The products are:
Read More
Since so many of you enjoyed the post about my "Current top 5 affordable makeup products" I wrote back in Mach, I've decided to write the same feature, but about luxury products.
And, I am pretty sure, regular readers won't be surprised at all.
Especially to see Clarins Instant Light Natural Lip Perfector in 04 Petal Shimmer (review and swatches) and Lancome Le Crayon Khol in Brun Noir (review and swatches) on the list. Are you bored of these yet?  I just can't help myself, I do love both products a lot and refuse to be without them.
Lanocome's  perfect dark brown eye pencil is the one that I use on myself at least several times per week, and I have at least one shade of the Clarins' lip glosses in my bag, or even in my coat pocket.
I also need to have nice-looking brows, that's were Hourglass Arch Brow Sculpting Pencil in Soft Brunette (review and swatches) helps a lot. It is super quick and easy to use, and  you get a fuller, but not
Read More