This photo shoot from i-D summer 2013 is one of the coolest things I've seen recently. Every makeup look by Lucia Pica  from this story is just mind-blowing. I am not even sure which one I like the best.
Red Eyes and Lips, love the contrast in texture.
Glittery eye and black liner and nude lips
Navy eyes and
Read More
I've been a bit obsessed with Pinterest (follow me) and all the beautiful makeup (and not only) inspiration you can find there. So I thought I'd share three makeup looks that really caught my attention. And it's all about the bright lips this time.
 1 Red
Gorgeous juicy red with the tanned glowing skin = perfect combo!
2 Orange
First of all, how  beautiful is this girl? I dream about working with the blonde model with freckles and green eyes… And the pop of orange works
Read More
"My make-up is my armour…"
What a gorgeous video clip from a band called Hard Kiss,  a true eye candy for anyone who loves makeup and beauty!
Unfortunately, I have never heard of this band before but was happy to discover them, as all their photo sessions ( I did spend some time looking at those) are a work of art, beauty wise. It turned out that Make-Up Artist, Slava Chaika, is actually a part of the team. How cool is that?
Beautiful and eye catching makeup and I loved this song, too. Bravo!
Read More
One of the best Make-Up Artists in the World – Charlotte Tilbury recently started her blog.
She  often works with Kate Moss, Penelope Cruz and Victoria Beckham, to name just a few.  Created the looks for Fashion Shows (think Donna Karan, Dsquared and others)
Besides that, Charlotte created numerous magazine editorial and cover looks and worked with Tom Ford to create his makeup line.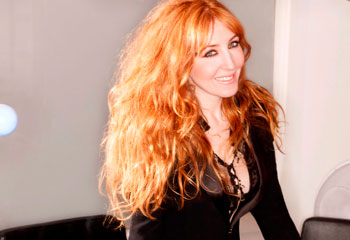 Besides all her professional qualities, she is a very lovely person and you can see it for yourself by following her on Twitter.
Here are just some of the looks that Charlotte created.
To see her work, including some video tutorials – click here.
Read More
I have been really loving the Gucci makeup from the last several years, it is definitely among my favourite looks.
Classic red lip with beautifully groomed eye brows and minimum eye makeup at SS 2011, dark berry  matte lip with clumpy eye lashes at  AW11.
Super intense glossy smoky eyes, bleached eye brows  and perfect contouring  at  SS12 or bleached eye brows, minimum mascara and glossy berry mouth at AW12.
For SS 2013 Pat created a look with a perfectly glowing skin with beautiful highlighter,  nude lips, soft brown eye shadows and two pairs of false lashes.
I personally can't wait to see AW13 makeup look.
Read More