I have been browsing  Pinterest (You can follow me here) a lot lately looking for inspiration. And here are some images that caught my attention, in no particular order.
Unfortunately, I don't know the original source.
I am not the one for glam and glitter, but this image – I love, it sets me in the mood for a New Year's party!
L'Express Styles October 2014. I used to underline my lower line all the time in my late teens/early twenties. Not this dramatically, of course… Such a beautiful and fierce look. Need to re-create it for an appropriate occasion.
I've been having a thing for veils and flowers in hair lately. Need to get something for myself, I think. With such an
Read More
It's been a while since I've posted the "Beauty Inspiration" post last time, so it's time for an update
I really love these beautiful images from Bloomingdales that I've discovered this month. How cool and inspiring are thay, right?
My favourites have to be the one with red lips and the one with the eye liner, I am definitely going to attempt to re-crete it [that liner] myself.
And which one do you like the best?
Read More
I must have been living under a rock, or something… I can't believe that I've discovered the gorgeous Swedish Make-Up Artist Linda Hallberg only this week.
If you follow me on Twitter or Pinterest you have probably already noticed that.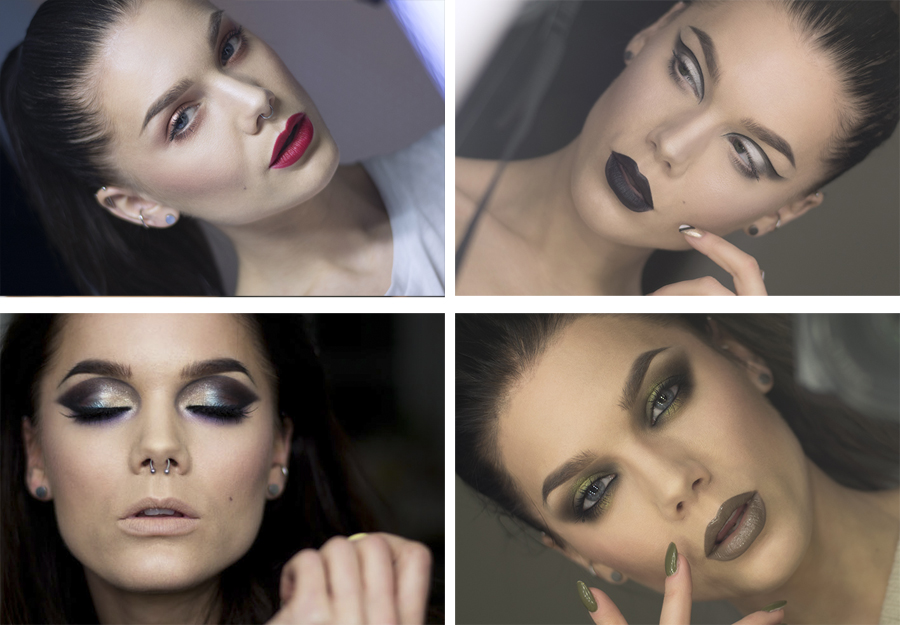 I may have even spend about an hour of working time browsing her website and looking at her wonderful makeup looks. Not to mention that Linda is a real beauty.
In fact, after browsing her looks, I have spent about 30 minutes on my makeup (in the evening before going out), thinking about all the details. She
Read More
I really like  this beauty story from LOOK magazine with Sif Augustdottir. All looks are pretty cool.
I am not a fan of nail art but this simple two-toned manicure looks nice, I would love black and red variant. I also like the liner on the lower lash line, I remember I would always use eye pencil  there in my late teens, and these days I prefer liner on the upper lash line, actually.
The eye makeup for the second look is just gorgeous!  I wish I knew what products were used.  The bright hot lips look amazing, as well.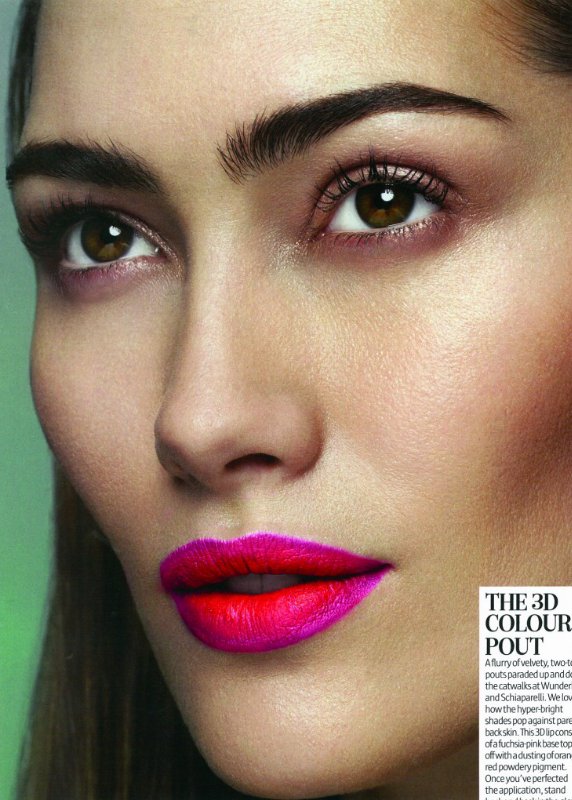 The third look is
Read More
This photo shoot from i-D summer 2013 is one of the coolest things I've seen recently. Every makeup look by Lucia Pica  from this story is just mind-blowing. I am not even sure which one I like the best.
Red Eyes and Lips, love the contrast in texture.
Glittery eye and black liner and nude lips
Navy eyes and
Read More