I must have been living under a rock, or something… I can't believe that I've discovered the gorgeous Swedish Make-Up Artist Linda Hallberg only this week.
If you follow me on Twitter or Pinterest you have probably already noticed that.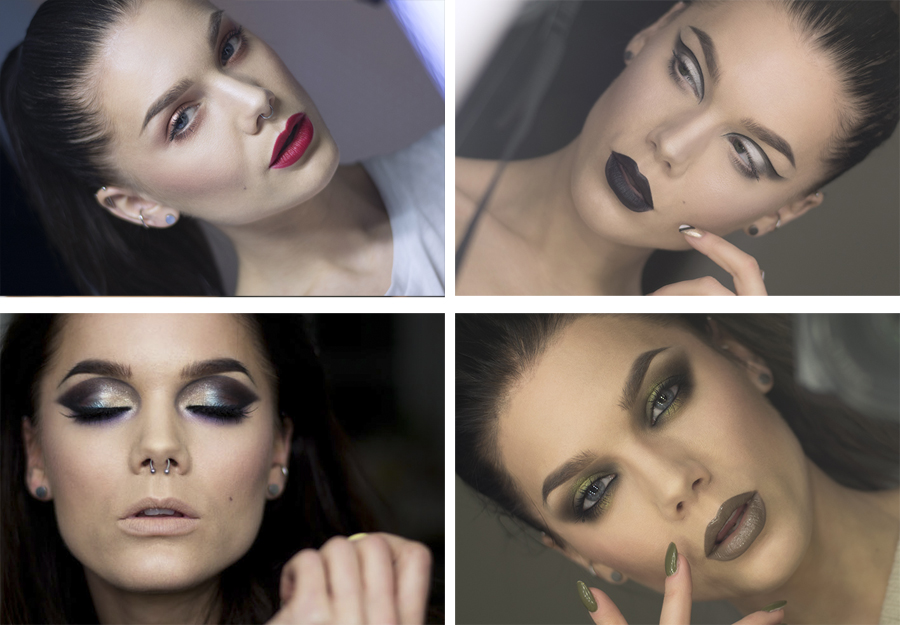 I may have even spend about an hour of working time browsing her website and looking at her wonderful makeup looks. Not to mention that Linda is a real beauty.
In fact, after browsing her looks, I have spent about 30 minutes on my makeup (in the evening before going out), thinking about all the details. She
Read More
I really like  this beauty story from LOOK magazine with Sif Augustdottir. All looks are pretty cool.
I am not a fan of nail art but this simple two-toned manicure looks nice, I would love black and red variant. I also like the liner on the lower lash line, I remember I would always use eye pencil  there in my late teens, and these days I prefer liner on the upper lash line, actually.
The eye makeup for the second look is just gorgeous!  I wish I knew what products were used.  The bright hot lips look amazing, as well.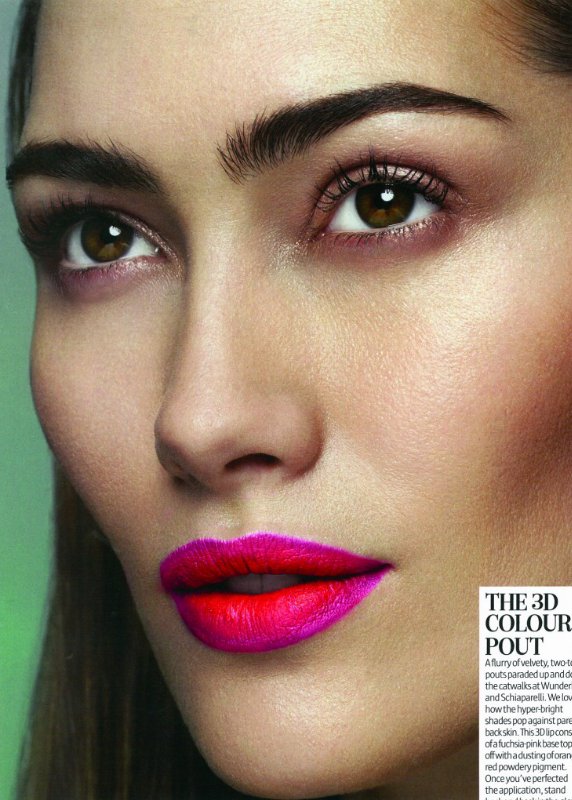 The third look is
Read More
This photo shoot from i-D summer 2013 is one of the coolest things I've seen recently. Every makeup look by Lucia Pica  from this story is just mind-blowing. I am not even sure which one I like the best.
Red Eyes and Lips, love the contrast in texture.
Glittery eye and black liner and nude lips
Navy eyes and
Read More
I've been a bit obsessed with Pinterest (follow me) and all the beautiful makeup (and not only) inspiration you can find there. So I thought I'd share three makeup looks that really caught my attention. And it's all about the bright lips this time.
 1 Red
Gorgeous juicy red with the tanned glowing skin = perfect combo!
2 Orange
First of all, how  beautiful is this girl? I dream about working with the blonde model with freckles and green eyes… And the pop of orange works
Read More
"My make-up is my armour…"
What a gorgeous video clip from a band called Hard Kiss,  a true eye candy for anyone who loves makeup and beauty!
Unfortunately, I have never heard of this band before but was happy to discover them, as all their photo sessions ( I did spend some time looking at those) are a work of art, beauty wise. It turned out that Make-Up Artist, Slava Chaika, is actually a part of the team. How cool is that?
Beautiful and eye catching makeup and I loved this song, too. Bravo!
Read More