It's been forever since I've posted my "Beauty Inspiration" feature about a certain female, but the thing is that I take this feature very seriously, and post only about those women that really inspire me.
So today I want to share some photos of one of my favourite models – Mariacarla Boscono. She is Italian (just like Monica Bellucci and Cristina Scabbia) and she is gorgeous!
1. Love magazine 
This has to be one of my all time favourite fashion photos, I even use it as a wallpaper for my phone.
2. Spikes
Mariacarla is such a  natural beauty, I love her eye brows and cheekbones.
3. Black
This is one of my favourite photos of her, and all black outfit will almost always get my approval 😉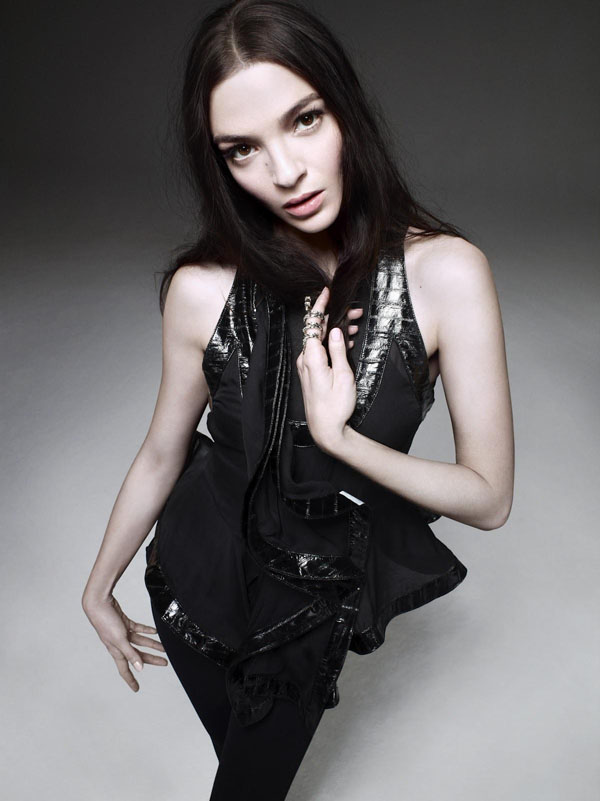 4.Black and White
I really love her in black and white. Both outfits are amazing, by the way.
5. Massive Earrings
Do you remember those Givenchy
Read More
Givenchy's makeup collection for summer 2013 was created by Nicolas Degennes to enhance the sun-kissed effect of the tanned skin.
As the brand suggests "the  sun-worshipping woman who lies dormant within each one of us is awakened, exalted and glorified, glowing with radiant beauty."
The main colours of this collection are coral and fuchsia.
Le Rouge Limited Edition, £24
Matte shades with intense pigmentation and a special edition white leather effect design.
Le Vernis Limited Edition, £15
Tow glossy nail polishes that match the lipsticks.
Noir Couture Waterproof, £22.50
The famous Givenchy's mascara now comes in a waterproof formula in two colour variations:  Black Velvet and
Read More
I am very happy to share the newest  Givenchy launches Le Rouge Givenchy and Les Vernis lines.
Although these products will be out only in February, I like them so much that wanted to share now. Mariacarla Boscono on the promos, black and red shades, leather and metal case – it's like it was made for me.
I am just hoping that the design is as amazing in real life as it looks on the promos.
There will be twelve Le Rouge Givenchy lipsticks (£24/ €33)
These will come in leather and metal packaging. The lipsticks will have a velvet finish, light and creamy formula and intense pigmentation.
And guess what? Le Rouge will have a scent which was created by François Demachy and Nicolas Degennes  – delicate and subtly powdery mimosa and blackcurrant notes.
All shades are divided into three groups: Les Naturels, Les Roses and Les Créations.
And seven
Read More