No matter how many nude/neutral eye shadows palettes we have, it seems like there is never enough.  So here is a preview of the three newest launches.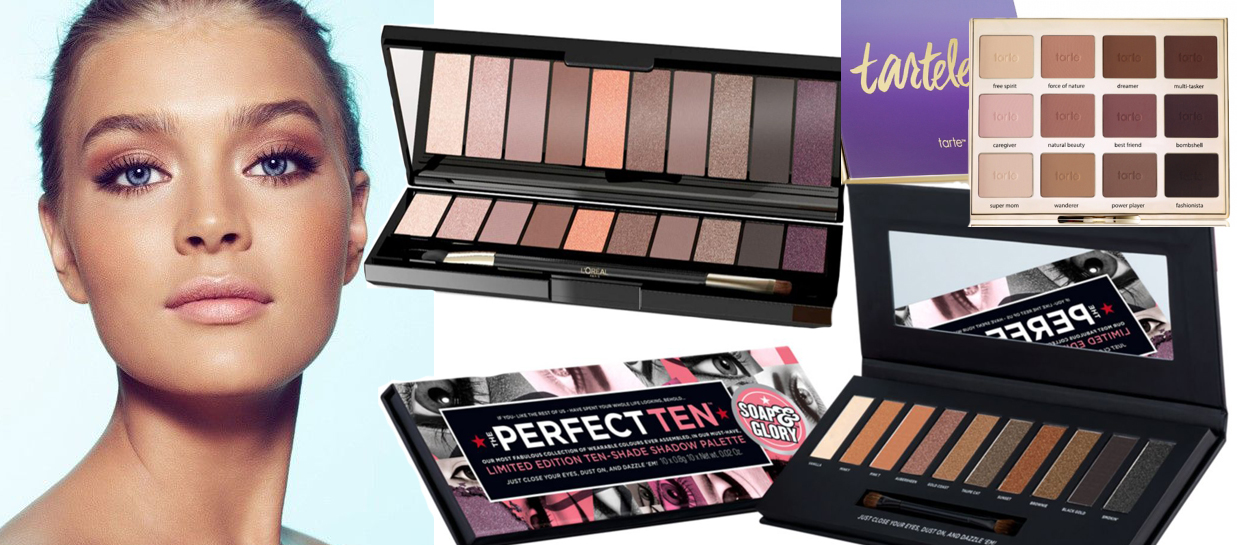 A high-end matte palette tartelette Amazonian clay matte palette ($44). Buy it here.  Or the whole collection from Sephora. It looks like something I just have to have…
free spirit (cream), force of nature (nude), dreamer (warm brown), multi-tasker (chocolate), caregiver (pale pink), natural beauty (mauve), best friend (mulberry), bombshell (dark plum), super mom (ivory), wanderer (light brown), power player (taupe) and fashionista (black).
L'Oréal Paris La Palette Nude,£14.99 buy it here.
Read More
I was surprised when I realized that I never did a feature about Rouge Bunny Rouge When Birds Are Singing Long-Lasting Matt Eye Shadow in Blackpepper Jay, which is among my favourite eye shadows. I even mentioned it  back in my August favourites.
I don't have  time or desire to use 4-5 eye shadow shades for my eye makeup on a daily basis, so I appreciate the shades that I can wear on their own and still look nice.
Blackpepper Jay is one of those shades. It is a beautiful cool toned blackened brown, which is described by the brand as semi-opaque.
I have already raved about RBR eye shadows numerous times, but this is the first matte one that I am writing about. But guess what? It is the
Read More
Today I've decided to keep my makeup minimal, as I will spend most of my time (and money, le segh) choosing the items for my home makeover.
So here is the makeup that I've used:

And there are quite a few Rouge Bunny Rouge products as I am currently working on one feature for them, I will let you know when it's done, for sure.
Face
I've started with the brand's Aqua Primer, it has a lovely light texture that smooths the face and doesn't clog the pores. Then I have applied Benefit's Erase Paste under the eyes which is brilliant for counteracting the blue tones. I have finished off with Rouge Bunny Rouge's Flawless face Powder Precious Velvet in Piano Forte. It has a medium coverage and feels light on the skin. I don't usually use powders but am experimenting with some at the moment.
To give myself some glow, I have dabbed Benefit's High Beam  on the cheek bones, under the brow bone, above the upper lip and on the bridge of the nose.  From
Read More
It's time for August Favourites and this month I have a lot of new and exciting products to share with you.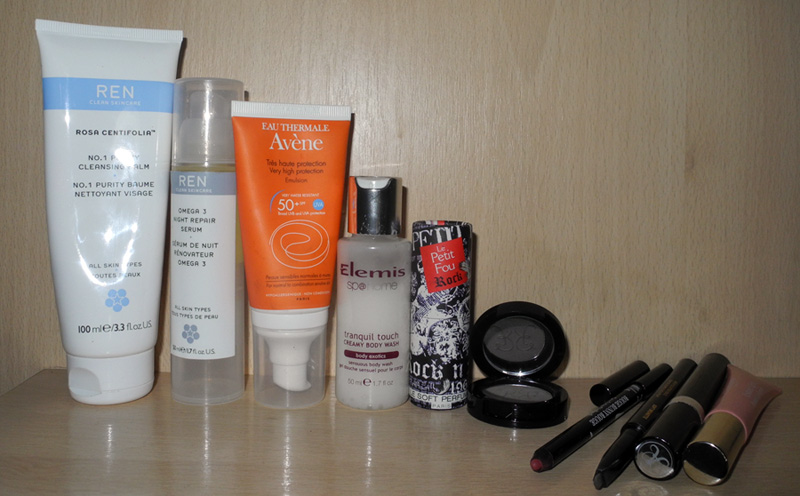 Skincare
REN Rosa Centifolia No1 Purity Cleansing Balm
I wanted to get this cleanser, you know how much I love my cleansing balms, for some time already and finally bought it in August. And it is absolutely amazing, I love everything about it ! Will write a detailed review soon, I promise.
REN Omega 3 Night Repair Serum
Another REN product which I have already included in a favourites before and wrote about earlier.  It literally saved my face after an almost three day car journey (not sure if I will ever repeat that again, but there are a lot of benefits in travelling by car).  It does wonders to my skin, I tell you. I wake up with a glowing complexion, without any dryness or irritation. I am definitely re-purchasing it in the future, as  I refuse to be without this product! Holy Grail, for sure.
Avene  Very High Protection Emulsion 50+
I really dislike most facial sunscreens as I find mots of them greasy, plus they tend to break me out (and, yes, I do cleanse properly).  But this time I've decided to try
Read More
Rouge Bunny Rouge launched a new product last week – Magnitude Mascara Ubiquitous (€29) in Titanian (luminous black) & Almandine (luminous brown).
It is described as an  all-rounder for otherworldly, luminous lashes.
"The formula includes Silk Protein that ensures wonderful flexibility and natural feel in wear while it restructures and protects the lashes.
In combination with the three natural compounds Paraffin Wax, Carnauba Wax and
Read More