ArtDeco's Mystical Forest collection is all about the hot burgundy, crimson, berry and purple shades for eyes, lips and nails.  There are tonnes of products to choose from so there is something for everyone. And how cool is the beauty box?
Eyes
Soft Kajal Liner
12 – dimgray and 56 – woodgrained
Soft Eye Liner Waterproof
Eye Designer Refill
83 – mountain ash
236 – glam gorgeous aubergine
Beauty Box in Mystic Forest. How gorgeous are the purple and pink shades?
Blusher
Eyeshadows: 215 – mountain rose, 91A – forest flower, 89A –
Read More
If you  follow me on Instagram, you have already seen this photo of Rouge Bunny Rouge products that I was sent some time ago. And I want to start the series of reviews with the matte eye shadows, as the brand's eye shadows have a cult status already, and a lot of you often ask me about them.
I actually already have a shade in Blackpepper Jay, and here are:
SWEET DUST SERIEMA, "semi-opaque cool dusty mauve taupe"
BASHFUL FLAMINGO, "semi-opaque pale powder-pink, looking ultra natural and fresh on the eye"
Bashful Flamingo is a great under-the brow highlighter to make your eye brows more groomed and defined, it is also a great shade to be used all over the lid to even out the skin tone. It works as a perfect "base" for other shades.
Sweet Dust Seriema is a
Read More
Ready or not but it's time for Summer collections. Time flies! It seems like it was  New Year's Eve only yesterday, and it is (almost) the end of March already.

Too Faced is an early bird with their Selfie collection and  some absolutely beautiful products!I have already mentioned the new matte eye shadows and the  Cocoa Contour Kit.
My other  personal favourites are:
Sugar Pop Eye Shadows ($36)
Eye shadow palette with macaroons on the cover, and sugary sweet shades inside would make any girl happy.
The Little Black Book Of Bronzers ( $49)
The brand's bronzers are amazing, and the idea of a book is just perfect. This is all you'll ever need in terms of bronzing.
Chocolate Soleil: Antioxidant-rich, cocoa powder-infused matte bronzer that works on all skin tones, perfect for everyday contouring and creating an all-over deep tan.
Milk Chocolate Soleil: A lighter version of Chocolate Soleil that creates a more subtle, all-over warmth, perfect for those with lighter skin tones.
NEW Dark Chocolate Soleil: A darker version of Chocolate Soleil that's perfect for more sculpted contouring, creating a more dramatic, deep matte bronzed look.
Snow Bunny: Four luminous shades blend together for just the right amount of sun-kissed, natural radiance.
Pink Leopard: Trio of skin-brightening and bronzing pigments that combine for a glorious all-over glow.
Beach Bunny: Custom-blend bronzer combines four sun kissed shades for a skin perfecting, summertime tan any time of year.
Endless Summer: Stay all day universal bronzer creates a
Read More
No matter how many nude/neutral eye shadows palettes we have, it seems like there is never enough.  So here is a preview of the three newest launches.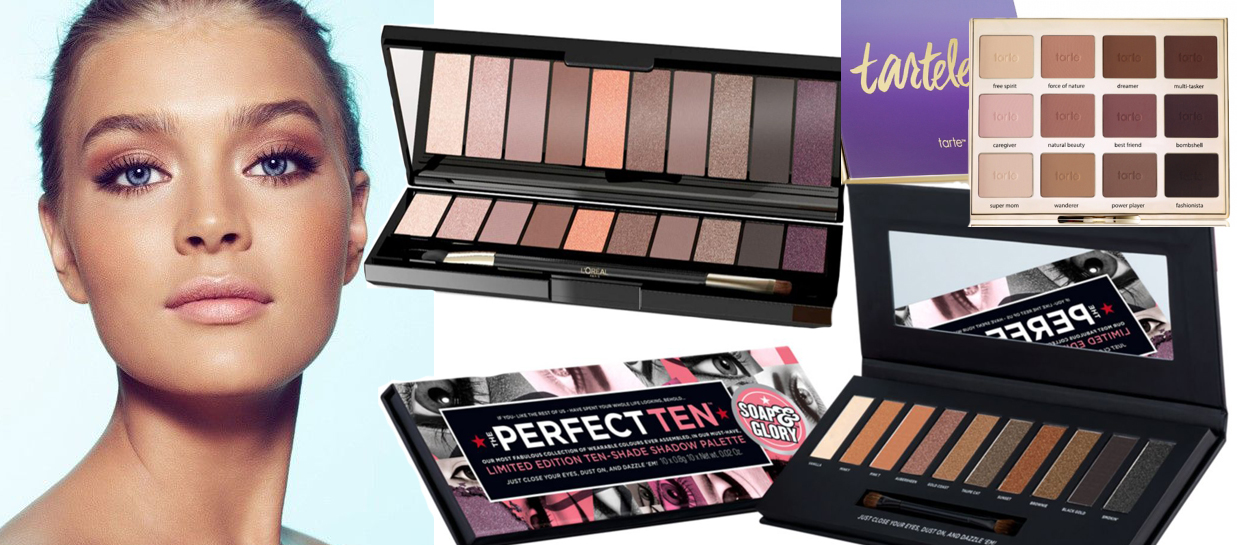 A high-end matte palette tartelette Amazonian clay matte palette ($44). Buy it here.  Or the whole collection from Sephora. It looks like something I just have to have…
free spirit (cream), force of nature (nude), dreamer (warm brown), multi-tasker (chocolate), caregiver (pale pink), natural beauty (mauve), best friend (mulberry), bombshell (dark plum), super mom (ivory), wanderer (light brown), power player (taupe) and fashionista (black).
L'Oréal Paris La Palette Nude,£14.99 buy it here.
Read More
I was surprised when I realized that I never did a feature about Rouge Bunny Rouge When Birds Are Singing Long-Lasting Matt Eye Shadow in Blackpepper Jay, which is among my favourite eye shadows. I even mentioned it  back in my August favourites.
I don't have  time or desire to use 4-5 eye shadow shades for my eye makeup on a daily basis, so I appreciate the shades that I can wear on their own and still look nice.
Blackpepper Jay is one of those shades. It is a beautiful cool toned blackened brown, which is described by the brand as semi-opaque.
I have already raved about RBR eye shadows numerous times, but this is the first matte one that I am writing about. But guess what? It is the
Read More