I don't have that many favourites this month but I really love each and every one a lot.
Givechy Phenomen' Eyes Mascara in Deep Black (from  Neiman Marcus, Barneys, Harrods, Sephora, Escentual and Nordstrom)
I am huge fan of Givenchy Noir Couture Mascara, and I really like this one, too. This ball-shaped mascara has been around for a while but I have tried it only this year and only because I've bought it by accident (did not return it because the lady at Givenchy told me it is her favourite). And I am happy I've kept it, as it is great. It takes time to get used to this shape but once you do – you can get incredible results: think, long and black lashes. I also like the fact that this mascara stays on without smudging all day. The only thing I'd  say is that this is not a I-am-in-a-rush product, it does take some time to build up the effect but it is worth it, in my opinion.
Rouge Bunny Rouge  Pristine Light Light Corrective Eye Primer. Use the code RBR-MAKEUP4ALL20 for a 20% off and get it here.
This is the
I am happy to share that Rouge Bunny Rouge kindly offered 20% OFF to my readers with the code  RBR-MAKEUP4ALL20 which is valid for all products at their website.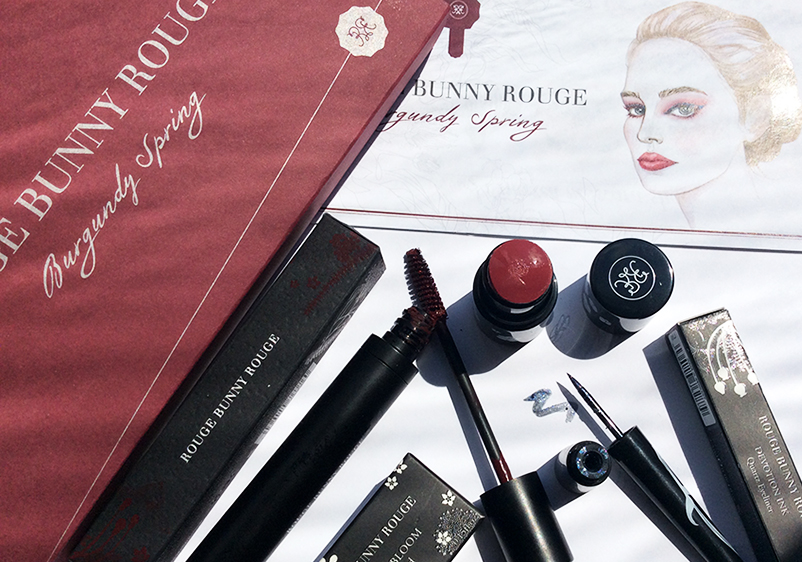 Not only they launched the newest shade of the Raw Garden palette but also a Burgundy Spring set  (€60).
So what is a part of this set?
Quartz Eyeliner Devotion Ink in Tanzanite Essence (Review and Swatches)

 Blush Wand Cheeks in Bloom in Rubens (Review and Swatches)
Magnitude Mascara UBIQUITOUS in Ruby.
And it is