Only recently I've posted about the MAC 15 pan neutral eye shadows palettes and here are two more, very tempting, offerings for the nude-ish eye shadows lovers.
The NARSissist eye palette, £55/$79
I think I need this one in my life, with the 15 NARS best-selling shades, it looks stunning: All About Eve I: a flesh-toned neutral, Madrague II: a matte caramel,  Fez: a velvety cocoa,  Bali: a neutral,  Coconut Grove: a deep brown infused with reflections, Madrague I: a matte cream, Nepal: a soft, sheer rose, Ashes to Ashes: a shimmery violet-based brown, Brousse II: a black violet, Mekon: an espresso infused with gold, Bellissima I: a shimmering beige with subtle glitter, Lhasa: a lavender grey,  Bad Behavior: a deep pewter, Dogon II: a charcoal black and Pandora II: a matte black.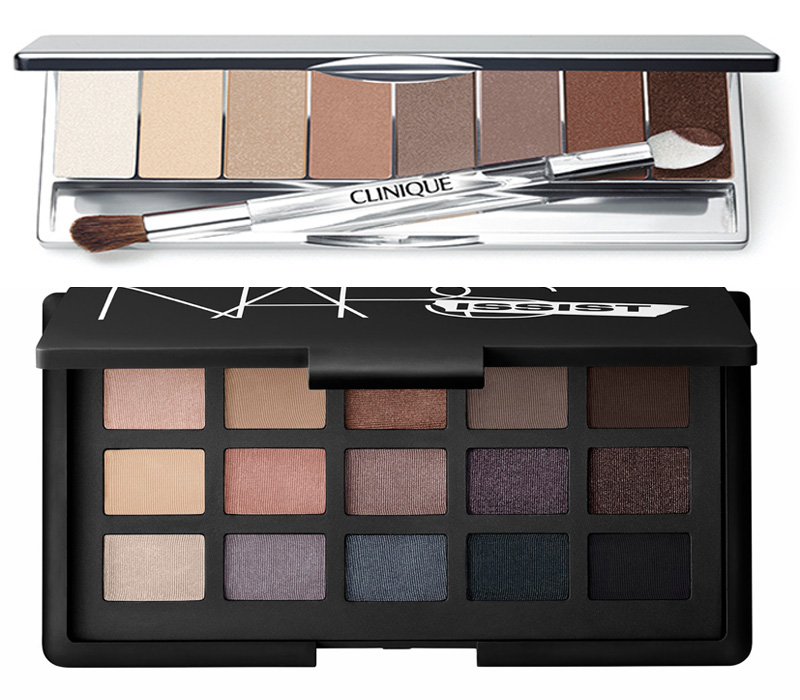 Clinique
Read More
It seems like there is no such thing as too many neutral eye shadow palettes. This is why  Cool Neutral and Warm Neutral Eye Shadow will be a hit, considering the fact that MAC shadows have a lot of fans anyway.
These are already out in the USA for $100 each and should be launched Internationally around March.
MAC Cool Neutral eye shadow palette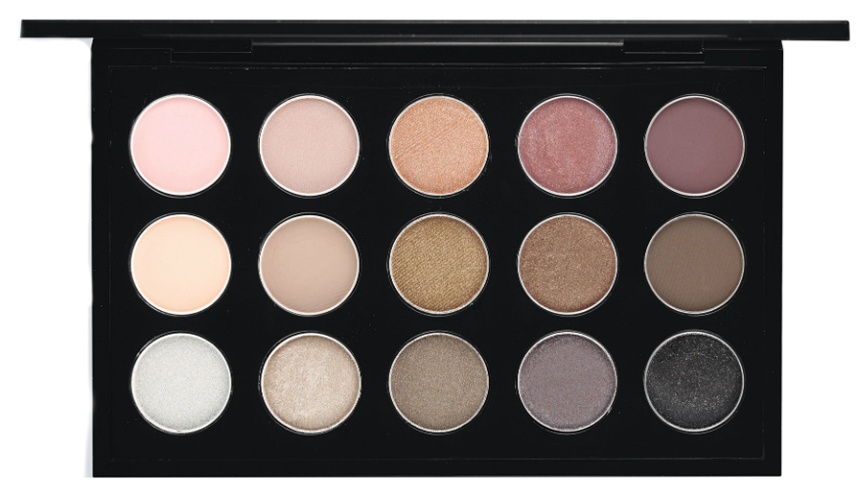 Flounce, chalky white pink (matte), Sweet Allure, soft light pink (satin), Sun Tweaked, soft frosty coral (frost), Blackberry, muted burgundy-plum brown (matte), After Dusk, mid-tone rosy pink with pearl (veluxe pearl), Pick Me Up, pale ivory (matte), Crushed Clove, dirty gold olive (frost), Cozy Grey, cool grey (matte),Deception, chocolate gold (frost), Brun, muted blackish brown (satin), Silver Fog, white with silver pearl (lustre),French Clay, white-grey frost (frost),Cumulus, dirty grey charcoal (frost), Pearled Earth, deep blue-grey (veluxe pearl), Black Tied, black with silver sparkle (velvet).
MAC Warm Neutral
Read More
In summer, when it's hot I really don't like wearing a lot of makeup, I like to keep it simple, yet  pretty and with some definition.
Clarins BB Cream is a wonderful product to use in such weather. It suits my (currently) tanned skin, feels light  on and evens out the complexion.
Then for the blush I've been reaching for YSL's 4 Audacious Orange blush, it's my favourite orange and the cream-to-powder formula works great even in the heat. Yes, that's right -  no highlighter or bronzer, the blush was enough.
As for the eyes, I've been
Read More
I am pretty sure that you all know by now, that I am  a huge fan of  BECCA Shimmering Skin Perfector in Pearl which was  recommended to me by Lisa Eldridge several years ago.
And although it works perfectly for me and (so far) for all the girls I've used it on, some may prefer  a different formulation.
So if you are not a huge fan of liquids, you'd be happy to hear about the new Compact Shimmering Skin Perfectors.  Naomi, a lovely fellow BECCA fan, actually spotted that these are already available at Sephora and it was nice of her to share.
The new highlighters are described as "creamy powder luminizers". I wonder if they will bring out Pearl in this formulation. If so, I'd love go get one for myself.
So far the shades that are available are: Opal, Topaz and Moonstone, each retails for $38.
Besides the new highlighters, there is also a lovely eye shadow palette released for summer, Ultimate Eye Color Quad in Sun Chaser.
Read More
Remember the original Meet Matt(e) palette by theBalm? Well, guess what? The brand just released the new version which is called Meet Matt(e) Nude.
And I think I need it. You get nine nude matte eye shadows.  I can already see that I don't have several shades in my collection. Plus it's not that easy to find good quality matte eye shadows, and theBalm's definitely are!
The actual photo of the palette is from theBalm's Facebook page
So far you can only pre-order this palette at their official website for $42 (they'll ship on the 18th). But I do hope that the lovely Matt(e) will make it to Feel Unique, as most of theBalm's palettes do.
Read More