Here is a sneak preview of Paul & Joe Spring 2013.
There will be three eye shadows, three lipsticks and several blusher refills.  As usual, all the packaging is super cute with elephants, kittens and horses.
What is not to like?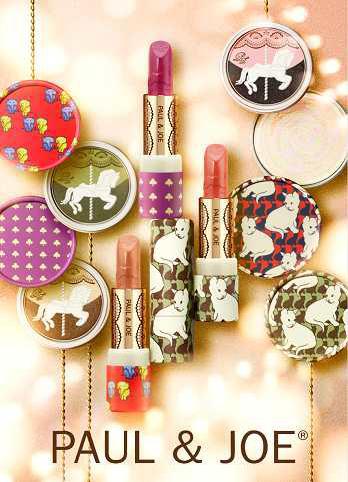 I will share more details when I get them.
Read More
Remember my post about the most adorable makeup collection ever? The cat collection from Paul & Joe?
All the details are already up on the brand's website.  I definitely need to get at least something from this collection!
There are basically two parts of the collection The Kitten Collection which includes pressed powder, blush, eye liner and nail polish
And
Read More
Yes, it is too early to talk about Spring but this particular collection made my heart go faster so I just have to share!
I am a huge fan of cats and I was very excited about the Paul & Joe cat lipsticks but this time the collection is even more amazing if that is even possible!
But I am done talking, just look at the photos.
Cat inspired lipsticks. How adorable are those paws prints?!
The are three lipsticks (with paws), three blushes/highlighters (cats with hats)
It's all about the kittens. Ahhh. This is a very clever move as cats fanatics will go crazy! Three eye
Read More
Here is the preview of the gorgeous Fall 2011 makeup collection by Paul &Joe which is called Manhattan Beauty and which is obviously inspired by NYC.
This collection includes:
Single eye shadows CS
Brooklyn Bridge
Empire State
42th Street
Three variations of palettes
Chelsea
Central Park West
58th +5th
Lipsticks CS
Read More
The holiday Paul & Joe makeup collection is inspired by music and is called Symphony. There are several sets in this collection. Face colour and Lip Gloss set in 2 variations
Eye and Lip Colour sets in 2 variations,  £30.00
Pressed powder duo with special compact design. The compact is
Read More