This summer Bourjois released a really amazing collection but it's the Aqua Blushes that really caught my attention, especially considering how popular were the brand's cream blushers.
These have a fluid gel texture and are promised to add radiance to the complexion.  They should also blend in and look incredible natural.  I personally like the cool, colour-matching design with a hygienic pump.
The shades are:
Read More
I am a huge fan of Max Factor's Miracle Touch Creamy Blush, so I was very excited about the launch of their new blushers – Creme Puff. There are six shades and I was sent three of them (and a new mascara).
Let's take a look.
These are multi-tonal blushes which, when the shades are mixed together, give you a gorgeous shade.
The colours that I have are:
 Lovely Pink, Use this shade for a hint of pink on fair skin
Alluring Rose, A shade with hints of gold colour; beautiful on warmer or tanned skin
Gorgeous Berries,  Provides a good pop of colour so works really well on darker skin tones
Here is a close up:
And the swatches:
Read More
I can get inspiration for the posts pretty much from everything, and often it is music.
The other day I have been listening to this song (The Echo Friendly "Panic" here)  with the  following lyrics: "Put on my blush and lipstick and try to look optimistic".I was having a rough time, so it made me think…
Makeup can be seen [and often is] as something shallow, and vain, but it is not necessarily so. If it makes you feel better, and lifts up your spirits, why not using it?
Of course, it won't change the situation, but it can be a great distraction, and even "help", during the worst times.
I think it is easy to get all apathetic when it's hard to see the reasons to keep going. But, when you make an effort and put on makeup, do your hair and nails, and spritz your favourite perfume – it makes a difference. Trust me, I know what I am talking about. After all, how can looking bad when you feel bad can help?
And… what are my "optimistic" shades of blush and lipstick. Definitely
Read More
Pink is the colour for Spring 2014, a lot of beauty brands have at least one rose-tinted product in their seasonal release. And it's not a surprise, what other shade can perk up your complexion and make it look fresh and youthful?
Even the promo photos of the leading luxury beauty brands [YSL, Givenchy, Lancome, Burberry, Dior, Guerlain] give us an inspiration on how to wear pink, which is always feminine and classy. And with all the variations of this prettiness, colour and texture wise, every girl, no matter what age and skin tone, can find a suitable product.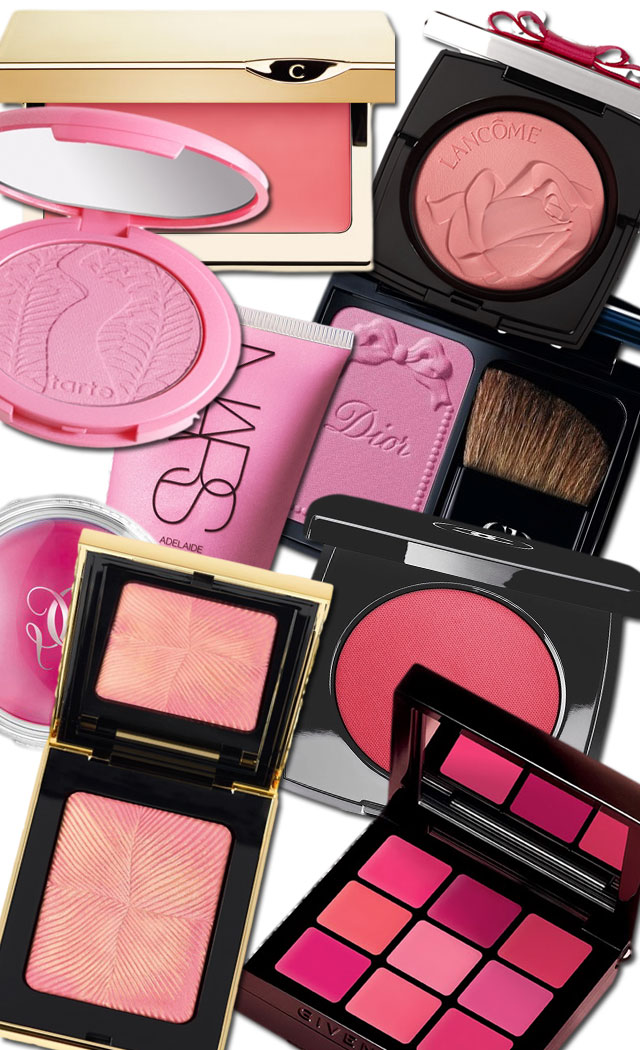 Here are some of the products you can choose from:
Clarins Multi-Blush Cream Blush in 02 Candy, Lancome Blush Highlighter, Tarte Amazonian Clay Blush in
Read More
Today I wanted to keep it very simple in terms of makeup, it's almost like the recent tag –  5 product makeup face.
I have used a very light base – BECCA's Luminous Skin Colour which looks very natural on, as if you are not wearing anything, so it won't cover any major imperfections. But it does even out the skin tone and  makes it [the skin] show through.
Then I added Daniel Sandler's Watercolour Blush in Flush, which is one my my favourites, beautiful perky pink with light, non-greasy texture and long-lasting formula.  It's perfect !
High Beam is one
Read More