I have confessed my love for Clarins Instant Light Natural Lip Perfectors (£17) numerous times already. So one more time one hurt, right?
Recently the brand added three new shades to the range and  I was actually sent all three to show you.
So the new shades are: 04 Petal Shimmer, 05 Candy Shimmer and 06 Rosewood Shimmer.
As you  already know, I love everything about Instant Light Natural Lip Perfectors. They have a beautiful balmy,  non-sticky formula which nourishes and moisturizes the lips and makes them smoother and softer. These "glosses" have  light caramel-y/vanilla-ry  scent and taste nicely, not that I am supposed to know
Below you can see the close up of the applicators.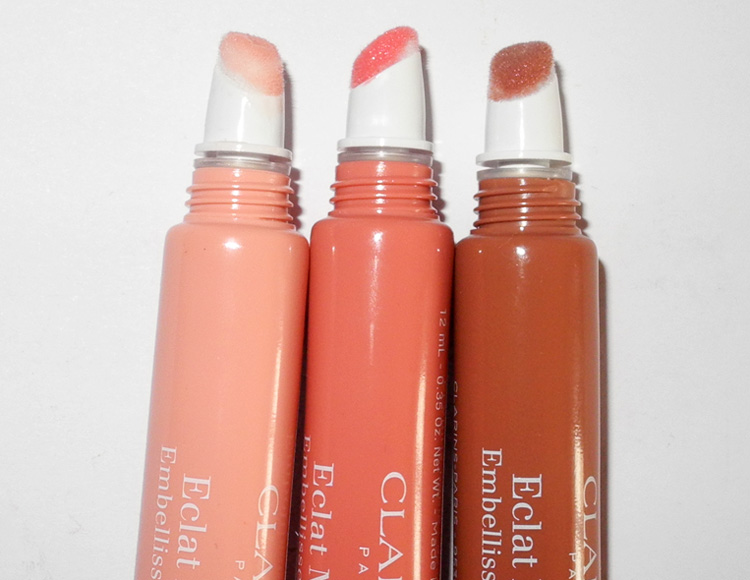 As for the
Read More
I've stayed most of the Saturday at home as I had guests so wanted to keep it very simple. Here are the products I wore.
Face
Rouge Bunny Rouge's Tinted Moisturiser Sketches on Water is my latest obsession. It is perfect for winter, it doesn't enhance any dryness and looks great even on the weather beaten, dehydrated skin! Gives a very natural coverage and people won't be able to tell that it's not just your skin.  The coverage is enough for me but you may want to use concealer locally. I use shade Adansonia but you can see my swatches of all shades here.
The brand's Blush Wand in Rubens is a relatively new product for me but so far I am loving it.
Eyes
I've used
Read More
Here is a preview of Burberry Beauty makeup collection for Spring 2013 which is all about vibrant shades for lips and cheeks and simple eye makeup, as seen on Burberry's SS 2013 catwalk.
You can get a wash of colour on the eyes with the new shade of Sheer Eyeshadow (£23/$29)  - 26 Gold Pearl.
There are two new  Light Glow Natural Blushes ( £29/$42): warm toned 09 Coral Pink and a gorgeous cool toned 10 Hydrangea Pink.
Four Lip Glow Natural Lip Glosses (£19/$27): 19 Mallow Pink, 20 Pink Sweet Tea, 21 Fondant Pink and
Read More
If you are a regular reader, you probably know my love for Benefit's sets, so today I want to show you their Feelin' Dandy set (£24.50/$28).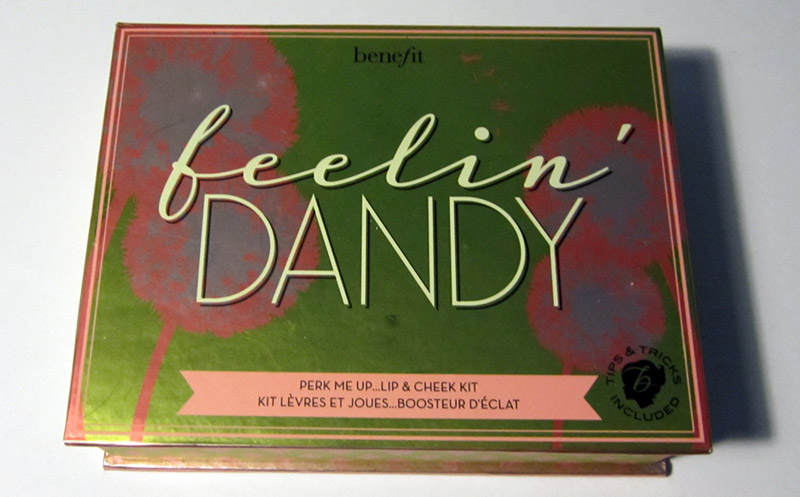 It comes in a cute packaging, as usual, and contains the following products:
0.13 oz Posetint, 0.1 oz Dandelion,0.13 oz High Beam, 0.22 oz Ultra Plush Dandelion and  Mini powder brush. You also get a mirror and a step-by-step  tutorial.
Posetint
I am already a huge fan of ChaCha tint and Benetint and I really do hope that Benefit bring out a berry tint in the future. It is a stain that can be used both on lips and cheeks but I personally love using it on cheeks much better.  It gives a gorgeous pinky tint and stays on really well. Just make sure you blend it quickly, as it does set.
Dandelion
I love this pale pink blusher for winter time, it gives a beautiful flush on my light skin, which looks very natural, as if I just had a walk. I also like how it blends into the skin, although I like the staying power of Posietint better, of course.
High Beam – full review here.
I really
Read More
Remember my post about MeMeMe cosmetics?
I've actually got one set for myself to try and let you know my opinion.
I've got a Bestseller Gift Box in Pink which includes:
Blush Box in Pink
Light Me Up lipgloss in Illuminate
Long lasting nail gloss in Graceful
All products separately would cost me  £20 but they retail for £15.50 in a set which also comes with a beautiful gift box. But http://www.cocktailcosmetics.co.uk/ (they ship Worldwide) actually had the set for £10 so I've decided to try it.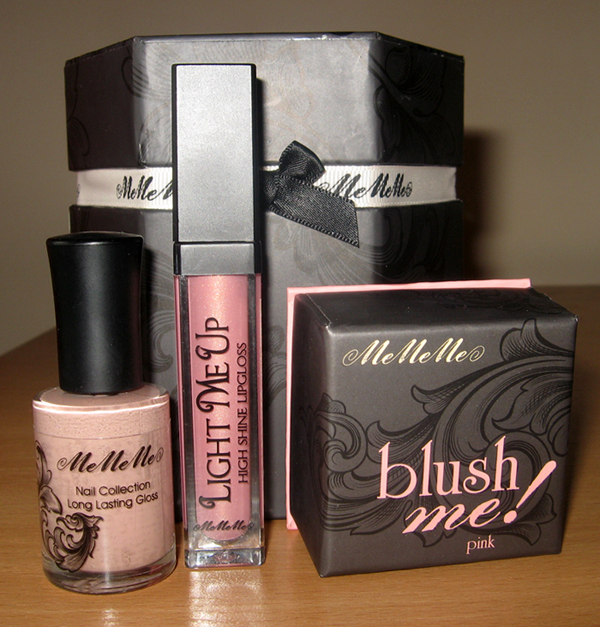 To tell the truth, I think this is a brilliant set for the price! It would make an amazing gift and also would recommend this set to anyone who is just starting their makeup collection. I obviously did not need this set but was curious to try the brand.
Blush Box in Pink
It comes in a cardboard packaging with a mirror and a brush.  It is a beautiful cool-toned candy pink with shimmer. This is a prefect blush for winter in my opinion as it gives just this beautiful 'cheeks after a walk on a frosty day' look.  The shimmer is delicate and looks great in this blush. I really like that the colour is buildable. You can get a very subtle effect but can also 'pack it on'
.
Light Me Up lipgloss in Illuminate
I was actually expecting a different shade based on the promo photo (pale blue based baby pink) but it turned out to be a pinkish nude with tiny silver shimmer instead.
Light Me Up Gloss really
Read More