Burberry is one of those shows that I get excited about, I always want to see what kind of look Wendy Rowe (go and read her website, it's awesome) would create to accompany the beautiful clothes.
And the AW look really caught my attention because of the gorgeous nudish purple/pink shades on the eyes and a chic autumnal purple on the nails.
So what products were used?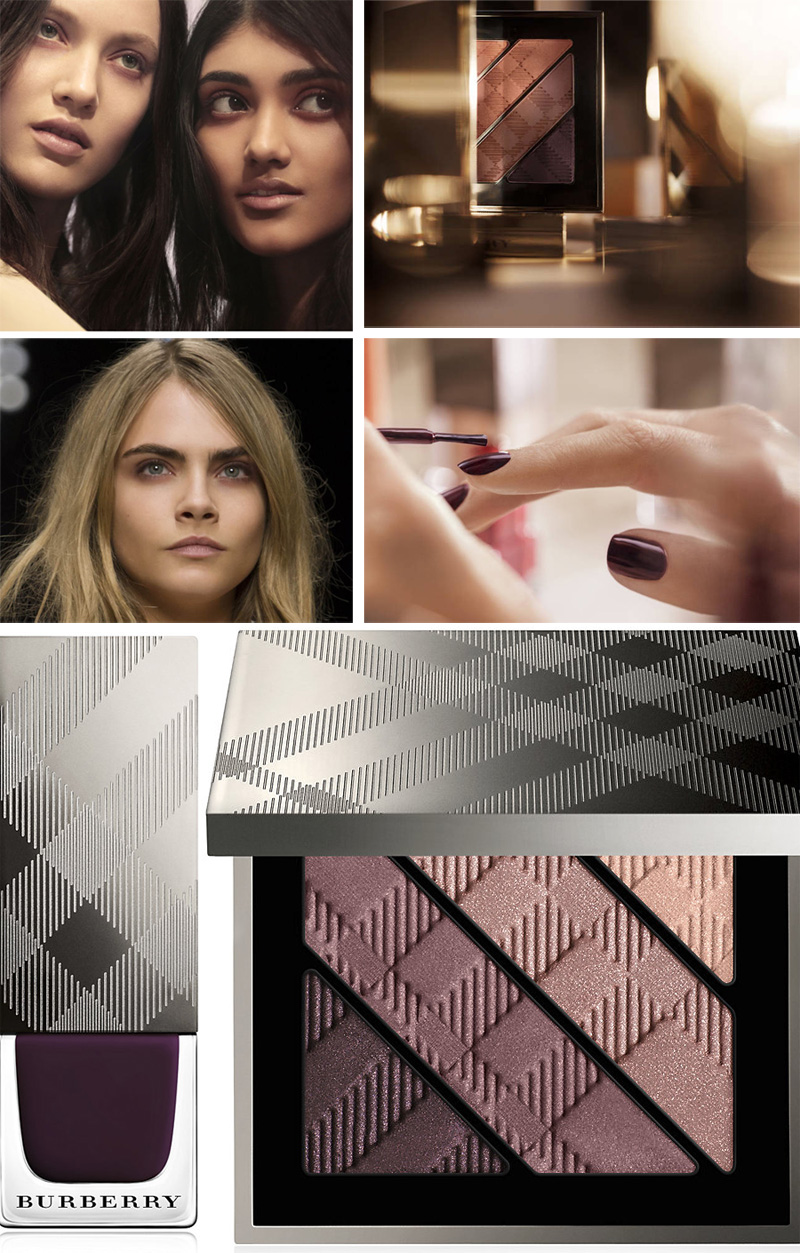 Complete Eye Palette in Nude Blush ( get it for £40) and  Nail Polish in Elderberry (available for £15).
There are a lot of amazing new palettes for AW 2014, but I'd say that  this Burberry one is the coolest. And Burberry eye shadows are truly amazing, so you can't go wrong with them!
What other new
Read More
I love pink lipsticks, I really do. And I have quite a few, so I've decided to pick up five that I am loving at the moment to share with you!
Rimmel Colour Show Off Lipstick in Pink Gossip (full review and swatches)
I adore this lipstick line from Rimmel (and not only this one, I think they make the best affordable lipsticks).  It has a nice texture, beautiful flattering warm toned pink shade and a matte finish, which I personally don't find to be drying. In fact, I've used up half of this lipstick, if not more, and that says a lot. I only wish they had a different packaging but, I guess, most girls love pink…
Illamasqua Lipstick in Immodest (review and lip swatches)
Illamasqua do know how to make a lipstick that catches attention,  this bright, pigmented, matte pink will brighten up any makeup look.  Just make sure
Read More
I don't like pink in anything but makeup. And I LOVE pink in makeup, especially cool-toned pinks. I also love roses, so the fact that the Spring 2014 Givenchy collection is called Over Rose, and is all about pink makes me uber happy.
In fact, this is definitely among my favourite Spring collections.
I love how Nicolas Degennes, Make-Up and Colour Artistic Director Givenchy, is describing it:
"Removed from a certain naiveté with which it is often associated, pink is a subtle colour that delivers multiple messages. Gourmand, it is as enchanting as a river of strawberry cordial. Pink candyfloss from childhood. Romantic, it is draped in poetry and tenderness. Sensual and excessive, it blossoms in extreme femininity."
Sounds really beautiful, and looks gorgeous [the collection], too.
Must Have Prismissime Euphoric Pink, £44.50
Nine pretty pink shades for lips and cheeks: Passionate, Loving ,Youthful, Romantic, Tender, Childlike, Aphrodisiac, Sentimental, Dreamer. This looks like the product of this Spring.
OMBRE COUTURE Cream Eyeshadow No. 10, Rose Illusion, £18
This shade is a part of the Spring collection, but there is a new line of the permanent shades of
Read More
Spring 2014 makeup collections will be available just in several weeks, so it's time to take a look at some of them.
And, as you can guess, most of them are all about the pink colour. Just like the YSL's Flower Crush with Cara Delevigne on the promo image with glowing rosy cheeks and lilac eyes. With the pink background, on top of a man peonies.
The star of the collection is the gorgeous  Pivoine Crush eye palette. And I personally plan to take a look at it, when the collection is out.
As for the lip products, there are ten shades to choose from:
Gloss Volupte: 104 Prune Organdie, 03 Rose Merger, 49 Terriblement Fuchsia, 19 Rose Orfevre.
La Lacque Couture: 32 Rouge Avant-Gardiste, red;  33 Bourgogne Artistique, bourdeaux.
Rouge Volupte: 31 Fuchsia Storm, 32 Jealous
Read More
I personally really love lilac and rose shades in makeup (and only in makeup),  as they help to create a youthful and fresh look. Such shades  are amazing for Spring, so the  new Bobbi Brown's Lilac Rose collection is just spot on.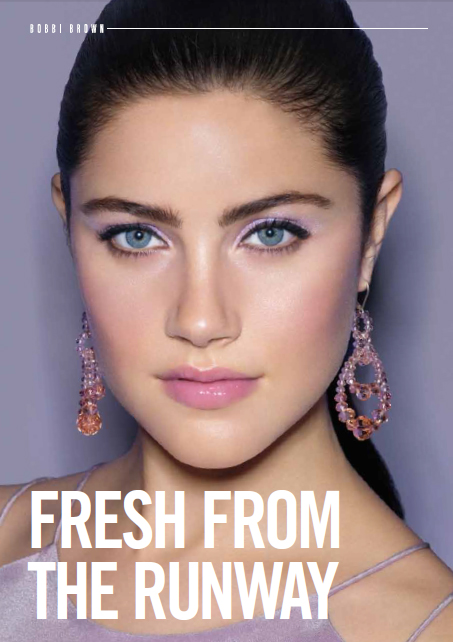 This collection includes:
Lilac Rose Eye Platte (LE), £45
Eight eye shadows in  dusty pinks, heather greys and lily shades that complement all skin tones: Ivory Eye Shadow, Heather Brown Shimmer Wash Eye Shadow, Pale Rose Eye Shadow, Dusty Lilac Eye Shadow, Barely There Eye Shadow, Black Chocolate Eye Shadow, Stormy Grey Shimmer Wash Eye Shadow, Pink Lily Metallic Eye Shadow.
Lilac Rose Shimmer Brick (LE), £32
Featuring bright pink, golden pink, and icy pink pearl pigments.
Lip Gloss (LE), £17
New Rose, New Pink
Read More