Looks like it's already a tradition to write about Essie and Orly together. So let's preview the brands' holiday collections today.
Essie:
Interesting that this collection is all about different shades of pink and ruby, there is also an ivory and a molten gold.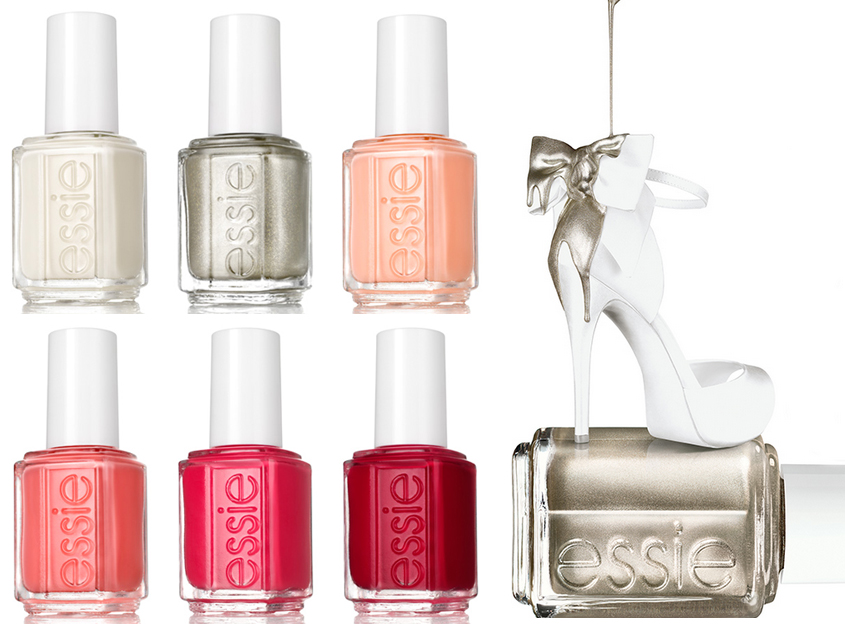 Jiggle Hi, Jiggle Low, own the night and take center stage in shimmering style with this bold molten gold.
Jump In My Jumpsuit, do the happy dance with this jubilant juicy red that's very of the moment.
Tuck in My Tux, tailored to perfection this silken ivory crème is devastatingly elegant and in total control.
Double Breasted Jacket, an unstoppable passion for fashion gives this tourmaline ruby a luxurious advantage.
Bump Up The Pumps, step out in this raucous coral mauve that will keep you warm all season.
Back In The Limo, take a spin in this fresh take on a sheer bright ripe melon – and roll up in style.
You can  purchase Essie from Nordstorm and from Beauty Bay.
 Orly:
This is a
Read More
This summer Tyen was inspired by the legendary  bird of paradise that supposedly flies in the sky, without never coming to earth.
The promo images are a real eye candy and the shades of this collection are a true summer feast, bright  vibrant and juicy: pinks, corals, tans and all variations of green and blue.
The model on the promo is Daria Strokous and I think she pulls of blue pretty well!
The products are:
Jelly Lip Pen £19
476 Ilhabela
516 Copacabana
636 Carioca
656 Gaïa
Diorskin Nude Tan Paradise Duo £40
001 Pink Glow
002 Coral Glow
 5 Couleurs Eyeshadow, £40
374 Blue Lagoon
434 Peacock
Dior Addict Lipstick, £24
431 On The Beach
471 Flamingo
751 Exotique
771
Read More
Most people usually wear dark nail polishes for Autumn/Winter but Dior suggest we brighten up our days with their new nail polish collection.
These three vibrant nail polishes were released to celebrate the launch of Dior's  2013 Cruise collection.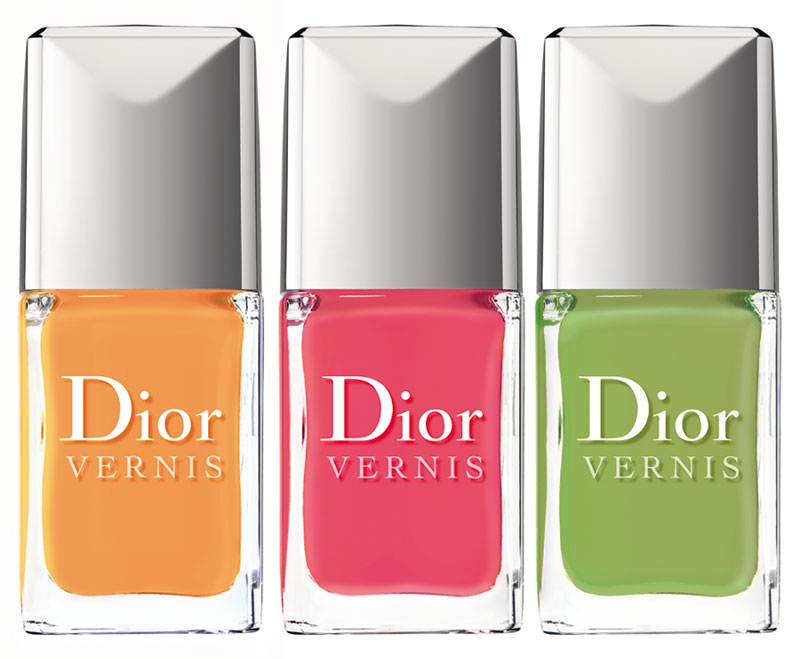 Mango (438): A deliciously fruity and radiant yellow.
Pastèque (658): A rich and sensual pink with an aquatic sheen.
Lime (602): A sparkling acid green for colour block nails.
Each is £18. Which one do you like the best?
There is also a new nail polish collection from Le Metier De Beaute. The inspiration is "Ming [Dynasty] meets Modern".
Here is the brand's
Read More
I encourage my friends and readers to experiment with the colours they wear. So I thought I should do it, too! This is why I went out and bought this barbie pink nail polish.
Now seriously, me wearing such nail polish is like a lady with a  very conservative taste wearing a black nail polish.
I only love pink in lip  products and blushes, everywhere else – it's a big n0-no for me!
My favourite pinkish nail polish is Rimmel's Funtime Fuchsia  but it is more of a bright fuchsia pink. I also have Essence Vip Appeal which is like a dusty pink . It was a huge deal for me to wear it.
I am a big fan of
Read More
I am wearing a pink nail polish for the 3rd time in my life! I can imagine how much you all are surprised. But everything is very simple. I just don't like pink. That's it! For the first time I wore pink nail polish for the wedding of my best friend who said that I should wear a pink dress. At first I thought this is some kind of a cruel joke (as she knows that I would never wear a pink dress) but unfortunately, it wasn't.
The second time  I wore pink was when I've got this nail polish several months ago in summer.  I've wanted to try it   but I forgot to take the photos of back then. So now I am wearing this nail polish for the second time!  It feels very strange to see my pink nails but it's ok I guess, not that bad after all.
As for this nail polish, I am very
Read More