Sometimes it feels really weird that I love makeup. My Mum couldn't care less about it, and I did not really read glossy magazines or watch beauty shows on TV growing up.  (I did do it all but it was when I already knew that I love all things beauty).
My Mum did have quite a few lipsticks and a mascara but she was not obsessed with all those things and wore makeup only for special occasions. She did like perfume though, as long as I remember.
So I've decided to ask her what makeup products she truly loves. And since I've mentioned perfume – her most used one these days.
Before I start I have to mention that she does use  foundation and mascara occasionally but  she doesn't really have a favourite and would just use whichever [I give her]. However, the  products shown above she loves and uses on a regular basis.
As you can already guess, Mum's favourite makeup product is a lipstick. She has a fair complexion with dark eyes and very dark hair so bright reds and berries look amazing on her.
Yves Saint Laurent Volupte Sheer Candy in 06 Luscious Cherry (review and swatches).  This is her
Read More
Love it or hate it, but VDay is this weekend. For me this is a very special day, as on 14th of February I wrote my first feature for Makeup4all. And it was 7 years ago! Time flies…
But back to the beauty releases. Here are some that are worth your attention. Of course, you can always get anything from any new collection but these were created just for the Valentine's Day.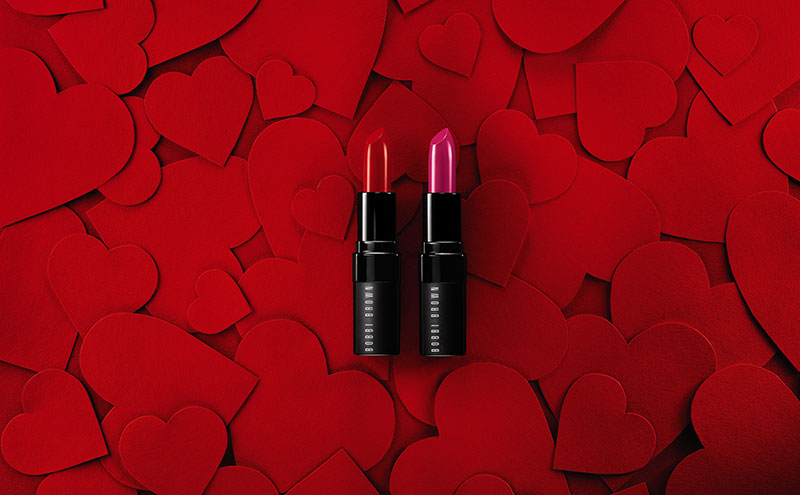 Bobbi Brown Brown Red and Pink Collection. There are lip glosses, nail polishes and lipsticks in red and pink. Above you can see Rich Lip Colors (£20) in Ibiza Pink and Blazing Red. You can get these from Selfridges and Nordstrom.
Being a rose fanatic, I wouldn't mind getting this for myself, ha! Diptyque Eau Rose Roll-On limited edition (available from Space NK for £65 and  $150 from Neiman Marcus for 100 ml). The notes are: Bergamot, Lychee, Rose, Cedar, Musk.  The print for this LE was created by Olympia Le-Tan.
Lush  always bring out a collection to celebrate love. I like the look of
Read More
Here is a look at my current makeup routine, and we are talking about morning routine, not a special night out or not even the weekend morning when I have time, can relax and all. During the week days, I often do my makeup in a taxi, or even  public transport. Yes, I have already learned how to apply the liner on the go. The things I do to sleep those extra 10 minutes.
I always see how people recommend that when you want to save when it comes to beauty products, it should never be a base. Ironically, my foundation is the cheapest product from the selection but it is really lovely. It gives that beautiful sheer dewy finish that is my favourite. Sadly, it seems like it has been discontinued.
And yes, there are no concealers, correctors or powders. To be honest at least 95% of the times I can't be bothered with a concealer, I know this may sound shocking but I don't care if I have some darkness under my eyes, in fact I am not a fan of the opposite, when I layer 3 products and it looks way too perfect. Maybe that all sounds weird but this is the way I like it. My skin is dry and the makeup last on me but when I want a powder – I go for this one.
When it comes to eyes – I love my eye makeup. I can
Read More
It's been a while since I've posted about the things that inspire me, so here we go…Plus, November seems like a perfect time, as I can't think of anything nicer than watching an interesting movie/reading a great story with a cup of tea when it is dark and cold outside.
First of all, I really enjoyed the last series of Downton Abbey, how gorgeous the is 1920's style, I was mesmerized by everything, those dresses, jewellery and head pieces are to die for. If I only I could dress like that, at least once in a while.
And how sad is the fact that it's the last season. Can't wait for the Christmas special, and I want it to be a happy ending for everyone, life is tough enough, so I want to enjoy a fairy-tale on screen at least.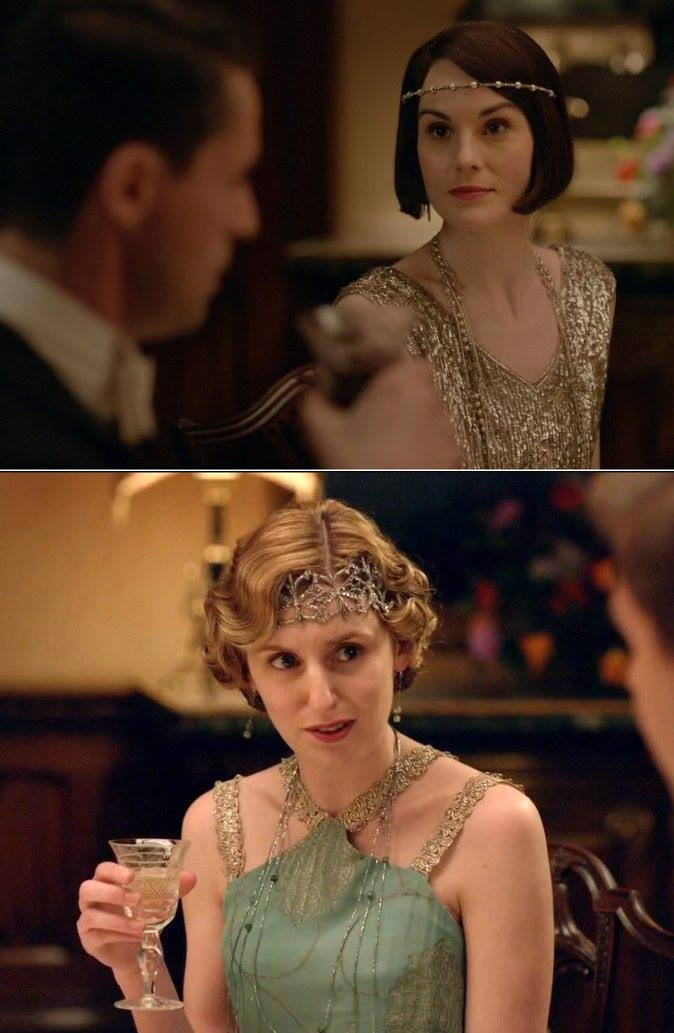 I've also  had a chance to watch Diana Vreeland: The Eye Has to Travel documentary finally and loved every minute of it. I had to pause a lot to look carefully at all the images, pure eye candy.
I am loving the lipstick and the
Read More
Givenchy Les Nuances Glacees Makeup Collection for Christmas 2015 is a well-edited luxury release with a crispy white glittering packaging.
You get a La Palette Glacee, six eye shadows, inspired by iced chocolate. According to Givenchy, these shades are about reflective pearlescent particles in different sizes create a deep 3D effect.
A special edition of Le Rouge, Le Rouge Glace in a beautiful festive shade.
Bronze Liner Vinyl and bronze Noir Couture Volume mascara. There is also a
Read More