Here is a look at my current makeup routine, and we are talking about morning routine, not a special night out or not even the weekend morning when I have time, can relax and all. During the week days, I often do my makeup in a taxi, or even  public transport. Yes, I have already learned how to apply the liner on the go. The things I do to sleep those extra 10 minutes.
I always see how people recommend that when you want to save when it comes to beauty products, it should never be a base. Ironically, my foundation is the cheapest product from the selection but it is really lovely. It gives that beautiful sheer dewy finish that is my favourite. Sadly, it seems like it has been discontinued.
And yes, there are no concealers, correctors or powders. To be honest at least 95% of the times I can't be bothered with a concealer, I know this may sound shocking but I don't care if I have some darkness under my eyes, in fact I am not a fan of the opposite, when I layer 3 products and it looks way too perfect. Maybe that all sounds weird but this is the way I like it. My skin is dry and the makeup last on me but when I want a powder – I go for this one.
When it comes to eyes – I love my eye makeup. I can
Read More
It's been a while since I've posted about the things that inspire me, so here we go…Plus, November seems like a perfect time, as I can't think of anything nicer than watching an interesting movie/reading a great story with a cup of tea when it is dark and cold outside.
First of all, I really enjoyed the last series of Downton Abbey, how gorgeous the is 1920's style, I was mesmerized by everything, those dresses, jewellery and head pieces are to die for. If I only I could dress like that, at least once in a while.
And how sad is the fact that it's the last season. Can't wait for the Christmas special, and I want it to be a happy ending for everyone, life is tough enough, so I want to enjoy a fairy-tale on screen at least.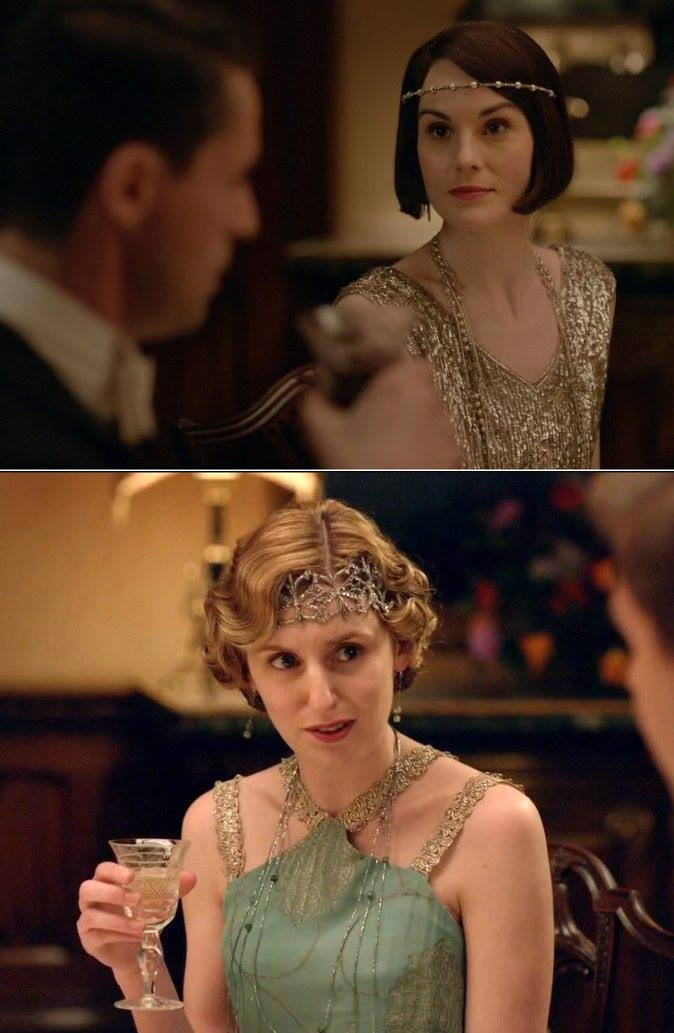 I've also  had a chance to watch Diana Vreeland: The Eye Has to Travel documentary finally and loved every minute of it. I had to pause a lot to look carefully at all the images, pure eye candy.
I am loving the lipstick and the
Read More
Givenchy Les Nuances Glacees Makeup Collection for Christmas 2015 is a well-edited luxury release with a crispy white glittering packaging.
You get a La Palette Glacee, six eye shadows, inspired by iced chocolate. According to Givenchy, these shades are about reflective pearlescent particles in different sizes create a deep 3D effect.
A special edition of Le Rouge, Le Rouge Glace in a beautiful festive shade.
Bronze Liner Vinyl and bronze Noir Couture Volume mascara. There is also a
Read More
Since it was kind of a lipstick week, it would make sense to dedicate a "Want It" feature to a lipstick. Please meet YSL's Rouge Pur Cuture from Kiss & Love Collection.
Even if you have tonnes of lipsticks, like I do, how can you possibly say no to this gorgeous release? Those tiny kisses are to die for. The shades available in this design are: 
Read More
As promised, here is part two of the new lipstick launches for AW 2015. And it is a lip lacquers/ liquid lipsticks edition. Let's take a look…
MAC Vamplify Lip Lacquer, £18 and $20 from Nordstrom.
Official description: "Most dramatic lip gloss yet. Infused with a new colour-boosting technology, the formula is loaded with high-powered pigments. One swipe loads lips with attitude, as a combination of lush natural oils polish with moisturizing colour. The formula contains coconut, sweet almond, avocado and sesame "
Available in 14 shades,  shown in Speed Up (bubblegum pink)
Estee Lauder Pure Color Envy Liquid Lip Potion, $30 from Neiman Marcus, £20 from Harrods
Official description: "Innovative liquid lipstick-hybrid plumps with continuous moisture. Saturated with high-intensity colour, without sticky shine lips look pouty, sculpted and sexy. The creamy, moisture–rich formula glides on in one effortless swipe of bold liquid colour. Goes on wet. Comes on strong. Lasts up to
Read More