I was trying all that bronzer/golden eye shadow/nude lips look for a while but I came back to what I love and to what works for me – red and berry.
After a week of being sick at home, I've decided to go and get some new makeup products, as  a little pick-me-up treat and since I haven't got anything new in forever (and I mean colour & cosmetics, not beauty products in general). And I've decided to get some drugstore products I've been meaning to pick up  for some time now.
First of all, Bourjois  Rouge Edition Velvet Lipstick (you can get it on-line for £8.99 from Feel Unique).
Yes, just when their Aqua Laque  is the new big thing  – I've finally got the original version. And I really, really love it.  It feels weightless on the lips and gives a gorgeous matte wash of colour. I've chosen the shade 01 personne ne rouge which is a beautiful red. Stay tuned for a detailed review and lip swatches.
Maybelline ColorDrama Intense Velvet Lip Pencil in 310 Berry Much.
Another product I've been meaning to get for a while but never did since I have so many berry and plum lipsticks in my
Read More
Rouge Bunny Rouge re-launched all their lipsticks and I have already showed a preview here but it's time to take a closer look.
I was  sent all five shades from the Sheer Lipsticks Succulence of Dew range, and here they are.
It is interesting how I was recently reading about a "lipstick wardrobe" that  every girl should have, and I think that RBR nailed it with their shade selection. Here we go…
 MUSINGS – "Wet effect, medium transparency, natural pinky rose"
This is a such a pretty and fresh every day colour.  It is a perfect balance of nude, peach and pink  – would go with just any makeup look.
PERFUME OF HIS GAZE - "Wet effect, medium transparency, cool toned rose taupe"
Surprisingly this was my most worn shade.  It will be a
Read More
My friend shared this quote recently, and I loved it so much, that I thought I'd share with you, too.
It is about red. Red, is truly the most beautiful and mesmerizing colour. My love for it is endless…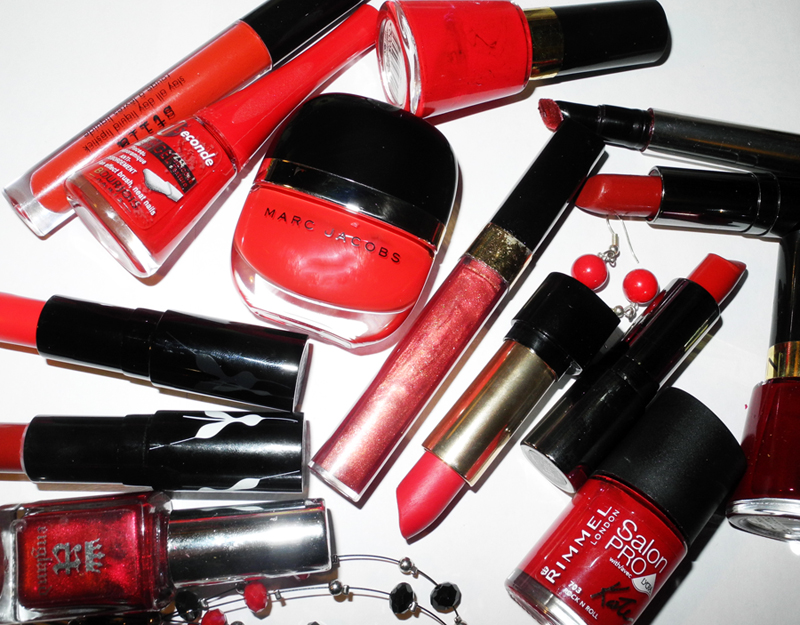 "The symbolism of red is made up of life, death, femininity, virility, violence, happiness, evil, saintliness, holiness, luxury, destitution, euphoria, and laughter. The murky red of brothels. The sumptuous red of theatres with their rich velvet curtains. The colour of the devil's robes and the cardinal's vestments. The red of idealists and madmen. The red of Fellini, Kurosawa, Picasso, and Caravaggio.
The
Read More
If you follow me on Instagram or read my About section – you have probably noticed that black and red are my favourite colours. I can never have too many black clothes or too many red lipsticks and nail polishes.
I have written about that so many times, but today I want to share my latest red lip combo obsession which I have discovered "by accident " and have been wearing for weeks now. It is the red  that I have been rocking all holidays. I even included a photo…
So what are the products?
ArtDeco Soft Lip Liner Waterproof in #8 (review and swatches) (It is available for £8.40 from Beauty Bay.)
I have shared my love for this so many times… I like how long lasting and matte it looks, and the deep cool toned red. But I just wanted something brighter and warmer. So I have decided to put Stila Stay All Day Liquid Lipstick in Tesoro (review and swatches;  £15/$22. You can buy Stila from Sephora and Beauty Bay. Sephora) on top. On its own Stila is too warm and orange for my complexion. But together it was a dream-came-true combination.A classic matte, vibrant, full-on red! Show stopper, if you want.  It also
Read More
Can you believe that it's almost the end of Autumn? I was actually curious to see what were the most popular features in the last month, and here are the results.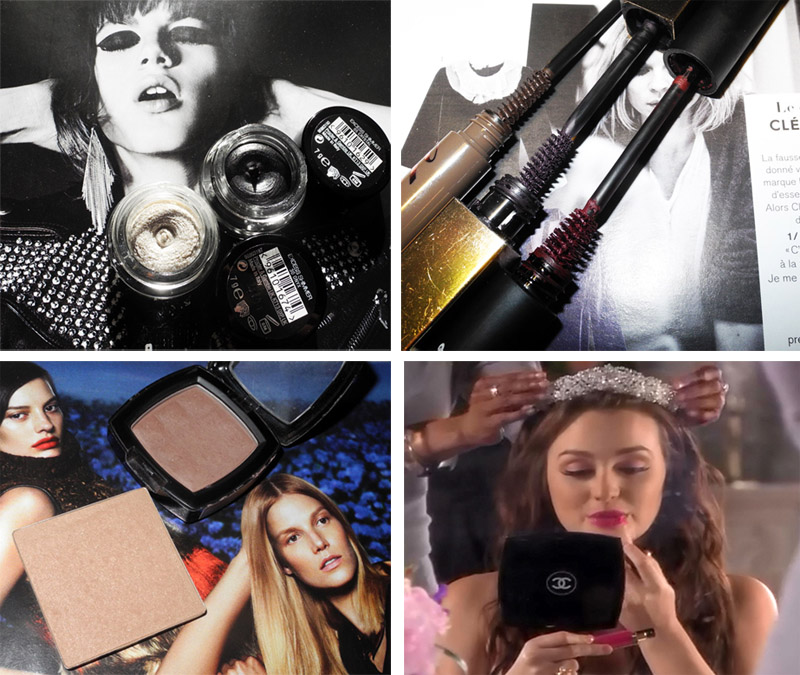 Review of the new fantastic shimmer eye  shadows from Max Factor - it is love.
A lot of people read a post about my October beauty favourites.
Red lipstick – my ultimate makeup love, so I had to do this round-up.
Luxury beauty products are amazing, but sometimes affordable ones are just as good (minus the chic packaging). My current top 5.
Cheek products that have been rocking my world lately. Inspired by the
Read More