I haven't been buying that many beauty products recently ( I feel like I am saying that all the time), but here is what I've got in the last several weeks.
Kerastase Specifique Bain Stimuliste GL
I am a huge Kerastase fan, and always love trying new products from them so this time I've decided to buy a shampoo which should stimulate the growth of hair. I've heard some positive things about it, so can't wait to see if it is true actually.
Batiste Original Dry Shampoo, mini size
I have a big can of Toni & Guy dry shampoo but wanted something small that I could take in a handbag with me. And you just can't go wrong with Batiste.
Rimmel Kate Moss Lasting Finish Lipstick in 45 (review and swatches)
Read More
Since I am such a huge fan of Rimmel Kate Moss original and matte lipsticks, it was just a matter of time till I'd get one from their newest nude collection. If you follow me on Instagram, you could already see all the beauties.
There are five shades in general and I loved N45 the best, as it is a cool toned mauve-ish nude.The lipstick comes in a cool nude tube with a silver details and white Kate signature.
The formula is great, it gives a light coverage which can be layered for a more intense colour. It goes on smoothly and has a beautiful sheen. I don't find it
Read More
I had to get the new Kate Moss matte lipsticks for Rimmel which are new for Autumn.  I really love the original Kate Moss lipsticks so had high hopes for these.
I have got the berry 107 shade (surprise-surprise). And, oh my goodness, it is awesome!
First of all,  the design is great, you can never go wrong with red and black, in my opinion.
They go on  smoothly, the colour applies evenly and opaque with only one coat. Although this is a matte lipstick, it does not look very flat and chalky on the lips and does not dry them out. The staying power is decent, as well.
Here is how it looks like on the skin.
It is a beautiful berry colour which is not very dark and will be perfect for those who want to embrace such shade but
Read More
I am sorry, did not have time to schedule any posts (and had a very busy week), although  there are so many things I want to tell you about.
Here are some of my newest products, so expect to see reviews soon.
And today I have finally bought OPI's Every Month in Oktoberfest!  It is such a gorgeous shade, can't wait to paint my nails with it.
And what is the latest beauty product you've  got?
Read More
I am a huge fan of Kate Moss Rimmel lipsticks. I think that for a very affordable price you get a very high quality lipstick. These are seriously some of the best lipsticks I have tried, even compared to the luxury ones. I have several shades and have actually reviewed two of them (see here).
This is why I am very excited about the new matte lipsticks for Autumn. The original lipsticks come in a black package and these come in red.
I love the makeup Kate is wearing on the promo a lot!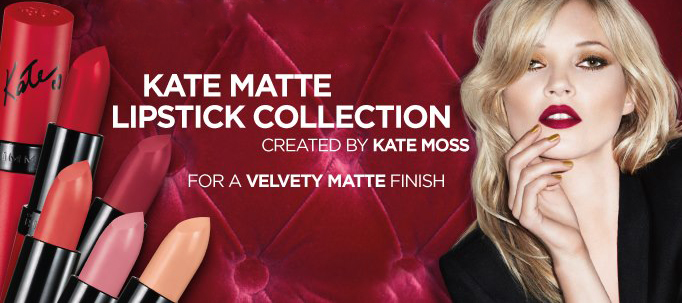 There are five shades:
Read More