I have already reviewed Rouge Bunny Rouge's Quartz Eyeliner in Amethyst  Essence but this week the brand actually launched a brand new shade – Tanzanite Essence.
And, oh my goodness, it is gorgeous! It is a mid-toned blue with silver shimmer. But RBR describe it in a more sophisticated way, as they do everything: "toned down medium blue, ablaze with opalescent sparkle".
As I have already mentioned, this is a beautiful colour, and I loved wearing it on my (brown) eyes today. Although it is shimmery, it doesn't look over the top for a day makeup. You can also build up the intensity and the thickness of the line, which is shown on the swatches below.
Also, as mentioned in the previous review, in my opinion, these eye liners are just perfect for
Read More
Great news for all the Rouge Bunny Rouge fans, especially for the fans of their fantastic eye shadows.
This month the brand launches two new shades that were featured in the latest look Utopia.  And I actually  have both shades to show you.
The shades are:
Rain Dove:  Lightest taupe with rosy gold highlights – overall satin finish. But, according to the brand, the colour is very complex and might look slightly different depending on the skin tone.
Rufous-tailed Weaver: True medium taupe with bronzy-gold highlights – overall satin finish. Again,
Read More
I have already written about a lot of Rouge Bunny Rouge eye shadows but never posted about one of my most-used and loved one (and one of the newest shades) – Eclipse Eagle. I have actually featured it in my November favourites, so  it is about time for some swatches.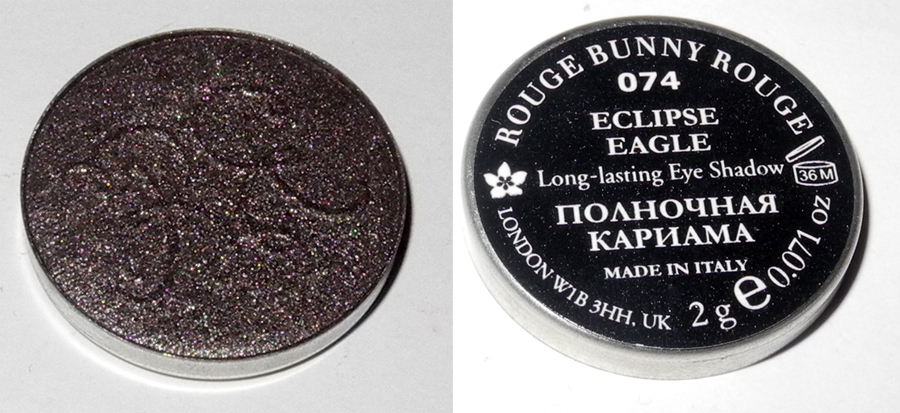 Since I have written a lot of reviews about these eye shadows, you can just click the link above for all the details… But take a look at this gorgeous shade.
You can use it on it's own, paired with some eye pencil and mascara for a smoky eye. Since it is a complex and multi-dimensional shade – it  looks beautiful and makes a statement without "any help" from the other shades. That is the kind of
Read More
Utopia look from Rouge Bunny Rouge made me realize that  I never wrote about one of my favourite products from the brand – their Sheer Lipstick Succulence of Dew in Murmurings.
It is interesting how I have been wearing it paired with Marco lip pencil, which I really love and have already written about, just like in the latest look, which Rouge Bunny Rouge suggest for Autumn.
I have already reviewed Sheer Lipstick Succulence of Dew lipstick, but in the other shade, so I won't repeat all the things that I've said, since you can read all the details. In a nutshell, it is a lovely lipstick which feels comfortable  and
Read More
Today I want to tell you about the lip product that I really like and it's Rouge Bunny Rouge's Long-Lasting Lip Pencil Forever Yours in Marco.

I find that the name Forever Yours is a good one for this product, as it is very long-lasting. Despite being matte, the formula is soft and glides on easily. And I love using it all over the lips. For a natural effect I then blend it in with my fingers or – for a more statement visual  I just add two layers to build up the colour.
I would suggest using a lip balm before (but not straight before the application), as your lips need to be a a good condition for such product.  Obviously, being a
Read More