First of all, how exciting is the news about Lisa Eldridge being the new Creative Director for Lancome (read my interview with her here and here)! I can't wait to see her new creations for the brand.
And here is the first collection – French Innocence for Spring 2015 with blossoming pinks and greens. And how pretty and sweet is the promo image?
The products are:
Lancôme's My French Palette, £42/$58
Palette inspired by the atmosphere of a Parisian garden in the Spring contains 9 shades in different textures from matte to iridescent. You get six pinky tones, pearly grey and two colourful greens.
Khol Hypnôse Waterproof, £18.50
Vert Tuileries, a tangy contemporary green
Gris Rivoli, an elegant taupe grey to subtly soften eyes.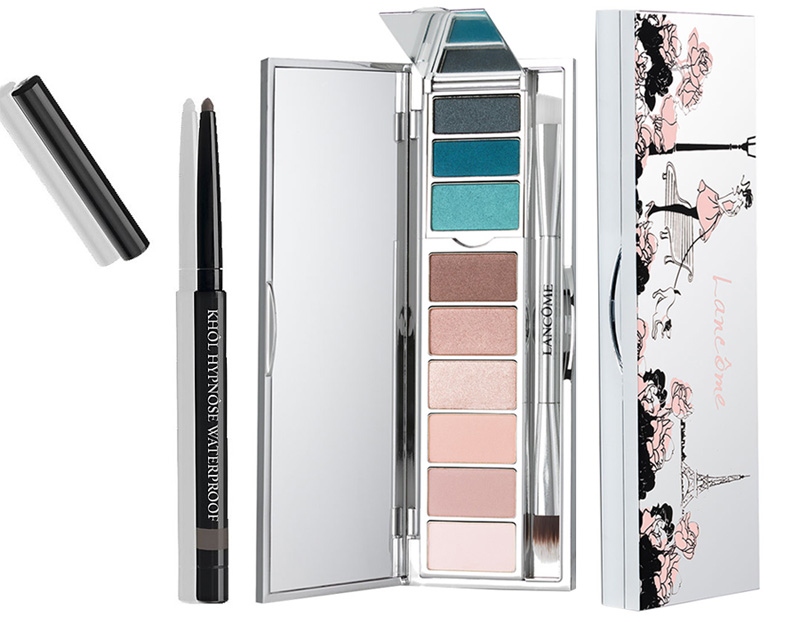 Lip Lover, £18/ $23
Looks like that  the most popular makeup products this Spring will be lipstick… But not just any kind of lipstick, but a sheer, glossy, balm-like lipstick.
Chanel Coco Rouge and Dior Addict (WANT) now also YSL is presenting the new line of lipsticks which are called Volupte Sheer Candy. They will replace the Gloss Volupte and will be out in May.
Maybe you are a fan of Guerlain, Givenchy or Lancome? They will have the new lip products as well, let's take a look.
Lancome will release a new lipstick L'Absolu Nu which should be available in March and judging from the looks of the celebs who were wearing it, looks like a lighter version of the  Absolute Rouge lipstick.
According to Michelle from the Beauty Editor, Givenchy will have a new lip product as well –