Tag: sparkling eye shadows
I was very excited to try this beauty from Bobbi Brown – Sparkle Eye Shadow (LE) £20/€30 in Black Chocolate which is a part of  Uber Basics Pretty Powerful collection.
This is a dark brown eye shadow with sparkle and, if you are a regular reader, you will know that I love my dark browns.
Here is how it looks like in the pan.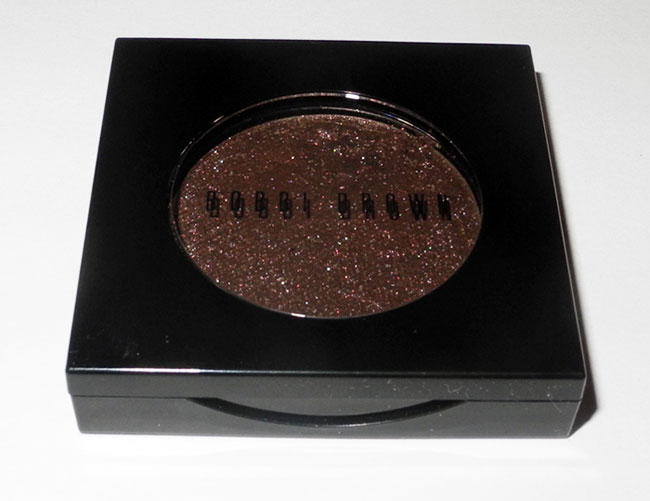 I was worried that it may  be  a bit too much for the day time but the best thing about this eye shadow, is the fact that it looks different in different light. In the day the sparkles looks wearable, you don't end up looking like a disco ball. But  in the evening, when you need some oomph, the glittery bits look fantastic in the electric light, they  do sparkle!
Although these are glittery eye shadows, the texture is very smooth and
Clarins recently launched a new range of eye shadows ( £16/$20) in 16 shades which are divided into four groups.
I actually did get three eye shadows to show you, so here they are. I have: 01 White Sparkle Illuminator, 03 Petal and 16 Vibrant Violet.
Although these are not the shades that I would choose for myself, I do like all three a lot.
01 White Sparkle is a silver glittery eye shadow which I personally use all over the lid with an eye liner and lots of mascara. It can be also used on top of other  eye shadows. This is a great shade for Christmas actually.
 03 Petal is a very beautiful  satin baby pink that is a great all-over-the-lid shade, looks great paired with a dark shade in the outer corner. I think such shade would also look great on mature ladies.
16 Vibrant Violet  is an iridescent violet with blue micro shimmer. It reminds me of the violet from this Clarins palette, so if you have missed it, you may want to pick up this eye shadow.
Clarins  Ombre