Here is a preview of the newest Le Métier de Beauté Kaleidoscope Eye Kit – Femme Fatale, which the brand think would be a perfect match for the Risqué of Heart.
The shades are:
Oyster, a dust of satin shimmer
Sapphire, a deep, deep blue
Autumn Rust, a rustic topaz brown
Matte Plum, an eye-popping purple
So far it is only available at the brand's website for  $95.
As for Hourglass, the brand launched
Read More
Want some bright and vibrant colours for Spring? Look no more, as Make Up For Ever's  Dany Sanz created  the Technicolor Eyeshadow Palatte!
This palette combines  both natural looking and colourful eye shadows with three different finishes –  matte, satiny, and iridescent.
The shades are:  Lilac, Black, Matte White, Espresso, Iridescent Yellow Beige, Turquoise, Apple Green, and Yellow.
Yellow shade is actaully a
Read More
It's time to take a look at the new Spring offerings it terms of nail polish. Are you ready?
First of all, here is the new collection from LVX, I was very impressed with their nail polish in Sanguine so will be checking out their new creations, for sure.

Viridian, emerald green opaque crème; Indigo Bleu, new bleu opaque crème; Citrine, golden citrus opaque crème; Fantom, timeless white opaque crème; Cerulean, audacious blue opaque crème; Azalea, daring lilac opaque crème.
And this is how they represent each shade,  I love how well thought through and beautiful everything is! Well done.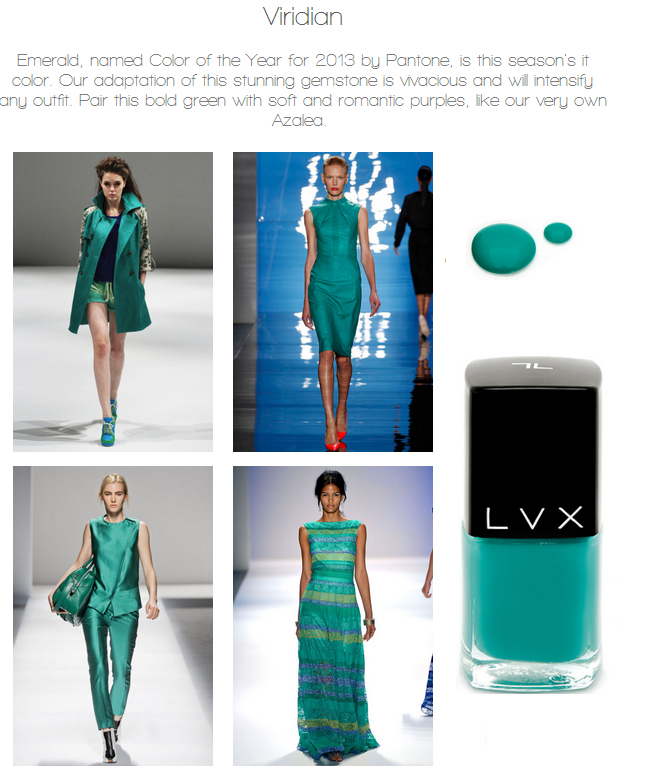 Essie Spring 2013
There are six shades to choose from: Madison Ave-Hue: Chic, Upper East Side pink. Go Ginza: Soft cherry-blossom pink. Avenue Maintain: Lovely Parisian blue. Bond with Whomever: Posh London lilac. Maximillian Strasse Her: Cool grey-green and
Read More
Spring is finally here so I thought I'd share the most visited features of this Winter. Enjoy and thank you for reading! 🙂
Vogue China
New Launches
A lot of people were interested in Spring 1023 makeup collections, such as Guerlain, YSL, Givenchy and Armani and new Givenchy lipsticks.
Other popular preview posts were about Hourglass's new Ambient powders and BECCA's Dethroned collection which makes me happy, as those two are among my personal favourite brands.
Eyes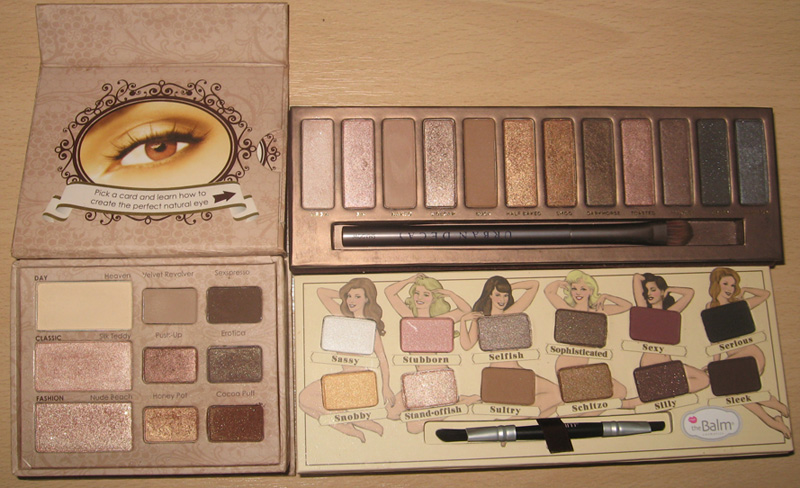 The photo of my nude eye shadows also got a lot of attention. As well, as the Burberry's Complete Eye Palette in Pink Taupe.
Lips
As for the lip products,  you were curious about
Read More
Today both NARS and MAC launched their new lip lines with twelve and thirteen shades to choose from!
MAC Mineralize Rich Lipstick (£20/$22)
I really like the promo photo and the shade the model is wearing.
As for the lipsticks there are 12 shades:  Luxe Naturale, PoshTone , Glamour Era,Style Surge, Lady at Play, Dreaminess,  Divine Choice, Elegant Accent, Grande Dame, Everyday Diva, Lush Life,  All Out Gorgeous.
The formula is enriched with  "77-Mineral Moist complex" and is promised to be  moisturizing and lightweight at the same time.
 NARS  Satin
Read More