Are you ready for this? Dior are launching cream blushers this summer!
There will be four limited edition  Diorblush Cheek Creams (€31) with the matching nail polishes (€23.40) which will be available, according to
Read More
In summer, when the temperature raises, we still want out makeup to stay put, the same comes for when we are on a holiday, swimming in the sea or a pool (if you do wear makeup for that).
This is when waterproof and long-lasting makeup is our best friend.  Luckily, these days quite a few brands offer a good selection of products to choose from! One of them is Make Up For Ever .
Let's take a look at their latest seasonal offering  - Aqua Summer.
There are quite a few new products from the Aqua range.
Lips
Aqua Rouge:  a poppy coral that lights up the 2013 look, fuchsia, pomegranate, baby pink, and pale orange.
Aqua Lip: a deep pink pomegranate and a frosty pale pink.
Eyes
Aqua
Read More
Tom Ford's summer 2013 makeup collection is all about glowing sun kissed complexion and the products that will help you to achieve it: bronzers, illuminators, blushers in sticks. And also  cream eye shadows, nail polish and lip lacquer to complete the look.
The shades are: caramel, amber, peach and coral. Sounds like a must have for the upcoming season, right?
I also really love the promo image – the glossy lids and shimmering peachy lips are perfect.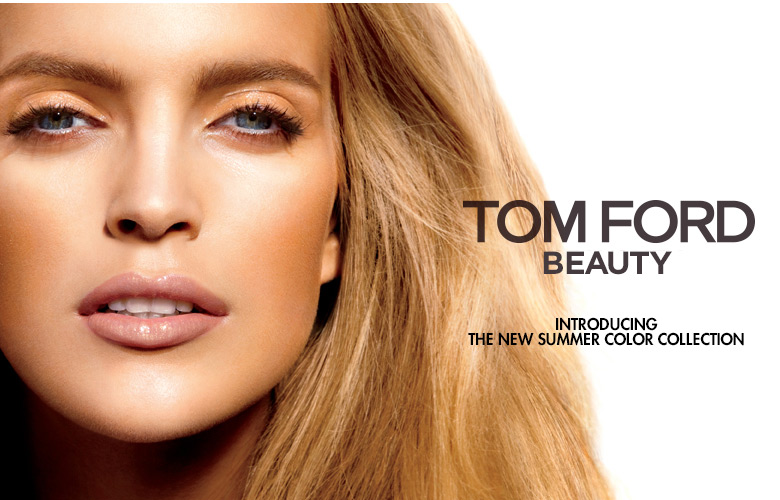 The products are:
Bronzing Powder £65/$90
Illuminating Cheek Color £48/$58
Cream Color for
Read More
Here is a preview of two recent nail polish launches.
Models Own Splash
These nail polishes contain different chunky hand-cut glitters:
Aqua Splash, a crystal ripple of sea blue; Pink Paradise, a precious mix of flickering pinks; Red Sea, a wave of energetic fuchsias-red; Golden Shores, a warm sandy coral; Mermaid Tears, enchanting droplets of aqua violet.
Available in Boots stores nationwide from 15th May, each retails for £5.
There is also a pretty cool set from
Read More
This summer Paul & Joe offers pretty retro inspired makeup collection with beautiful colours and waterproof formulas, new makeup primer and a hair and body perfume.
The promo image makes me want to go on a holiday, it's perfect!
Eye Gloss & Lip Gloss Duo: Santa Monica (rose shades), Nice (purple and pink), Monaco (bronze and beige), Maui (nectarine and lemon), Bahamas (clear and coral).
Sounds like an awesome product to have for summer. There's nothing sexier than glossy lids, in my opinion.
Fragrance Hair & Body Mist, 50 ml
Top: Herbal Green/Citrus/Fruity – Lavender, Orange, Bergamot, Lemon
Middle: Marine/Floral – Neroli, Petit Grain, Rose
Read More