It feels a bit strange writing about a summer makeup collection, as we have already all the Fall collections out and about to start seeing the details about the Christmas launches.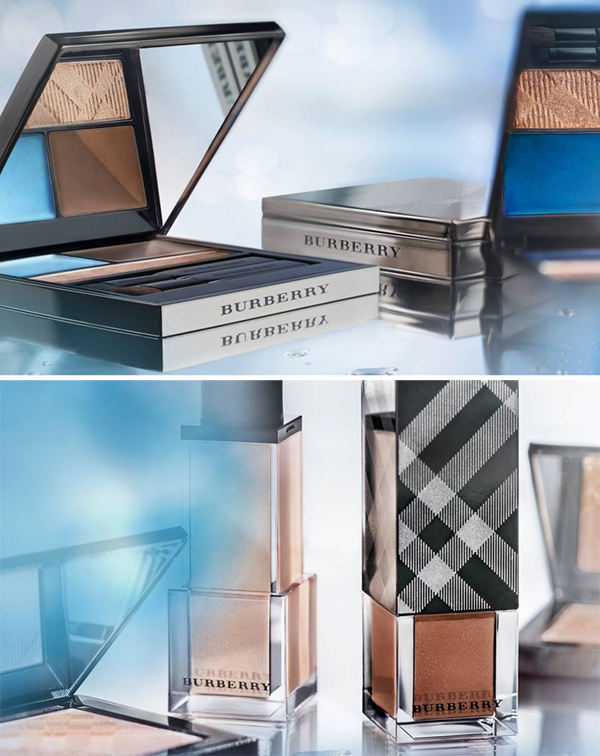 But this beautifully edited collection by Burberry may be a real treat for those who are still about to go on their holiday in August or September (like myself).
So let's take a look at the products:
Splash Eye Palette, £34
Limited Edition eye palettes with two cream eye shadows and one highlighter.
1 Midday Sun
2 Hot  Tropic
Fresh Glow Fluid Base, £34
Read More
If I had to pick one collection from the latest (and upcoming) MAC launches – Sheen Supreme would be the one.
I really love the look of  the promo photo and both products that are  a part of this release!
 There are eight shades of  Sheen Supreme Lipglass Tints ($20) which are promised to have lightweight formula which  is moisturizing and conditioning.
And six shades of
Read More
I am pretty sure that you all know by now, that I am  a huge fan of  BECCA Shimmering Skin Perfector in Pearl which was  recommended to me by Lisa Eldridge several years ago.
And although it works perfectly for me and (so far) for all the girls I've used it on, some may prefer  a different formulation.
So if you are not a huge fan of liquids, you'd be happy to hear about the new Compact Shimmering Skin Perfectors.  Naomi, a lovely fellow BECCA fan, actually spotted that these are already available at Sephora and it was nice of her to share.
The new highlighters are described as "creamy powder luminizers". I wonder if they will bring out Pearl in this formulation. If so, I'd love go get one for myself.
So far the shades that are available are: Opal, Topaz and Moonstone, each retails for $38.
Besides the new highlighters, there is also a lovely eye shadow palette released for summer, Ultimate Eye Color Quad in Sun Chaser.
Read More
I really love the promo of the newest MAC Cosmetics lauch –Veluxe Pearlshadows, that glittery eye looks uber cool.
If you love complementarey matte and shimmering eye shadows, you may like one the
Read More
The much anticipated makeup collaboration of Lancome and Alber Elbaz is finally here!
You can get eye shadows (monos and palettes), false eye lashes and the brand's famous mascaras with a cute  and fun design.
Since I am a huge fan of Lancome's Hypnose mascaras, I'd probably go for one of those. There are Hypnose, Hypnose Drama, Hypnose Star and Hypnose Doll Eyes  (I love the design with the hearts of this one) to choose from.  Each reatials for £23.
Besides the  Hypnose mascaras,
Read More