There are a lot of new eye shadow launches, and I have picked four that caught my attention.
Let's take a look:
Dior Eye Reviver Illuminating Neutrals Palette, Backstage Pros Collection ( $62 from Bloomingdales or Nordstrom)
As seen at the Dior's SS15 Couture Show.This is a palette which contains shadows base, four illuminating eye shadows and a gel liner. Everything you need for a complete eye look.
Too Faced Natural Matte Neutral Eye  Shadow Collection, $36 (will be available from Sephora)
According to the brand, this is a matte version of their
Read More
When I first heard that theBalm were about to launch a palette called Nude Dude, I actually thought it was a joke.  I highly recommend that you do not google "nude dude",  as I did, trust me on this one. Now, I am hoping that I won't get wrong kind of audience with such title…
But actually it is true!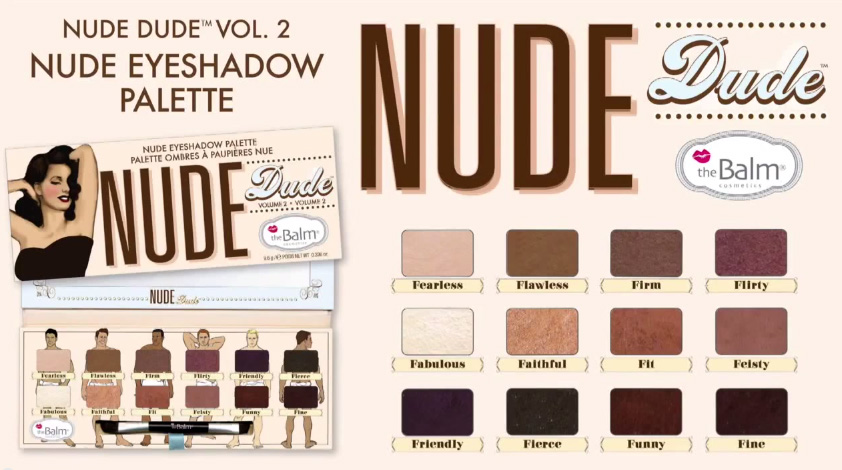 Here is a close up. You get twelve neutral eye shadow shades. I really love the look of
Read More
Remember the original Meet Matt(e) palette by theBalm? Well, guess what? The brand just released the new version which is called Meet Matt(e) Nude.
And I think I need it. You get nine nude matte eye shadows.  I can already see that I don't have several shades in my collection. Plus it's not that easy to find good quality matte eye shadows, and theBalm's definitely are!
The actual photo of the palette is from theBalm's Facebook page
So far you can only pre-order this palette at their official website for $42 (they'll ship on the 18th). But I do hope that the lovely Matt(e) will make it to Feel Unique, as most of theBalm's palettes do.
Read More