This Fall Estee Lauder brings out a range of new products which are a part of the Metallic collection.
Tom Pecheux, Creative Makeup Director of the brand comments: "When it comes to colour, there are no limits. I like to have freedom. Metallic makeup does that."
This collection will be available exclusively from Harvey Nichols starting 29th of July 2013.
The products are:
Pure Color Instant Intense EyeShadow Trio (2g, £27)
Gilded Chocolates
Smoked Chrome, Arctic Zinc, Steel Lilacs, Platinum Petals, Gilded Chocolates, Amber
Read More
Here is a preview of the newest makeup collection of Tom Pecheux for Estee Lauder which is called Pretty Naughty.
There is an eye shadow palette with pastel candy colours Five Color EyeShadow Palette in Pretty Naughty (£35/$48), newest shade of  Pure Color Illuminating Powder Gelée Blush in Tease (£30/$40),  lilac Pure Color Nail Lacquer in Insatiable (£14.50/$20), and black and turquoise Pure Color Intense Kajal Eyeliner Duo  (£18/$23).
There are also four new Pure Color Sheer Matte Lipsticks (LE, £19.50/$25). They are described as  "Lightweight creme lipstick. Rich, satin matte color. Lightweight creamy lipstick with a lustrous matte finish." You can choose from Rebel (pink), Demure (lilac), Naked (nude) and
Read More
Yves Saint Laurent is celebrating the cult product Touche Eclat's 20th year of success this year. And there is actually one more very exciting thing! Touche Eclat foundation which, according to WWD, YSL was working on for ten years. There should be 22 shades which will be available from June.
Here is a preview. Who else is excited?
I was browsing Stila makeup at Feel Unique the other day and found this video which shows the products in action really well.
Unfortunately, most of the products I wanted to get were out of stock including the Stila blush I wanted to get for my friend's Birthday, as FU had 10 % off so I've got only the following things.
The other two videos I found at
Read More
I really like the Estee Lauder Spring 2012 makeup collection which is called Topaz. This collection was inspired by Arizona and was created was Tom Pecheux.
As you can see, it's all about the sand and aqua  shades. Looks like a more subtle variant of the summer collection. But I will always like a combo of a good gold/turquoise.
The good news is that if you've somehow missed the gelee palette from the Autumn collection, you can get a similar one now!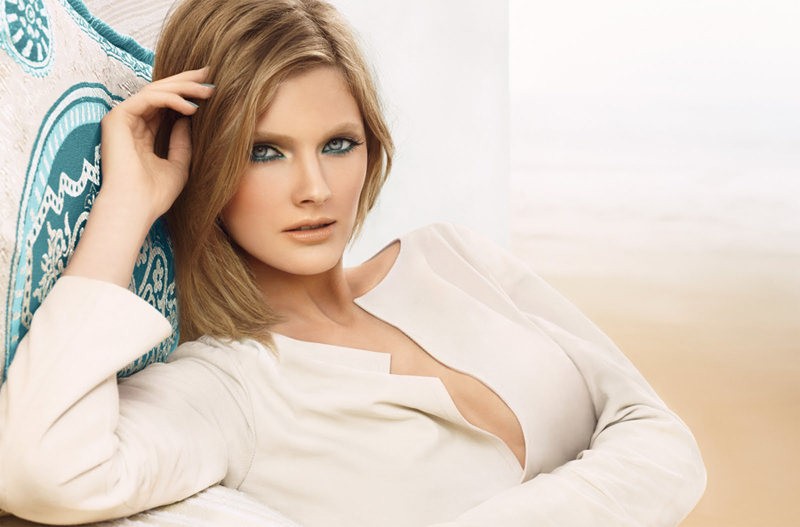 This collection includes:
Pure Color Five Color EyeShadow Palette Topaz Mosaic, €48
Pure Color Intense Kajal Eye Crayon, €21.60
Dramatic Black
Dramatic Teal
Sumptuous Extreme Mascara, €28.70
Pure Color
Read More
In my Spring magazine I covered the hottest makeup trends for SS 2011 from the Runway. You could see that colourful liners are hot for this summer. I've also included the makeup from Derek Lam show which was created by Tom Pecheux, Estée Lauder Creative Makeup Director,  which you can see on pages 55 and 56.
And now the Orange Crush this mini collection was inspired by the look that I've mentioned.
This collection includes only three products but in my opinion they all look amazing and would work totally hot for this summer.
Pure Color Gloss in Orange Crush, £15.50/$20
This is such a bright and vivid orange colour, definitely for those who want to make a statement with their look.
"Updating your look can be as simple as adding coral gloss over your favorite lipstick shade. Mixing makes it modern." -Tom Pecheux
Pure Color EyeShadow in
Read More