While I only have the original Naked palette, it's hard to deny the impact the Naked palettes made on the makeup World.
Meet the newest addition to the family is Naked Heat (12 x 0.05 oz/ 1.3 g eye shadows). palette:
Ounce (ivory shimmer), Chaser (light nude matte), Sauced (soft terra-cotta matte), Low Blow (brown matte), Lumbre (copper shimmer with gold pearl shift), He Devil (burnt red matte), Dirty Talk (metallic burnt red), Scorched (deep red
Let the photo speak for itself!
Too Faced Natural Eye (review and swatches), Urban Decay Naked(review and swatches) and theBALM Nude 'Tude palettes (review coming soon).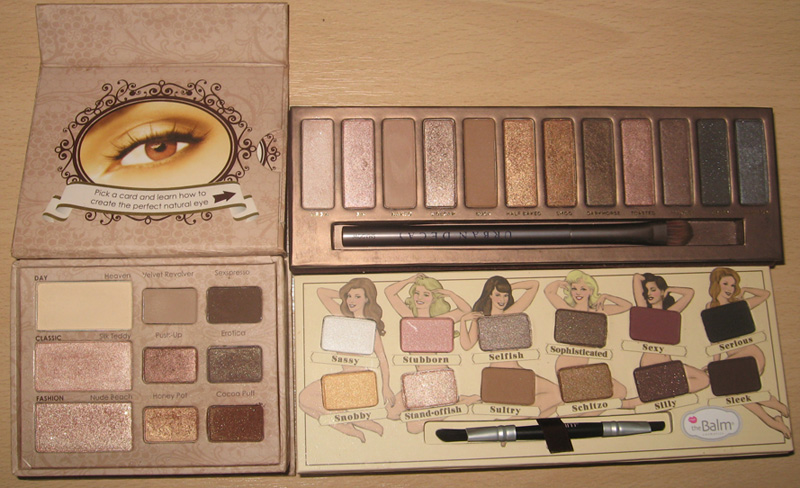 How many nude palettes does one need anyway? Which one do you like the best?