theBalm Nude Dude Eye Shadows Palette for Fall 2014
When I first heard that theBalm were about to launch a palette called Nude Dude, I actually thought it was a joke.  I highly recommend that you do not google "nude dude",  as I did, trust me on this one. Now, I am hoping that I won't get wrong kind of audience with such title…
But actually it is true!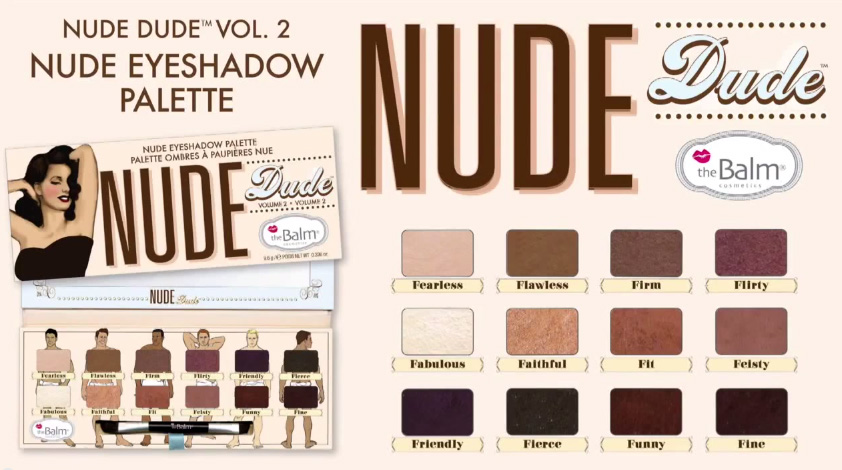 Here is a close up. You get twelve neutral eye shadow shades. I really love the look of Fabulous, Flirty and Funny.
Nude Dude is a a second nude eye shadows palette from theBalm, the first one was Nude 'Tude which I actually have and love.(review and swatches here).
Nude Dude is actually already available from Kohls plus the brand released a demo video about it.

By the way, if you are a fan of the brand, they brought out another palette recently, as well.
You can buy theBalm from Nordstorm, Feel Unique and  Beauty Bridge.